The gaming industry in Korea has been on fire over the last decade. Esports has been embraced in Korea, unlike any other place on earth. If you walk along the streets of Seoul, you are sure to see multiple "PC bangs" (computer game rooms) near every main metro station. Esports is now a worldwide phenomenon; however, the Korean market is a bit different than the global market. While DOTA 2 is the biggest Esports game globally, in Korea, this is not the case. It is important to know which games are embraced by the Korean gaming community when trying to understand the typical gaming consumer in Korea. Esports in Korea will continue to grow as they hold more world-class Esports tournaments.
The South Korean government allocates $60 million of its national budget for the gaming sector. Furthermore, Korea continues to televise Esports on many of its channels. It is not surprising to hear from a young Korean male that his dream is to become a pro-gamer. The trend has not slowed down during COVID-19. Even though many of the events have been put on hold, the number of Esports fans in Korea has continued to grow. It will grow even further with the news that Esports will be a part of the Asian Games in 2022.
So this list is based on what are these young Koreans playing in PC Bangs, what they are watching on TV, and which games are considered Esports games.
League of Legends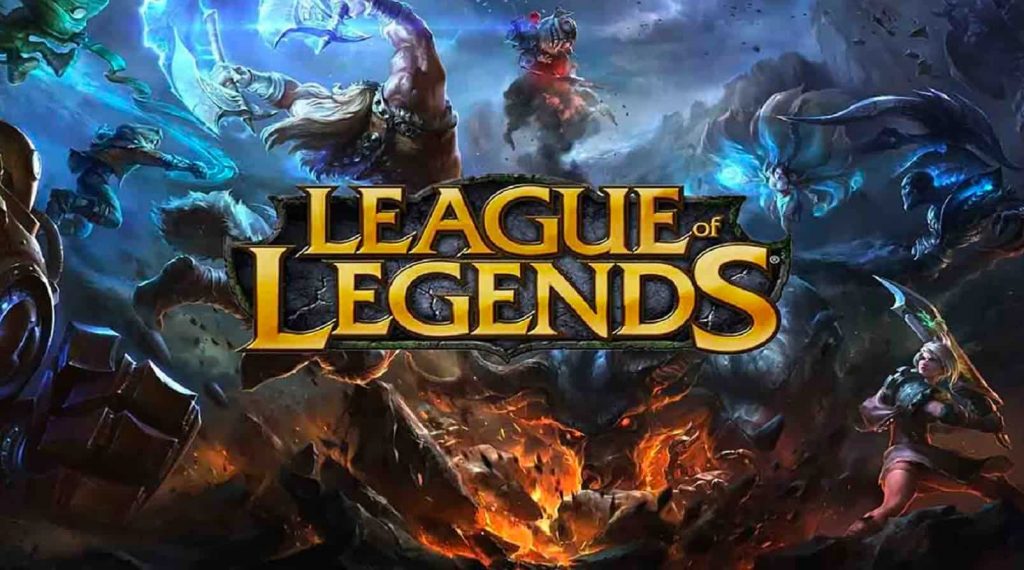 The most popular Esports in Korea is League of Legends or LoL. It is a multiplayer online battle arena (MOBA) video game that was developed by Riot Games. Players control "champions" who have special abilities and battle against other teams. The goal is to destroy the other team's "Nexus" (main base). As the game is played, the champion's strength level is increased through kills and experience. The game is very similar to DOTA 2, yet LoL is more popular in Korea because it came out first (2009 compared to 2013).
LoL Champions Korea
Korea has its own league called LoL Champions Korea (LCK). In the LCK, South Korea's ten best LoL teams face off during the season. LoL is the most played game at PC bangs in Korea, having a 50% play rate which is insane. This means if you walk into an average PC bang in Korea, half will be playing LoL. Ask most Korean gamers, and they will say that their goal is to be a professional LoL pro gamer. Professional League of Legends players are paid an average salary of $200,000 a year and prize money and sponsorship deals.
With most of the top gamers playing LoL and dominating, many did not end up transferring over to DOTA 2 even tho it offers a bigger payout for pro gamers. This could change when DOTA 3 comes out. This is why LoL keeps coming up with incentives to play. For example, "Teamfight Tactics" has been very popular on LoL. It brought in a whole new set of champions, origins, and classes.
ESPN Embraces League of Legends
ESPN, the worldwide leader of sports, aired five matches of League of Legends' 2020 Championship Series (LCS) Spring Split on ESPN2. ESPN2 is the secondary network of ESPN and is where most of their eSports coverage happens. In addition, viewers who miss out on the games can replay the games on the ESPN app. The Spring Split Playoffs have become one of the largest League of Legends competitions of the year.
Top 3 League of Legend Pro Gamers in Korea
Faker (Lee, Sang Hyeok)

Duke (Lee, Ho Seong)

Wolf (Lee, Jae Wan)
Faker the Unkillable Demon King
Faker plays a major role in the popularity of League of Legends in South Korea. There are thousands of gamers that want to be the next Faker. Since his debut in 2013, he has been regarded as the best LoL player in the world. He has led SKT to multiple world championships before taking a hit in 2018. However, they were able to make the top 4 at Worlds in 2019. In 2020, Faker turned down an offer from China that was estimated to be $10 million a year. Instead, he signed with SKT for much less to show his love for South Korea. However, it is said that he is now a part-owner of T1 Entertainment and Sports. Having a Korean pro gamer like Faker as the all-time greatest makes League of Legends by far the top Esports game in South Korea.
PUBG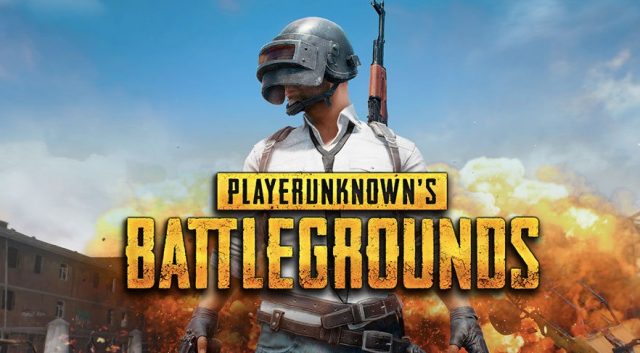 PUBG, also known as PlayerUnknown's Battlegrounds, is an online multiplayer battle royale game developed by PUBG Corporation. It was inspired by the Japanese film Battle Royale and is the Korean version of Fortnite. Up to 100 players parachute onto an island and need to search for weapons to kill one another while trying not to get killed. The map area decreases as time goes on, forcing players to fight each other. The last player or team standing wins the game.
When PUBG launched, Koreans embraced it. Therefore when Fortnite came out, Koreans stayed with PUBG since most of their friends were on it. PUBG was able to corner the Korean market first, and plus, it is a Korean product. Recently, PUBG came out with a new map that is set in Korea (Taego). 
Korean consumers and gamers will support Korean gaming companies over global ones. Furthermore, PUBG Corporation spent a lot of money on marketing the game in Korea. There is even a PUBG Korea League (PKL). Lotte's Hot6 energy drink is the main sponsor of PKL. The Global Championship was held in Oakland, California, at the end of 2019. The Nations Cup was held in Seoul, South Korea…of course.
PUBG Mobile Korea
PUBG Mobile Korea is the most popular alternative version of PUBG Mobile. It is available in the Play Store in Korea and Japan. Many gamers in India are playing on PUBG Mobile Korea since 118 apps were banned by the Indian Government. There are many articles online on how players in India can play PUBG Mobile Korea from India.
Top 3 PUBG Pro Gamers in Korea
Loki (Park, Jung-young)

Esth3r (Go, Jeong-wan)

Taemin (Lee, Tae-min)
Overwatch
For a while, PUBG was the top multiplayer first-person shooter game in Korea. However, for a short time, Overwatch surpassed it. Overwatch was developed by Blizzard back in 2016, and it is described as a "hero shooter" game. Players are put into two teams of six, with each player selecting from a group of over 30 different characters (heroes). Players have to work together to secure and defend control points on a map or escort a payload across the map. Overwatch was a big hit during the beta testing phase and got global praise when it came out. Overwatch generated over $1 billion in revenue during its first year and has over 40 million players. However, currently, Korean pro-gamers are not dominating the Overwatch Esports circuit.
Could Overwatch overtake PUBG in Korea once again? Could it even overtake LoL? LoL at times forces players into roles they don't want to play. It also puts teams together from all skill levels, which can be very frustrating. Overwatch matches are shorter as well. The average LoL game lasts 30 minutes, while an average Overwatch game lasts 10 minutes. Since PC bangs charge by the hour, you can get more Overwatch games for your money. Furthermore, Overwatch offers a wider range of heroes.
Most of the 2020/2021 Overwatch live league games have been called off in Korea due to the coronavirus outbreak. Instead, matches were played without a live audience to prevent the further spread of COVID-19. The games took place at the Dongdaemun Design Plaza by the Seoul Dynasty. Overwatch fans will be able to see pro matches through Contenders Korea, and some matches will be live on YouTube in Korean.
2021 Overwatch U.S.-Korea Virtual College Esports Tournament
U.S. University students went to Busan, and South Korea participated in the 2021 Overwatch U.S.-Korea Virtual College Esports Tournament on Nov. 9th and 11th. The organizer of the Blizzard Entertainment endorsed event was the Busan IT Industry Promotion Agency. A total of 16 universities, and eight from each country, respectively, participated in the games.   
UC Berkeley faced GACHON University in the finals, which were live-streamed online in both Korean and English. In addition, the live stream was available in Korean on the official YouTube channel of the Busan Esports Arena and Overwatch's official Twitch channel. An English live stream was available on the official YouTube channel of the U.S. Embassy in Seoul.   
GACHON University was the final winner and was awarded 2,000,000 KRW (approx. $1,800) in prize money as well as a scrim chance with an Overwatch professional team as an additional prize. 
Top 3 Overwatch Pro Gamers in Korea
Gesture (Hong, Jae-hee)

Profit (Park, Joon-yeong)

birdring (Kim, Ji-hyeok)
Arena of Valor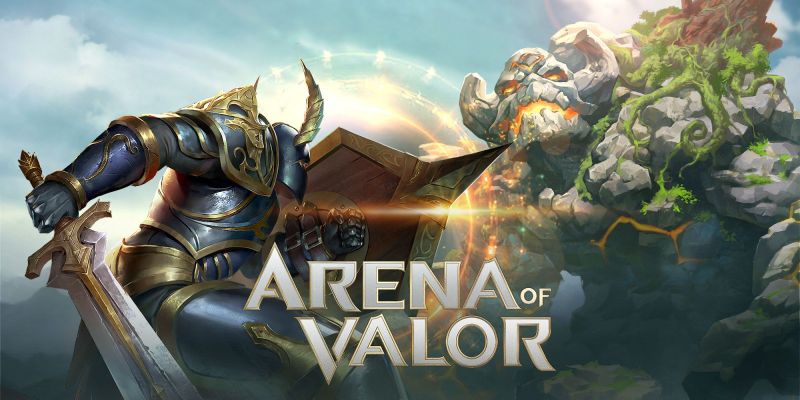 Arena of Valor is one of the top Esports in China. However, South Korea is catching on to this MOBA-style game for mobile. The game offers multiple modes. The three most popular are the Grand Battle, Valley Skirmish, and Abyssal Clash. A player wins the game by taking out turrets on the map and destroying the core. An average Arena of Valor game lasts for 15 minutes. Players control heroes who each have their own set of skills and abilities. The goal is to level up your heroes throughout the match. Out of the three modes, the most popular is the 5v5 Grand Battle mode (Ranked). Tencent holds the inaugural Arena of Valor World Cup, where South Korea has performed very well over the years.
Top 3 Arena of Valor Pro Gamers in Korea
JJak (Shin, Chang Hoon)

Sun (Kim, Sun Woo)

Rush (Lee, Ho Yeon)
FIFA Online 4

FIFA Online 4 is a multiplayer online football game developed by EA. Their previous game FIFA Online 3 was a massive hit in Korea. It was the #1 online sports game based on traffic and revenue in Korea. Koreans are crazy about soccer, and it shows in their passion for FIFA Online. EA partnered with Nexon to launch FIFA Online 4 in 2018. The game focuses on re-creating real-life soccer matches in a computer game setting. Players of FIFA Online 3 were able to transfer their game data and assets onto FIFA Online 4. Therefore, it should take off where FIFA Online 3 ended.
The new FIFA Online 4 competitive season opened with the EA Champions Cup Winter in Korea in December of 2019. 12 teams from 7 countries competed. In addition, the FIFA Champions Cup will take place in Bangkok, Thailand in April of 2020. The newest FIFA Online is FIFA Online 20.
NEXON to fix FIFA Online 4
South Korean gaming company NEXON said they would fix FIFA Online 4. There was a huge backlash after the release of Loyal Hero players that ended up lowering the value of their game characters. NEXON has promised to adjust the payroll system for Loyal Hero game characters and give compensation to users who have already bought them. Hopefully, this will stop the potential boycott of FIFA Online 4 in Korea.
Top 3 FIFA Online 4 Pro Gamers in Korea
tosnide (Lee, Sang Tae)

Ding (Jeong, Jae Young)

SHINSTEALER (Shin, Bo Seok)
Starcraft:  Brood War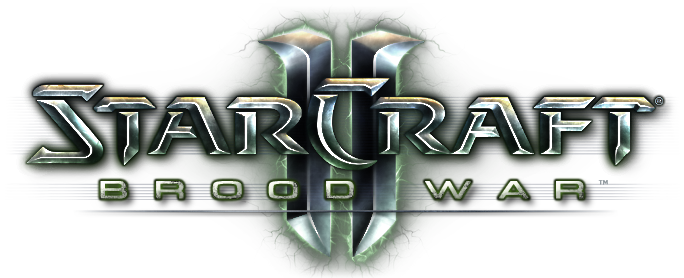 Starcraft: Brood War (remastered) is still very popular in Korea. It is still played on TV, and some of the most famous pro-gamers like Jaedong in Korea come from Starcraft: Brood War. You might say that Starcraft is Korea's national pastime. One might say Starcraft is what started Esports altogether! They birthed professional StarCraft leagues, pro-StarCraft players, and televised matches on cable. Therefore, this was because the game itself tests the gamer's ability to think and react rapidly, something Koreans love. The game is so popular in Korea that it has become a part of Korean culture. When Blizzard launched StarCraft in the late 90s, Korea already had a strong online infrastructure and a very fast internet connection. Therefore PC bangs started to spring up all across Seoul, which introduced a lot of Korean youth to online gaming.
Jae Dong Bids Farewell to Starcraft Brood War
Jae Dong is one of the most famous Esports pro gamers in Korea. He is the most iconic StarCraft Brood War player of all time. He started playing starcraft in the early 2000s. Now he will be leaving to fulfill his military service in Korea. While he did play StarCraft II for a short period of time, he will always be remembered for Brood War. His last tournament was Blizzard's celebration tournament for BroodWar's 20th anniversary.
Top 3 Starcraft: Brood War Pro Gamers in Korea
Rain (Jung, Yoon Jong)

Last (Kim, Sung Hyung)

Light (Lee, Jae Ho)
Starcraft II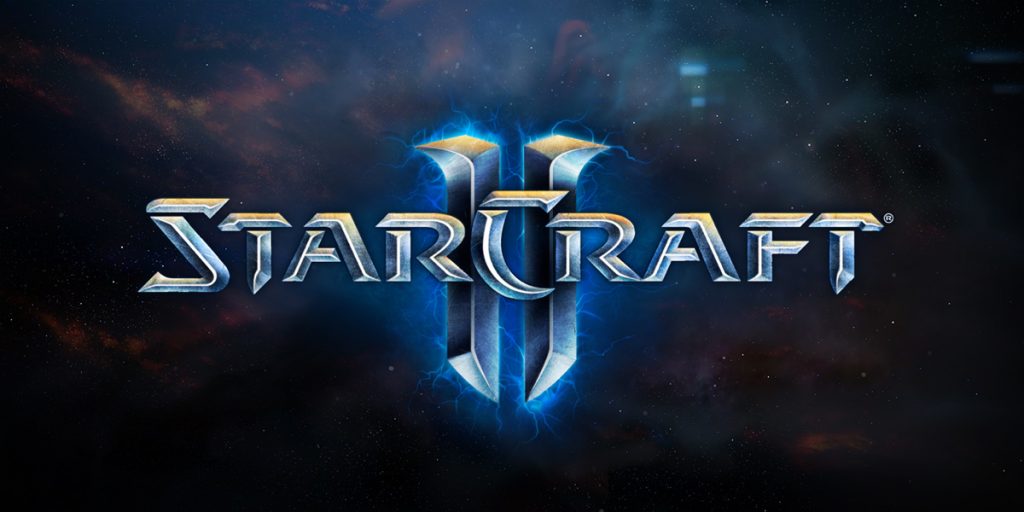 StarCraft II is still not as popular in Korea as StarCraft: Broad War. However, many of the pro-starcraft players are now playing Starcraft II. It is a sci-fi/real-time strategy video game developed by Blizzard. The original StarCraft was for years the top game in Korea during the 90s. Therefore there was great anticipation for Starcraft II to come out. The game has three species the gamer can choose from. Terrans are the human race, Zerg is the insect-based creature race, and Protoss is the technologically advanced alien race. Furthermore, players must gather resources and build up their army against their opponents in real-time. Their tournaments in Seoul attract thousands of fans and can fill stadiums during tournament matches. Furthermore, just like with Starcraft: Brood War, Starcraft II has gotten big Korean corporations like Samsung and SK to sponsor Esports teams.
Free to Play in 2017
In 2017, SC2 was made free to play in hopes it would get a wider audience. While SC2 is not as big as the others on this list, they still have a consistent and loyal fanbase. It is still considered a very well-made game and is still popular in South Korea. Korea has its own main league called the Korean Global StarCraft II League. The only other main league is the World-Wide World Championship Series Circuit. StarCraft will always be around because there is no other Esports game like it out there. It appeals to Koreans and Esports Fans that might not be interested in the more popular Esports games.
Top 3 Starcraft 2 Pro Gamers in Korea
Dark (Park, Ryeongwoo)

Trap (Cho, Sung Ho)

Classic (Kim, Dowoo)
Heroes of the Storm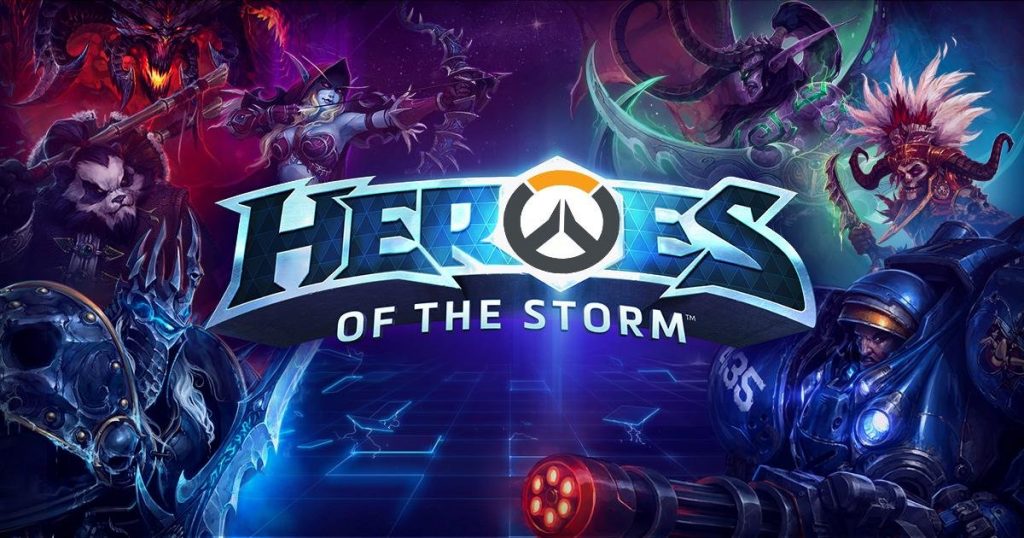 Heroes of the Storm had their official tournament circuit canceled, so don't expect to see Heroes of the Storm on this list for long. It is a crossover MOBA video game developed by Blizzard. The game features playable heroes and different battlegrounds based on Warcraft, Overwatch, StarCraft, and Diablo universes. It has a broader playstyle than a traditional MOBA, it is classified more like an online "hero brawler." Koreans love MOBA video games which are why Heroes of the Storm was so successful in Korea. Therefore, there are many pro-gamers succeeding in Heroes of the Storm. Furthermore, the success of Heros of the Storm in Korea shows how much Koreans embrace Blizzard games more than many other games.
This year, Korea held a small tournament for Heros of the Storm pro players. The tournament was only broadcast in Korean.
Top 3 Heroes of the Storm Pro Gamers in Korea
sake (Lee, Jung Hyeog)

KyoCha (Jeong, Won Ho)

Rich (Lee, Jae Won)
WarCraft III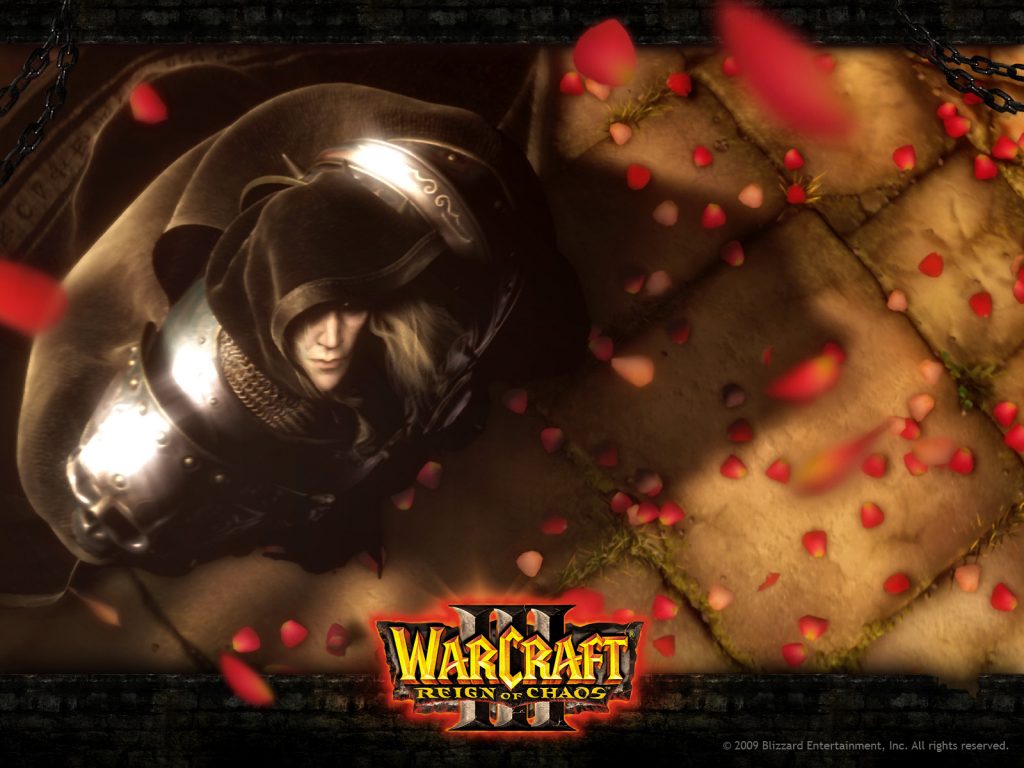 Warcraft III is a fantasy real-time strategy computer video game developed by Blizzard. It is set several years after Warcraft II and focuses on four races, Humans, Orcs, Undead, and Elves. Players must collect resources, then train units and heroes to defeat the enemy player. The Korean Warcraft Scene has been dying for some time now. In addition, many pro-gamers have left the game altogether. Furthermore, there are almost no WC3 tournaments going on in Korea anymore. Currently, the WarCraft 3 scene is dominated by Chinese players, and many Korean players have moved on to other games.
Top 3 Warcraft III Pro Gamers in Korea
Moon (Jang, Jae Ho)

Lyn (Park, Joon)

ReMinD (Kim, Sung Sik)
Dota 2

Dota 2 might be the most popular Esport in the world it is not the most popular Esports in Korea. It is a MOBA video game developed by Valve Corporation. DOTA 2 is very similar to LoL, it is played in matches between two teams of 5 or fewer players. Each player controls a "Hero" who has special abilities. As the game is played, the hero's strength level is increased through kills and experience. To win the match, a team or player must destroy the other team's "Ancient" (main structure).
It is considered one of the greatest video games of all time and is currently the most played game on Steam. It does not rival LoL in Korea; however, that might change in the future. Furthermore, Nexon, the top Korean gaming company, has been investing a lot into getting Korean pro-gamers more involved in DOTA 2 and the upcoming DOTA 3.
T1 Officially Enters DOTA 2
T1 formerly known as SKT, has a team in League of Legends, Apex Legends, Fortnite, PUBG, Hearthstone, FIFA, and Super Smash Bros. Now they have a full roster for DOTA 2. The international lineup will compete in the SEA region.
Top 3 DOTA 2 Pro Gamers in Korea
March (Park, Tae Won)

DuBu (Kim, Du Young)

MP (Pyo, Noah)
HONORABLE MENTION
Hearthstone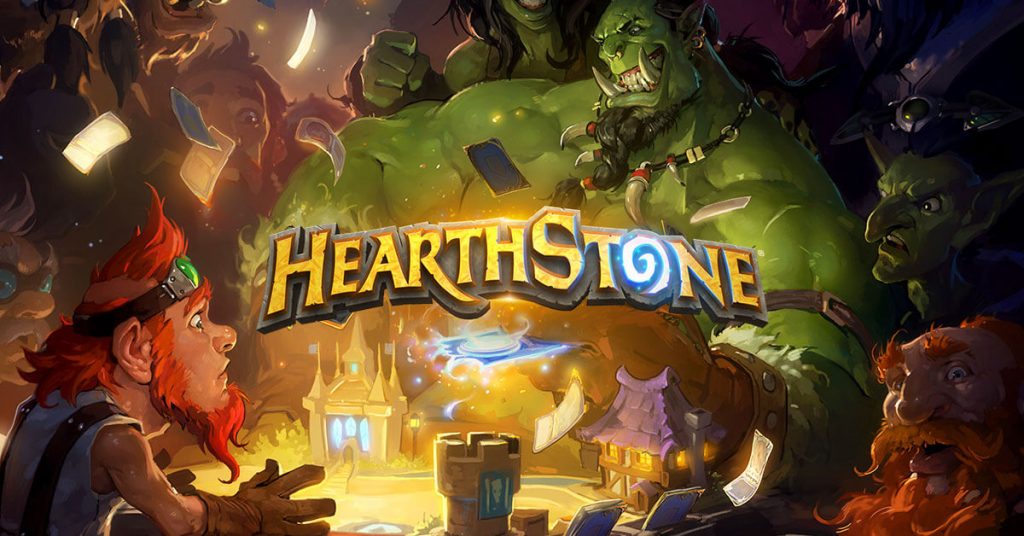 Hearthstone is an online digital collectible card game developed by Blizzard. It was one of the hottest Esports in Korea a decade ago. It is based on WarCraft and uses similar characters, elements, and relics from the WarCraft series. The game became popular in Korea because it allowed for cross-platform play, which allowed players on any device to compete with each other. Therefore, players compete against other players by taking turns playing cards from their decks. In addition, players use mana crystals to play abilities or summon minions to attack the other player. The game ends when one player destroys the other player's hero. Furthermore, Korea holds an Esports event called Masters Tour Seoul. There they invite over 350 Hearthstone players to Seoul to compete in the top-level Hearthstone event.
Top 3 Hearthstone Pro Gamers in Korea
Surrender (Kim, Jung Soo)

Dawn (Jang, Hyun Jae)

Che0nsu (Kim, Cheon Su)