What are the best Korean webtoons on Lezhin Comics? Before getting into that, first, we need to discuss what webtoons are. Webtoons are digital comics that originated in South Korea. They are known for their long vertical scroll format rather than pages, as with comics and manga. Therefore, since they're presented in one continuous scrolling format, webtoons are easily read on various devices and optimized for smartphones and tablets. One of the key factors for the surge in popularity of webtoons is that they are released weekly. Most comics are released every month. However, most Korean webtoons can post full new "episodes" every week.
Webtoon startup in Korea, Lezhin Comics, has over 8,000 titles published in Japanese, Korean, Chinese, and English for audiences around the world. Since 2013, webtoons on Lezhin Comics have grown in variety, with new mainstream action and romance titles to fiercely popular BL and mature titles published weekly. Therefore, thanks to increasing demand, webtoons have become one of South Korea's strongest exports and a strong source of original IPs for development into dramas, films, and video games.
Lezhin Comics offered their fans a chance to vote for their favorite webtoons. Therefore the rankings are based on episode purchases, views, subscriber counts, and voting. Users on Lezhin Comics were able to get a total of 20 free Bonus Coins for voting on their favorite Korean webtoons. Furthermore, we also did an article on Korean mature adult webtoons.
King's Maker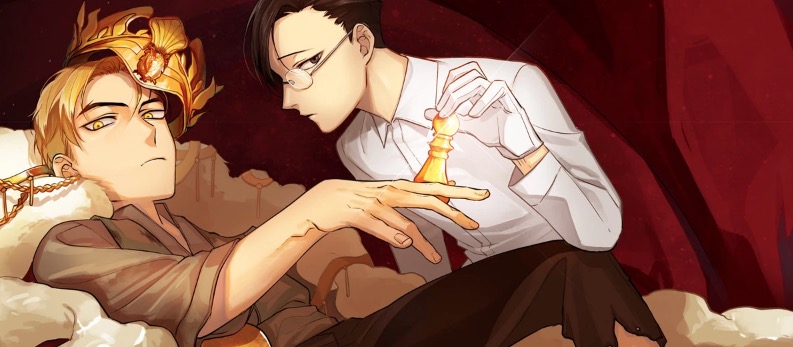 King's Maker is the story of Wolfgang Goldenleonard, the 4th Prince of the kingdom, who returns to the palace after years of living in hiding. He rejects everything about his new royal life but is intrigued by the mysterious and dutiful Shin Soohyuk, a catamite of the King. As Wolfgang slowly opens up and learns the ways of the palace, Soohyuk begins to see something special about the wild, unkempt, and stubborn young prince. Therefore, he might just be the one Soohyuk has been waiting for… the one who could light the flame of rebellion. There are a few time leaps, and the plot sometimes seems too rushed. However, overall a great work of art and a must-read for BL lovers.
It has great characters, a great plot, and a great villain. It covers many dark/controversial topics, such as rape, pedophilia, and child abuse/death. However, it is very impactful and does a great job of pushing the boundaries. This is why it is the #1 ranked Webtoon on our list. King's Maker could be the best BL Korean webtoon of all time.
Genre: Romance/Adventure/BL
Story: 9.0/10
Art: 10/10
Violence/Gore: 4.0/10
Sex/Nudity: 2.0/10
At the End of the Road

At the End of the Road is a story about Taemin, who has a rough life. He has dropped out of elementary school and works paycheck to paycheck, struggling to make ends meet. This is completely different from Siwon's life. Siwon is a rich student who is a victim of bullying. Taemin finds himself in the body of Siwon after a car accident. Since Siwon is being bullied at school, he stands up for himself and runs into Woojin, an old friend. Woojin instantly realizes that Taemin is in Siwon's body. The story slowly reveals what happened in the past and how this will affect their relationship in the future. There are some sexually intense scenes between the two male students, but it is tastefully done. This webtoon has a great storyline, and the characters are well-developed.
Genre: Romance/Drama/Supernatural/BL
Story: 8.0/10
Art: 8.5/10
Violence/Gore: 8.0/10
Sex/Nudity: 8.0/10
A Guy Like You

This Korean webtoon is about Siwon, who gets visited by Kang Jinha. Jinha reminds Siwon in his dream that an incident happened between them. However, Siwon can't remember. Eventually, Siwon starts to remember. Will they end up together? A Guy Like You will pull you into the story from the start. The webtoon might drag for some because the characters lack communication, but A Guy Like You is for you for those who like slow-burn reads.
Genre: Romance/Drama/Supernatural/BL
Story: 8.0/10
Art: 9.0/10
Violence/Gore: 5.0/10
Sex/Nudity: 8.5/10
My Secret Brother

My Secret Brother is about Hanmi going to a new school and making up a lie just so Lee Gun will notice her. Her shallow plan backfires on her, and now everyone at the new school thinks she is dating Junhyuk, her brother (but they are secretly cousins). Once you start reading, you will be torn about who you feel Hanmi will end up with. The storyline is very interesting, and the more chapters you read, the more serious the story gets for each character.
Genre: Romance/Comedy
Story: 9.0/10
Art: 8.5/10
Violence/Gore: 3.0/10
Sex/Nudity: 2.5/10
Broken Melody

This Korean webtoon Broken Melody is about a former world-famous piano prodigy named Minhee. A mistake has ruined her life. Her confidence and family are broken, and now all she can hope for is to turn her life around. She ends up meeting Eun Hyun, the neighborhood piano teacher who is also having his problems. The webtoon does a great job of looking at the ugly side of foster homes. Ultimately, it is an inspiring and beautiful story of a girl's emotional and spiritual journey from a hard situation in foster homes to her freedom and a knowledge of self-worth. Those that love music and know the power of friendship will truly appreciate this webtoon.
Genre: Romance/Comedy
Story: 9.0/10
Art: 8.0/10
Violence/Gore: 2.0/10
Sex/Nudity: 3.5/10
The Lady and Her Butler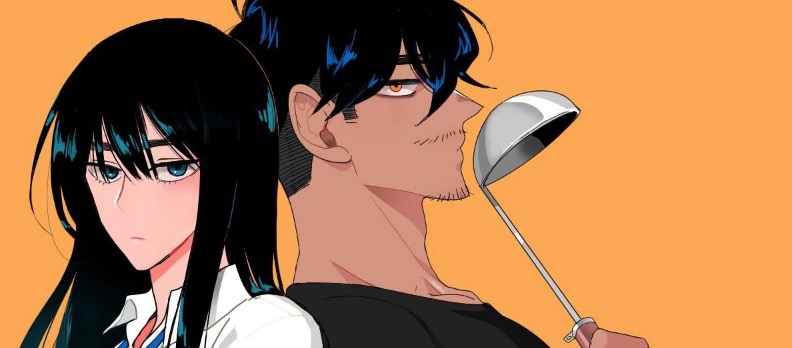 The Lady and Her Butler is a modern take on the classic fairy tale. The last thing Sooha (a working-class woman) wants in her life is a man. Therefore, she's sick of her mother calling about boyfriend problems, attempts to set her up on blind dates, and the whole "Prince Charming" concept. But when a man (Taesoo) offers to housekeep in exchange for temporary housing, Sooha says yes to a man for the first time in her life. After all, who wouldn't want to come home to warm homemade dinners, clean sheets, and freshly ironed clothes? This webtoon is realistic, and the characters also deal with real-life situations. Their actions and motivation are all believable. In addition, the characters' backgrounds and looked into to show why they behave the way they do. There is a lot of conflict and tension, which really drives the story. Very entertaining webtoon.
Genre: Drama/Romance
Story: 9.0/10
Art: 10/10
Violence/Gore: 2.0/10
Sex/Nudity: 3.0/10
Vampire Heart

Vampire Heart is about Dokyung, who runs into a vampire. He soon sees the same vampire at his school, and the vampire starts to follow him around everywhere. Dokyung is at first afraid but soon starts to appreciate the vampire's peculiar quirks. It is not a standalone webtoon, so it is recommended that you read the previous two books of the Blade & Dust series. However, this latest installment might be the best and is packed full of suspense and action.
Genre: Drama/Romance/Supernatural/BL
Story: 8.5/10
Art: 7.0/10
Violence/Gore: 6.0/10
Sex/Nudity: 5.0/10
10 Years in the Friend Zone

This Korean Webtoon 10 Years in the Friend Zone is about Shiho and Yul, who were born on the same day and have been going to the same school for the past ten years. They have a routine where Shiho confesses his feelings for Yul, and then Yul tells him to try harder. Therefore Shinho becomes a great student and the center of attention for all the girls at school. As Shinho and Yul enter High School, will their friendship turn into something more?
Genre: Romance/Comedy
Story: 8.5/10
Art: 7.5/10
Violence/Gore: 1.0/10
Sex/Nudity: 2.5/10
My Starry Sky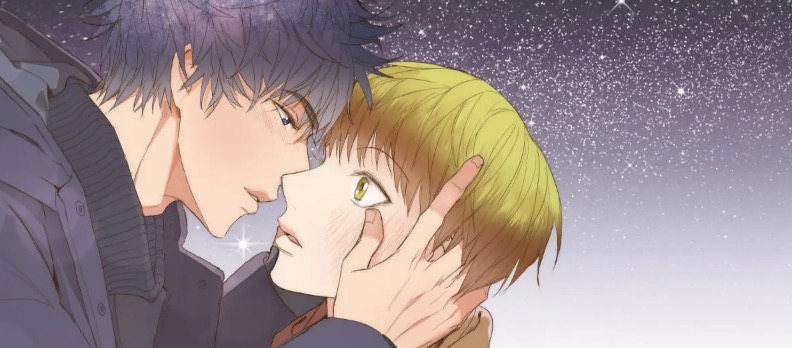 My Starry Sky is about Yeonduk and Skyler. Skyler is very popular at school but has family issues that only Yeonduk can understand. Skyler is Yeonduk's family friend and crush. Ever had someone who you can't get away from? No matter how far you walk away, you look up and pull right back into their gravity. Like you're falling into them. That's how Yeonduk feels about Skyler. High school was finally a chance to get away and start a new page in his life. Of course, things don't go his way, and he finds himself falling deep and fast. And who knows, maybe this is just how it's meant to be.
Genre: Romance/Drama/BL
Story: 8.0/10
Art: 8.0/10
Violence/Gore: 6.0/10
Sex/Nudity: 7.5/10
Something About Us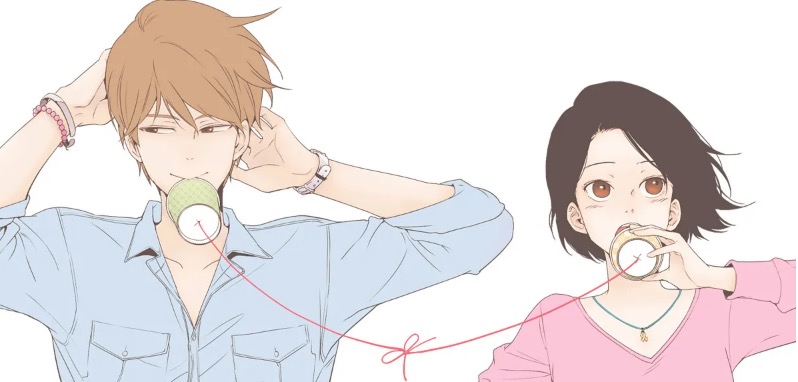 This Korean Webtoon Something About Us is about Gayoung and Woojin, who consider themselves best friends. However, many think there is more to their relationship. Lezhin Comics' quintessential college romance always finds its way onto the bestsellers list. Gayoung and Woojin spent the entirety of their high school careers explaining the concept of "boy-person-friend." But when they get to college, things get… complicated. Maybe they are just friends, or maybe they're meant to be something more. One thing's for certain, there's something about them, and once they figure out what it is, there's no going back.
Genre: Romance/Comedy
Story: 8.0/10
Art: 7.0/10
Violence/Gore: 1.0/10
Sex/Nudity: 4.5/10
Honorable Mentions
4 Cut Hero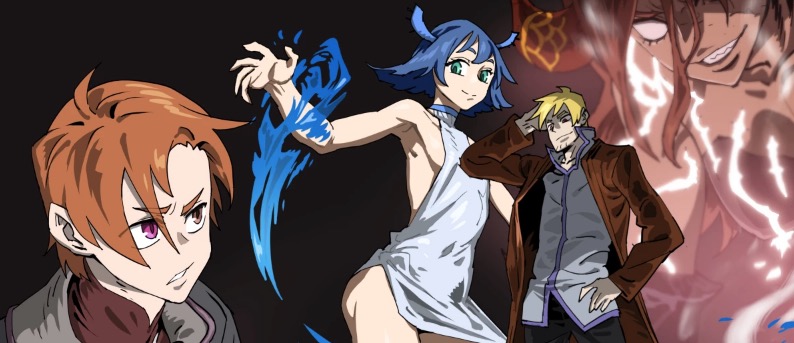 One of Lezhin Comics' earliest and most popular webtoons, 4 Cut Hero, starts after the hero has defeated the demon king, but the Princess he meant to save is actually a Prince. Throughout the webtoon, he gets caught up in old legends, curses, and plot twists that involve dragons, magic, and many kingdoms. Furthermore, it answers comical questions no one bothers to ask. Like, what happens to the demon king's henchmen after the battle ends? What kind of employment can a former hero find in the current job market? What do you do with the demon king's hidden stash of dirty magazines?
Genre: Action/Adventure/Comedy/Fantasy
Story: 9.0/10
Art: 10/10
Violence/Gore: 7.0/10
Sex/Nudity: 7.5/10
Blood Strangers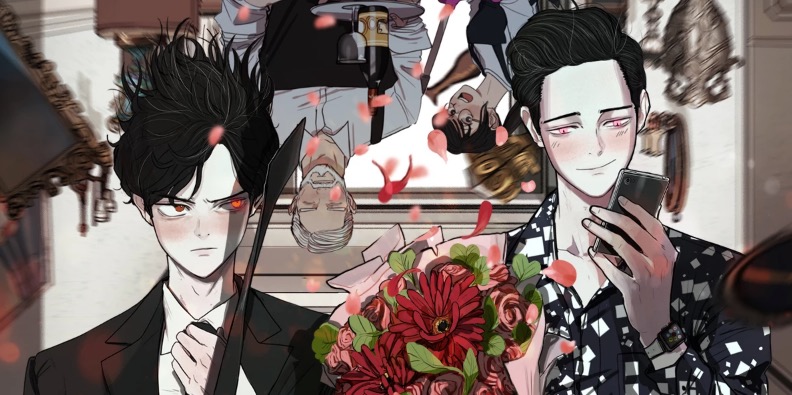 From the acclaimed author of Save Me on Lezhin Comics, Blood Strangers follows two vampires (Big Master and Small Master) who purchase blood from the locals and live in what used to be, an abandoned church. A young homeless woman, Hansoo, wanders into their day and becomes an integral part of their business and life. Furthermore, Hansoo offers the vampires her blood and a link to the human world while they give her a bed, a room, and a roof until she can afford her place (most likely without vampires). They both need one another to survive.
Genre: Comedy/Drama
Story: 9.0/10
Art: 9.5/10
Violence/Gore: 3.5/10
Sex/Nudity: 2.5/10
Heesu in Class 2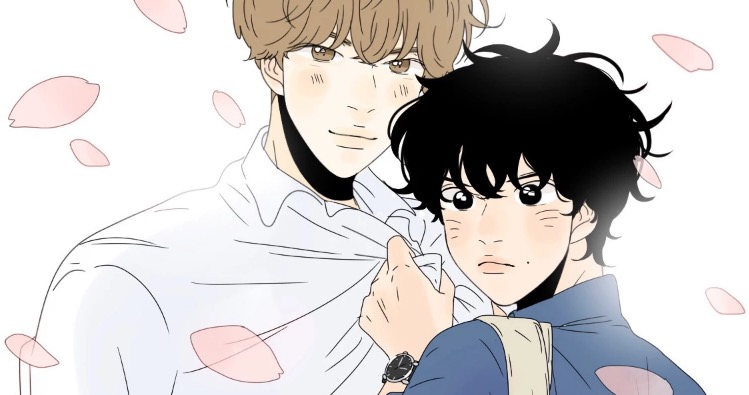 Heesu's world revolves around Chanyoung, his best friend and secret crush. It's hard being friend-zoned. However, Heesu doesn't mind cheering his crush from the sidelines or listening to all his girl problems. Of course, things start to change when Heesu starts hearing his name whispered through the halls. It turns out there's a rumor going around the school (Got a love problem? Find Heesu in Class 2, and he'll tell you what to do!), and with that, Heesu suddenly finds himself the center of attention. But how will he advise anyone when his crush doesn't suspect his feelings? This is a cute and light-hearted webtoon that reminds us of our childhood.
Genre: Romance
Story: 9.0/10
Art: 8.5/10
Violence/Gore: 1.5/10
Sex/Nudity: 2.0/10
Back to School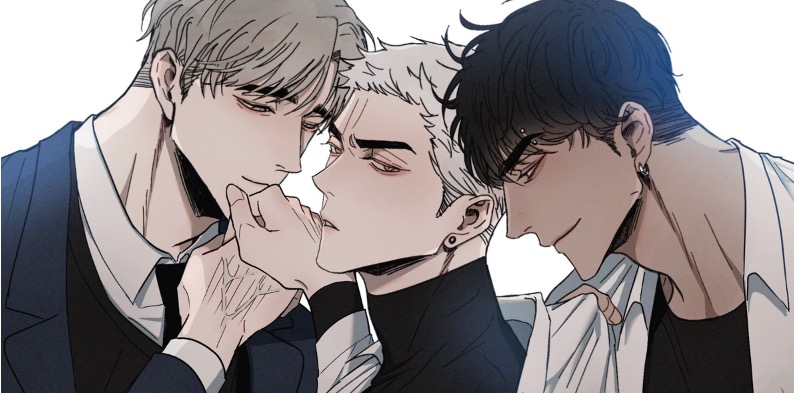 The only thing worse than attending high school is having to repeat a year. Chiwoo's starting his senior year in high school again. After what happened last time, he's got one chance to keep his head down and stay out of trouble until graduation. Easier said than done: his bad-boy reputation has made him a target, and Kyujin – class president and model student – has been awfully friendly. Trouble arrives soon enough in the shape of Jihyun, a tattooed hunk from Chiwoo's dark past. It's going to be a tough year…One of the most talked-about BL webtoons on Lezhin Comics right now.
Genre: Romance
Story: 7.0/10
Art: 9.0/10
Violence/Gore: 5.0/10
Sex/Nudity: 7.0/10
Ellin's Solhwa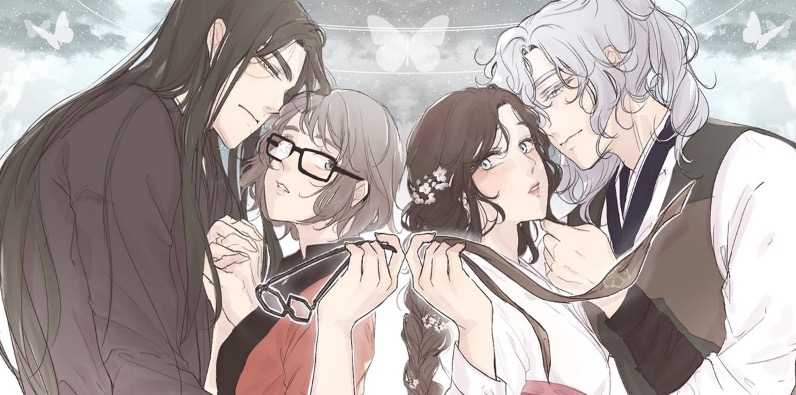 The last thing Ellin remembers is dealing with a belligerent customer at her dead-end job. And when she opened her eyes… she was "Solhwa," the beautiful fourth concubine to the king of the Xyaran Empire. Between trying to learn the language and eating steak, Ellin's trying to figure out exactly what's happening. Where is she? How did this happen? And who can she trust: Solhwa's handsome, charismatic childhood friend or the elegant, raven-haired king's advisor?
Genre: Fantasy/Romance
Story: 7.5/10
Art: 9.5/10
Violence/Gore: 4.0/10
Sex/Nudity: 6.5/10
The Devil's Boy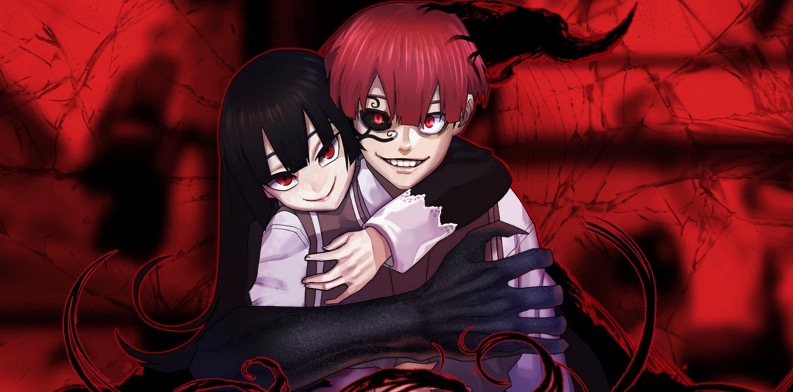 High school is hell, and what better way to survive it than with the help of a demon? Jungho lives in fear of the bullies at his school until he's pushed beyond his limits and rescued by… Mephistopheles. The demon makes Jungho a deal, turning the boy's body into a voodoo doll for his enemies. Furthermore, the story takes several twists and turns to introduce exorcists and moral dilemmas.
Genre: Action
Story: 7.0/10
Art: 10/10
Violence/Gore: 9.0/10
Sex/Nudity: 2.0/10
Ultimate Outcast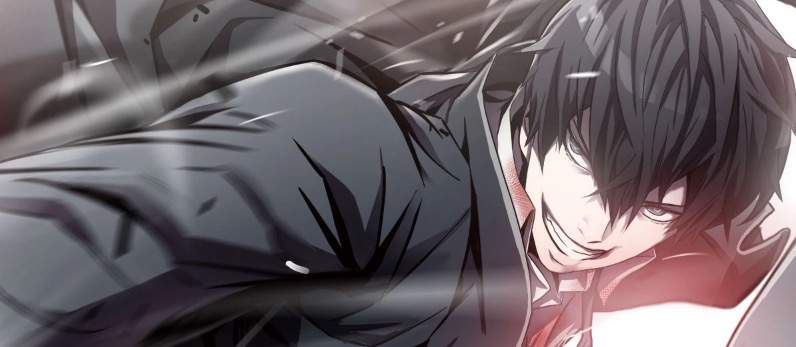 Ultimate Outcast starts with a strong critique of bullying in high school and then takes off sprinting with Street Fighter-Esque brawling, thanks to the introduction of a high school fighting tournament. The story pauses long enough to ask, "Wouldn't a fighting tournament encourage more fighting?" The story is an over-indulgent and amazingly action-packed affair. In addition, it has enough self-awareness to keep everything grounded. It is one of the more entertaining webtoons on Lezhin Comics.
Genre: Action/Horror
Story: 7.0/10
Art: 9.5/10
Violence/Gore: 9.0/10
Sex/Nudity: 6.0/10
Why are Boy's Love Webtoons so Popular?
Many might not realize that romance is the most popular genre in the webtoon industry. Within Romance, however, Boy's Love (BL) is the most popular sub-genre. It is a subset of romance, and it has become so popular because BL fans are some of the most passionate fans out there. Add this to the LGBT movement over the last few years, and you can understand why BL has grown so rapidly in popularity. Many webtoon artists have been incorporating BL storylines into their romance webtoons to gain more attention and views. Simply putting a BL tag on the webtoon will help it perform better on many webtoon sites.
Regarding studies on webtoon fans, most readers are women and LGBT. Therefore BL webtoons are not made for gay men and boys. It is a smart marketing strategy to appeal to girls. Why have one attractive male character when you can have two? This does not mean gay men do not enjoy BL webtoons. It just means it is tailored more toward women. In fact, BL artists are female-dominated because it was originally started by females who wanted something new. Female readers got tired of the same old storylines of Romance webtoons. BL webtoons bring a new and refreshing perspective that female fans love.
Check out our other article on the Best Webtoons on Naver.