Naver vs Kakao, the ultimate showdown! Both Kakao and Naver are among the largest companies in South Korea. Kakao is showing synergy in various business sectors within the mobile ecosystem centered on Kakao Talk, Korea's No. 1 messenger. They are offering new benefits to users through various life-friendly platform services such as messenger, portals, commerce, mobility, and tech. It also offers games, music, webtoons, video content, and IP business. Meanwhile, Naver is making a huge profit through advertising, business platform, IT platform, content service, Line, and other platform businesses based on Internet services. It provides services such as "Naver". Korea's No. 1 Internet search portal, and "Line," a global mobile messenger. The usage of apps operated by Kakao and Naver varies by sector.
Here is the comparison of app usage by category.
Naver vs Kakao – Complete Breakdown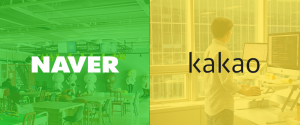 1. Messenger – Line VS Kakaotalk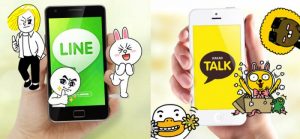 The messenger application that Koreans use the most is "KakaoTalk." Therefore, in the messenger sector, "Kakao Talk" was much higher in usage than Naver's "LINE." However, in Japan, Line is the most popular messaging app.
KakaoTalk has 53 million users
vs
LINE has 86 million users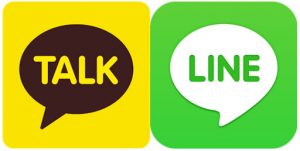 The reason why KakaoTalk is so popular is that there are many connected services and convenient functions. They include banking services (KakaoPay) and public transportation services that Koreans use the most in real life. In some online shopping malls, users can sign up in just five seconds with a KakaoTalk account. Differences have been revealed not only in the number of application users but also in the hours of use. KakaoTalk users used it for about 24 days a month compared to Line users who used it 18 days a month. In countries other than South Korea, the use of "Line" is higher, especially in Japan. But if you want to talk comfortably with Koreans, you will need KakaoTalk.
The clear winner here is KakaoTalk. It not only dominates Line in South Korea but also other messaging apps like WeChat and Whatsapp.
Advantage: Kakao
2. Portal – Naver VS Kakao (Daum)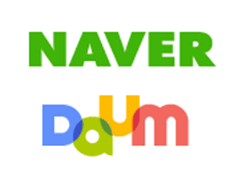 Google is the most popular portal site in the world, but Naver is the most popular portal site in South Korea. Naver had about four times more users than Daum, which is operated by Kakao. The Naver app breaks down the main screen into various categories, including news, entertainment, shopping, sports, and movies. Therefore, users can easily access the information they want. Recently, it introduced a new system called 'influencer', contributing to the development of search engine activation. The influencer function is to allow experts and influential people from various fields to rise to the top when people search for the keywords. Therefore, to successfully market or deliver information in South Korea, it is very helpful to use the Naver site.
Advantage: Naver
3. SNS (Social Media) – Naver (Band) VS Kakao (KakaoStory)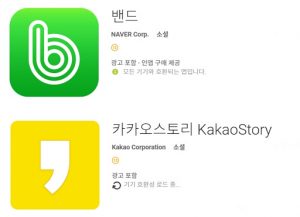 Naver's social media platform Band has over 17 million users. KakaoStory has 10 million active users.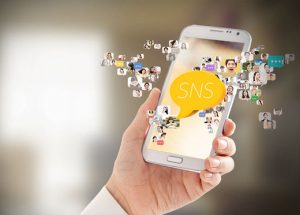 While Instagram is mainly dominated by young people, the Band was used by various age groups. The Band is not a platform where Koreans show their daily life to everyone. Through Naver Band, you can create or join in large and small gatherings by certain categories, such as your interests or occupations. The main function of the group is to communicate with people who have similar thoughts to you. Kakao Story ranked third and is mainly used to communicate with the people around you. Also, the function of subscribing to or searching for channels of interest is similar to Instagram.
Advantage: Naver
4. Map – Kakao Map VS Naver Map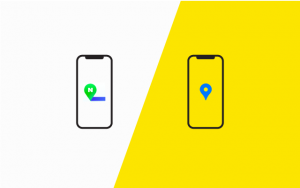 Are you using Google Maps in South Korea? The top 5 map applications based on Android OS (MAU) were Naver Map, T Map, T-map Navigation, Google Map, and Kakao Map. In the map category, Naver Map has grown by 26% and the gap with Kakao Map has widened. Naver Map has over 11.5 million users while KakaoMap has over 5.5 million users.
Naver is very fast to obtain and reflect information in real-time. Users who use Naver Maps can directly participate and modify the information, and it will be changed after screening within two days. This will protect you from the unpleasant experience of going to a closed restaurant. In addition, Naver Map is linked to the "Naver Smart Order" service. You can order services or food to be used in nearby stores in advance. When you don't know where to go, the "Smart Around" service recommends good places around you. It is called "Today's Pick for you."
Meanwhile, the advantage of Kakao Map is that you can share your location with friends who use KakaoTalk. It is useful when you make an appointment because you can easily check the location of your friends. You don't have to worry about privacy because it lasts for only 15 minutes, 30 minutes, or an hour.
Advantage: Naver 
5. Music – Kakao's Melon VS Naver's Vibe
The music application linked to Kakao is "Melon," and the music service provided by Naver is called "Vibe." In the number of users in the music sector, Melon is about seven times higher than Vibe. Melon has the advantage of being conveniently composed of individually optimized playlists. The user-participating DJ service allows you to see playlists of people who have similar tastes in songs to you. Moreover, you can also see people's opinions through the song review function.
On the other hand, some say that Melon is too focused on the charts. It tends to support only popular artists. Some users listen to music on Melon but watch the charts on Vibe. Compared to Melon, the advantages of Vibe include low prices and auto-recommendation. However, there are disadvantages to not being able to repeat certain songs or having fewer songs than Melon.
Advantage: Kakao
6. Webtoons & Web Novels – Naver VS Kakao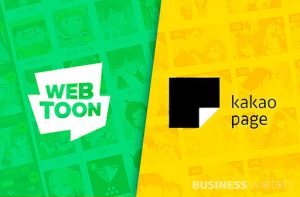 "Webtoon" is a combination of "Web" and "Cartoon", commonly referred to as Internet cartoon platforms. The K-Webtoon is growing at a rapid pace and is expanding around the world. South Korea's webtoon sales quadrupled from 150 billion won in 2013 to 584 billion won in 2016, and surpassed 1 trillion won in 2022. Recently, webtoons have been remade into movies, dramas, and animations, and people who do not watch webtoons have seen them through these contents. In the field of webtoons and web novels, Naver's webtoon/web novel app had about 1.5 times more users than Kakao's.
As of 2023, the number of users of Naver's Webtoon stood at 82 million users worldwide. Kakao Page on the other hand stands at 22 million.
Advantage: Naver
7. KakaoPay vs NaverPay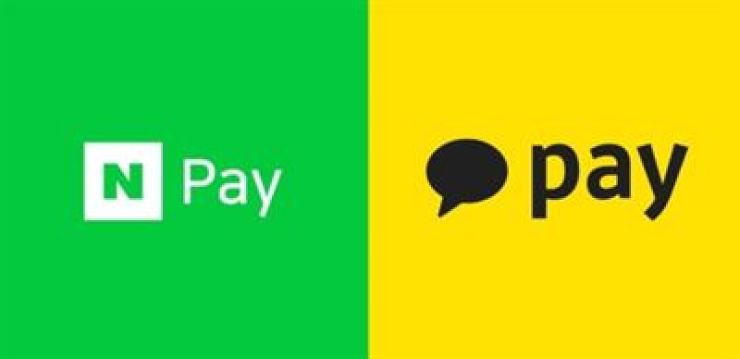 Banking services, taxi services, and payment services are provided by Kakao. Kakao Bank, in particular, is rapidly growing and operating in a stable status and has about 37 million users thanks to its savings account and loan services. Most of the Kakao Bank users are millennials and Generation Z because it is so easy to set up a bank account via Kakao Bank compared to traditional banks in Korea. Kakao Pay service is popular because it allows users to pay easily without carrying a card and remit money to friends.
Naver launched Naver Pay in 2015. They have partnered with Korean insurers and banks, as well as the loan market. Now Naver Pay can be used in offline locations. The offline version of Naver's payment service uses a QR code for purchases. The code is refreshed after each use. It can be used in over 75,000 locations such as coffee shops, department stores, and convenience stores in Korea. Currently, over 29 million people use Naver Pay.
Both Kakao Pay and Naver Pay feature micro-transaction payment services.
Advantage: Kakao
8. Line Friends vs Kakao Friends
When walking along the streets of Seoul you might come across merchandise stores for Line Friends or Kakao Friends. LINE currently has 4 flagship stores in Seoul (main: Itaewon) while Kakao has two (main: Gangnam). They have become some of the most popular Korean souvenir stores in Korea. They are the leaders in the Korean character market thanks to the success of mobile apps Line and Kakaotalk. Many of these characters have attracted fans from around the world, mainly young adults and teens. While Kakao Friends are very popular in Korea, Line Friends has a more dominant presence in the overall Asian market. LINE has a very strong following in Japan, Taiwan, Thailand, Indonesia, and even Turkmenistan.
Most popular Kakao Friends character: Ryan
Most popular Line Friends character: Brown
Advantage: Naver