Getting a Cup Ahead of the Competition
South Korean adults drank over 320 cups of coffee in 2022 on average. This is up 20% compared to 2021, as COVID-19 caused many coffee shops in Korea to close down, and those that did stay in business were not allowed seating indoors. However, this demand for coffee in Korea is still higher than in the West. Compared to the international average of 132 cups a year, it's safe to assume South Koreans love their coffee. Café culture may not be synonymous with South Korea, but the market has seen nothing but growth. With over 70,000 coffee shops, South Korea boasts a coffee shop for approximately every 600 citizens. According to a report released by KB Financial Group, the number of Korean coffee chains is expected to climb to upwards of 90,000 by 2023 as the Korean café craze continues to accelerate.
The Coffee Market in Korea
Starbucks Korea is the top player in the coffee market in South Korea. Their sales in 2022 came to $2.2 billion, the largest-ever annual revenue for a coffee franchise operating in Korea. Starbucks first opened in South Korea in 1999 and was established as a 50:50 joint venture between Starbucks and E-Mart. They now have over 1,700 stores across Korea.
The rankings are purely based on my review of the coffee shop's variety, quality, price value, and atmosphere. Therefore feel free to check them out yourself and leave a comment below if you disagree.
Top 10 Korean Coffee Chains
1. Angel-in-us Coffee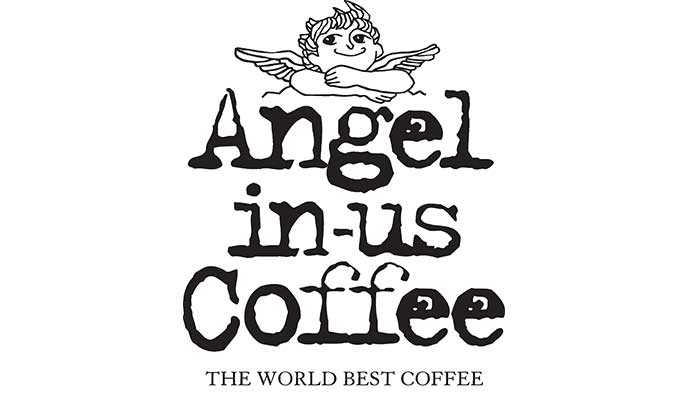 Angel-in-us Coffee is my choice for the top Korean coffee chain in Korea. There are just over 850 locations in South Korea. It is owned by the Lotte Group, and the name means that the coffee is delivered to us by "Angels." The chain can be found in any city in Korea. It is known for having large spaces and a unique process for its beans. They have a large selection of pastries, waffles, and desserts. They have locations in China, Indonesia, Vietnam, and Kazakhstan.
Top 3 Recommendations at Angel-in-us
Green Tea Frappucino
Chocolate Cheese Cake
Ice Cream Waffle
2. CAFFE BENE

CAFEE BENE is the 2nd largest Korean coffee chain based on the number of stores (close to 1,000). It is a fusion of the East and the West. They do a great job of blending European/U.S. tastes with Asian flavors. They have a large selection of coffees, lattes, smoothies, teas, Gelato ice cream, and Korean traditional drinks like misugaru. In addition, they have a dessert selection that includes honey bread, bingsu, macarons, and more. They have locations in the United States, China, Canada, the Philippines, Indonesia, Saudi Arabia, Malaysia, Vietnam, Mongolia, Japan, Singapore, and Cambodia.
Top 3 Recommendations at Caffe Bene
Cheese Bread
Chocolate Gelato Ice Cream.
Waffle with blueberry and cream cheese.
3. A Twosome Place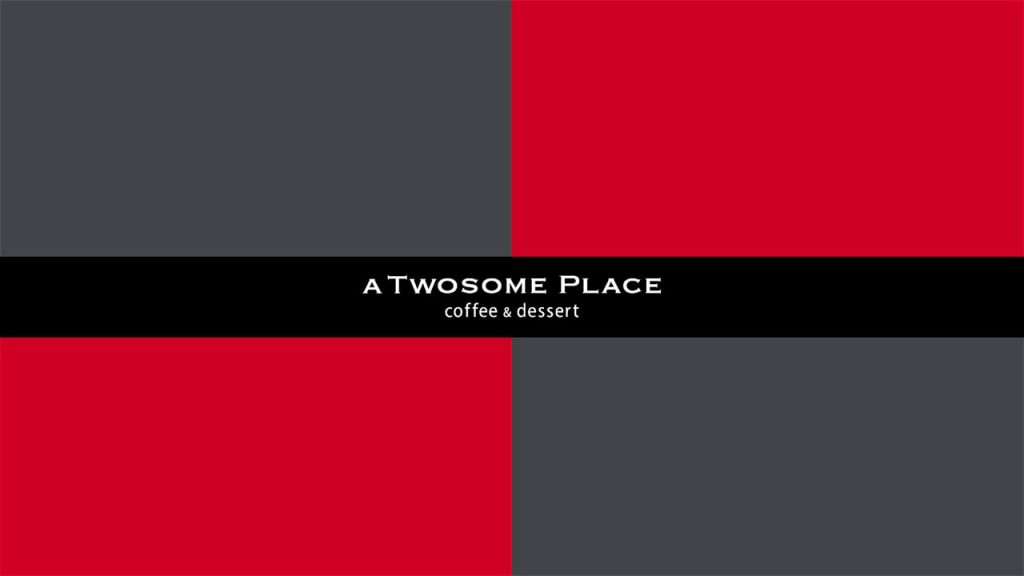 A Twosome Place is owned by CJ Foodville of CJ Group. The name stands for "Two" of us having "Some" dessert at a "Place". They now have over 900 shops in South Korea and have expanded into China and Southeast Asia. A Twosome Place is considered the 3rd biggest coffee chain in South Korea. They have a great selection of cakes such as Red Velvet Cake and even carrot cake.  Outside of Starbucks, A Twosome Place is ranked #1 in terms of profit for Korean coffee chains.
Top 3 Recommendations at A Twosome Place
Carrot Cake
Mocha Latte
Tiramisu
4. TOM N TOMS COFFEE
TOM N TOMS is the only coffee shop in Korea that offers an ice cinnamon cafe mocha. However, their wide selection of pretzels is known for the most. They have over 500 locations and have also expanded into Southeast Asia. They also have close to 10 retail stores in Los Angeles. In addition, they have probably the widest selection of drinks. Some of these include Coconut Milk Cappuccino, Red Bean Latte, Sweet Potato Latte, and more. The menu is constantly changing.
Top 3 Recommendations at TOM N TOMS
Pepperoni Pretzel
Ice Cinnamon Cafe Mocha
Honey Cheese Bread
5. HOLLYS COFFEE
HOLLYS COFFEE is one of the more established Korean coffee chains in Korea. They first opened in 1998, focusing mainly on coffee, tea, and hot specialty drinks. There are over 550 locations in South Korea. They have since expanded into China and Southeast Asia. In addition, they have their own barista academy called the Hollys Coffee Academy. One of their most popular drinks is the Tiramisu Latte. You can also order baked goods such as waffles, scones, muffins, and bagels.
Top 3 Recommendations at HOLLYS COFFEE
Tiramisu Coffee
Hot Cholocate
Cheesecake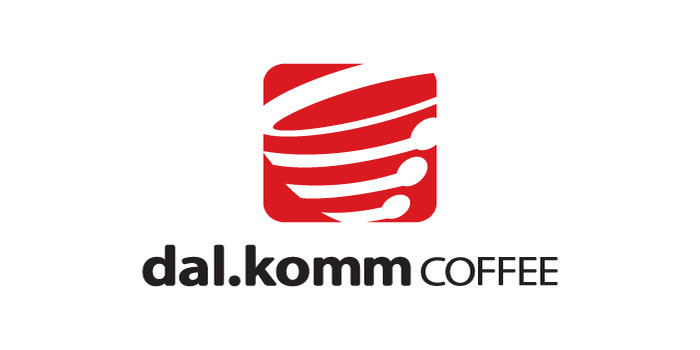 This Korean coffee chain started out in Hongdae and became known for its popularity with the hip art crowd. Their concept is contemporary music and events with musicians. They were able to get a famous Korean actress named Shin Se-Kyung as the face of their brand. Furthermore, the chain has its own app that offers discounts and the ability to pre-order. n Korean, "Dal Kom" means sweet. Many of their drinks are sweet, such as Strawberry Cube, Chocolate Shake, and Honey Hallabong.
Top 3 Recommendations at dal.komm COFFEE
Lavender Latte
Hot Choco Cube
Hot Sweet Potato Latte
7.  EDIYA COFFEE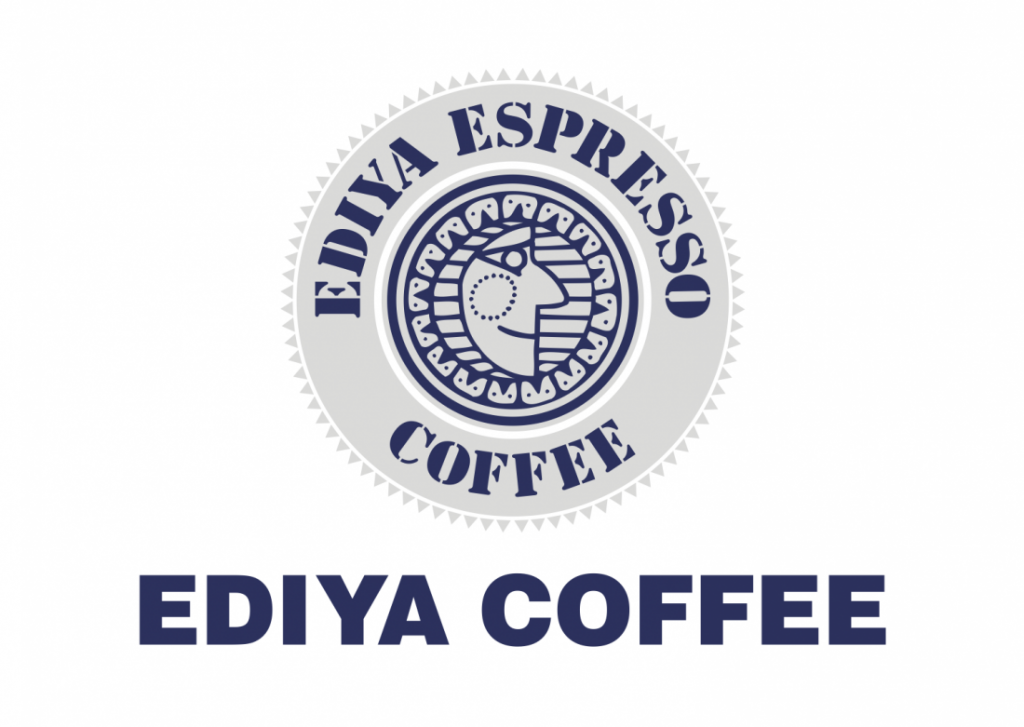 There are over 3,000 stores all across Korea. Ediya Coffee is the biggest coffeehouse chain in South Korea. Their celebrated 3,000th store was opened in Daejeon back in late 2019. The chain focuses on opening up small shops in subprime locations. Ediya stands for a tribe in Ethiopia. Ethiopia is the origin of their coffee. EDIYA offers very low prices for their coffees which cost anywhere between 2,500 won to 4,000 won. In addition, Ediya has one of the largest coffee shops in Seoul, with its Ediya Lab located near Hakdong Station. It is a great place for digital nomads to get their work done.
Top 3 Recommendations at EDIYA COFEE
Ice Mint Mocha
Milk Snow with Red Beans
Mango Flatccino
8.  Cafe DropTop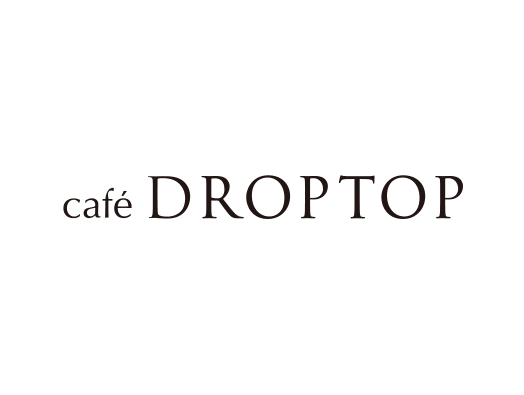 Cafe DropTop is a premium coffee shop in Korea that focuses on the customer's health and taste. It offers organic coffee and a cozy interior made from natural materials. Their decorations are made through low-carbon processes. They offer a wide selection of desserts such as strawberry yogurt cake, cheese tart, and cheese bagels. We recommend you check out the Myeongdong shop.
Top 3 Recommendations at cafe DROPTOP
Cheese Tarts
Honey Bread
Blueberry Cheesecake
9. PAIK'S COFFEE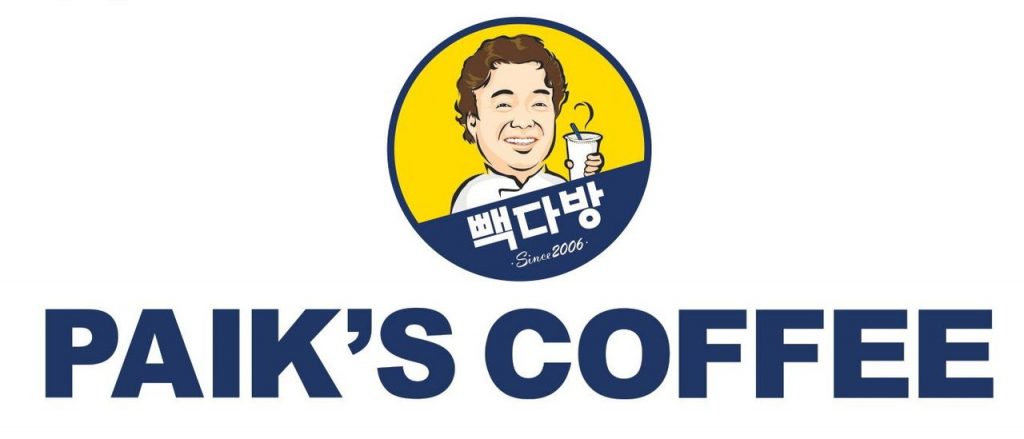 PAIK'S COFFEE is known for being one of Korea's most popular coffee chains. They are popular with college students and seniors because their coffee is really affordable and comes in a large plastic cup! They also offer juices and smoothies. An Ice Americano will only cost 2,000 won. The one major negative is that the drinks are served with crushed ice, which is great for a hot day.  However, if you don't drink it all quickly, the drink will get watered down fast.
Top 3 Recommendations at PAIK'S COFFEE
Caramel Macchiato
Pomegranate Juice
Paik's Original Coffee
10.  banapresso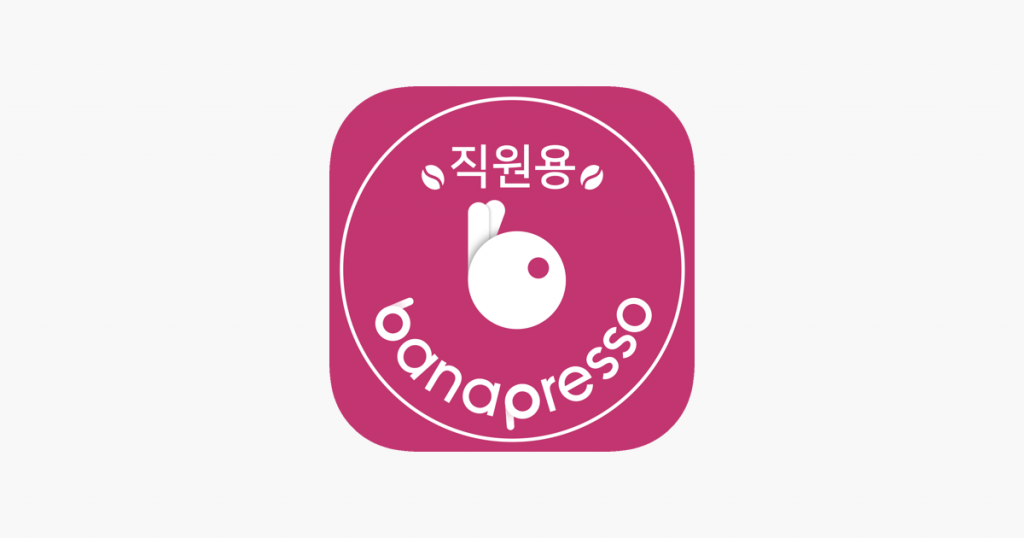 Banapresso has been exploding from 2019-2021 and could rise up this list very quickly. They are known for their cute pink interior, exterior design, and self-ordering system. The workers only focus on making the drinks, allowing for virtually no lines. The coffees are very cheap, and the service is very fast. Just visit the store directly and order quickly using the self-ordering system. The system will log your bonus points, so you don't have to carry around a card. They have a very strong social media community, and banapresso could be a glimpse of what is to come in regard to the future of coffee shops. A major negative is that they don't sell any food.
Top 3 Recommendations at banapresso
Creamy Latte (Ice)
Specialty Americano
Hazelnut Creamy Latte (Ice)
Room for New Korean Coffee Brands?
The classic approach of boldly marching into a company and pitching your product or service still holds value today. "Knocking on doors," like handwritten notes, can make a lasting impact on a potential client. Greg Ubert, the founder of award-winning Crimson Cup Coffee in Ohio, USA, did just this. Greg visited local businesses in his area, both big and small, and introduced himself and his company. He gave away free drink coupons, visited local events, and did as much as possible to put a face to his brand. His proactive marketing efforts, coupled with his engaging personality, generated support for his coffee. Eventually, these professional relationships grew into partnerships with local businesses and community groups.
Greg now has over 300 locations across the United States of America. Of course, it isn't this black and white…., or is it? Visit local businesses and build relationships, create an engaging presence on social media, offer free samples at local events, and be proactive in your marketing efforts before opening day! Far too many small businesses mistakenly begin marketing after their liabilities start to cast an overbearing shadow on their business.
How Can New Korean Coffee Brands Compete?
Some of the most useful marketing tools are the least expensive. YouTube and Instagram have been hubs for the "latte art" trend, which yields videos with hundreds of thousands if not millions of views after a simple search. The fascination with creative foamy designs on a cup of coffee is contagious. Coffee consumers continue to flock to cafés that differentiate themselves with latte art because it elevates their morning coffee into a personalized experience. An experience that can be shared.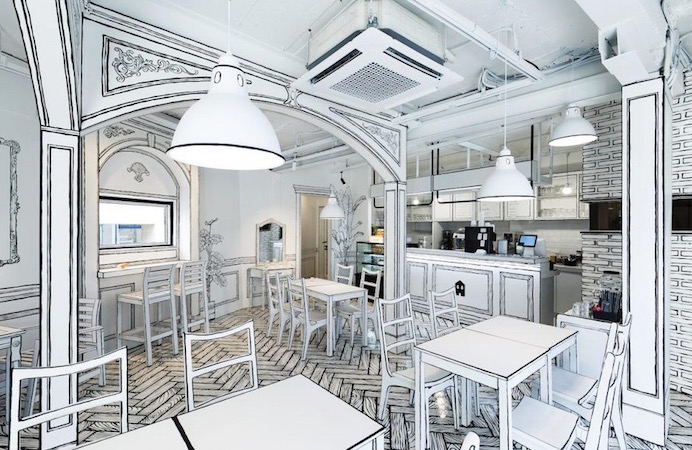 Greem Café in Seoul realized this and reaped the benefits as a result. The marketing lead of Greem Café, J.S. Lee, noted that most coffee brands offer similar flavors with subtle differences and that the experience is what keeps consumers coming back. In light of this, Greem Café was designed with a cartoon aesthetic. From the cups to the walls, everything is postable. This drew in huge crowds of customers who likely did not come for the coffee. The foot traffic was so overwhelming that the café was quickly relocated to a larger building.
With the Korean café market still percolating, it's no wonder entrepreneurs continue investing in this statistically brutal industry. Use free marketing tools to visit local businesses and offer a warm personality. Create a community, not just a consumer…. and do it before the coffee goes cold.