The 10-Step Skincare Routine is well known to the Korean Beauty Community. But if you're new to K-Beauty, terms like 'serum', 'exfoliator', or 'hyaluronic acid' can be very overwhelming. That is why we have prepared a guide about the essentials of K-Beauty in our series about the TOP10 K-Beauty products of 2022. First, in the series are K-Beauty essences.
Essences are highly-concentrated treatments that use active ingredients like hyaluronic acid and glycerin to help nourish the skin after cleansing. Essences come after toners and before oils, ampoules, serums, and moisturizers. They also balance the pH levels of your skin after cleansing and prepare it to better absorb treatments. Their main benefit is to nourish and hydrate the skin. As there are many different essences out on the market, it can get a bit overwhelming to find the right one. Therefore, to get the full effect it is important to know your skin type.
People with oily skin should look for essences that contain witch hazel or green tea. These ingredients help to regulate the oil and sebum production on your skin while keeping it hydrated at the same time. Essences that have hyaluronic acid gently moisturize your skin and are ideal for sensitive skin types. On the other hand, people with dry skin can look for essences that contain glycolic acid or lactic acid that mildly exfoliate your skin. Here is an overview of the top 10 K-Beauty Essences for 2022.
MISSHA– Time Revolution First Treatment Essence Intensive Moist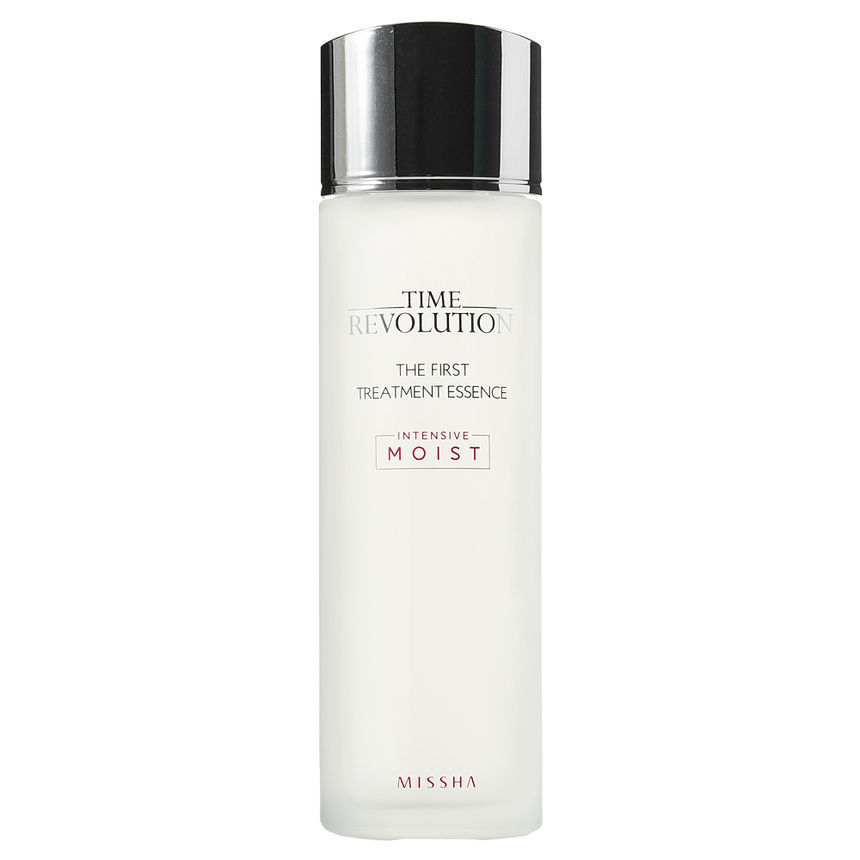 MISSHA is #1 on our site for having the best K-Beauty essence out there. This is a water-based essence that uses 80% fermented yeast. It does a great job of repairing damaged skin and evening out your skin tone. The yeast it uses comes from Himalayan purple barley and is great for plumping skin, refining texture, and reducing pigmentation. It also contains Niacinamide which brightens and clarifies your complexion. It is very light on your skin and does not leave your face sticky. For those that don't want to pay a high price for SK II, this is the more affordable substitute. MISSHA stores can be found all across Seoul in department stores and in tourist locations like Myeongdong and Dongdaemun.   
Price:  44,000 won ($37)
Amazon Customer Reviews: 4.5/5 stars (1,605 global reviews)
COSRX – Advanced Snail 96 Mucin Power Essence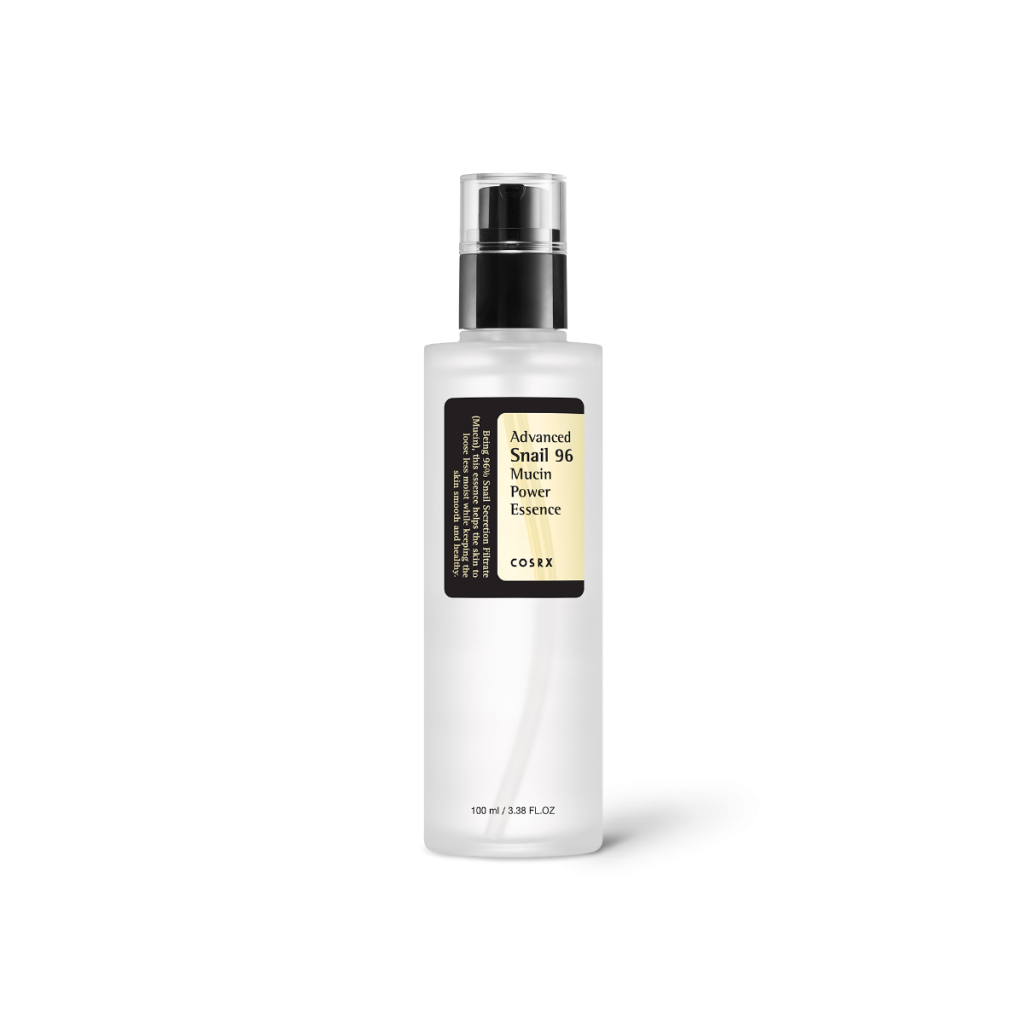 Coming in at #2 on my list is the Advanced Snail Mucin 96 Power Essence by COSRX. It is a little thicker than the other essences on this list. This is probably due to the fact that it has snail secretion filtrate. Snail mucin secretion is great for not only hydration but also for repairing damaged dry skin. The reason I like this essence is that it seems to protect my skin from moisture loss. My skin feels hydrated throughout the day without any irritation. Overall snail essences are great for acne because they will not exfoliate your skin. The best part is the price!
Price: 23,000 won ($19)
Amazon Customer Reviews: 4.6/5 stars (14,947 global reviews)

The K-Beauty Essence by Then I Met You contains 80% naturally fermented ingredients. It has antioxidant-rich red algae and berries, along with ellagic acid (protects against UV rays), galactomyces Ferment Filtrate, and Saccharomyces Filtrate. The Giving Essence is great for reducing the appearance of pores, blackheads, and sebum. It has a pH of 5 and is cruelty-free and vegan. For those that need a lot of moisture, this is one of the more hydrating essences out there and is absorbed quickly on the skin. It is best for those living in drier areas. The main issue is with the price, however, those that can afford it should give it a try.
Price: 56,000 won ($50)
NEOGEN – Real Ferment Micro Essence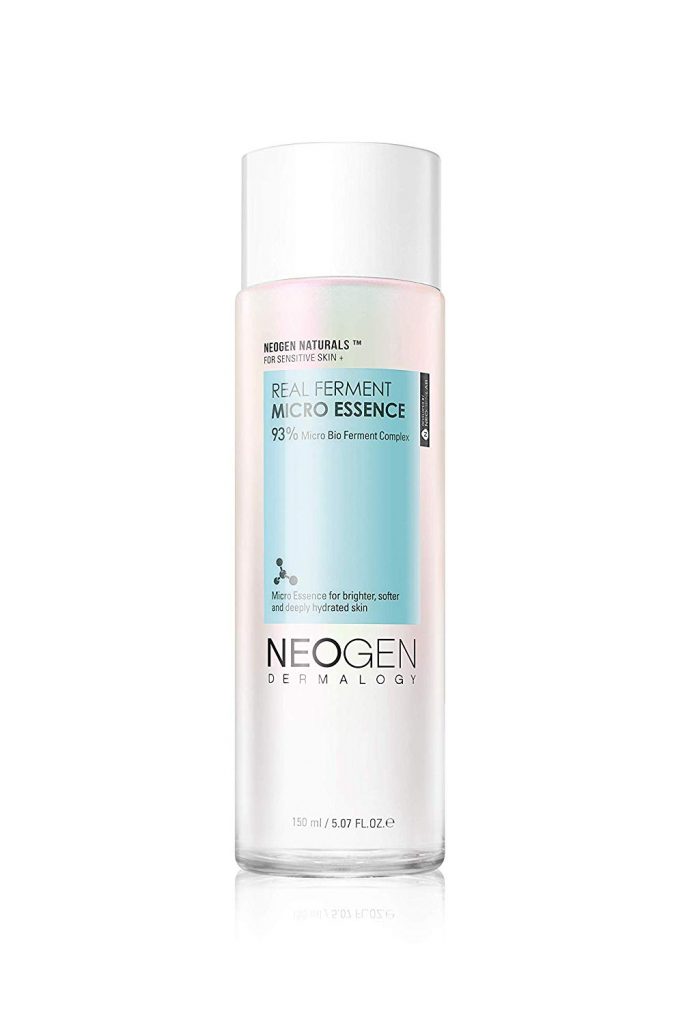 NEOGEN has come out with a great essence called the Real Ferment Micro Essence. It is the best-selling essence on Soko Glam and is recommended by Charlotte Cho for achieving "honey skin". The essence itself has no fragrance and has over 93% fermented ingredients which are great for anti-aging and very moisturizing. The product also contains 17% birch juice for hydration and 9% rice extracts to help illuminate the skin. It soaks quickly into the skin and is very layer-able. It does a great job brightening skin and lightening dark spots.  
Price:  45,000 won ($38)
Amazon Customer Reviews: 4.1/5 stars (22 global reviews)
MIZON – Water Volume EX First Essence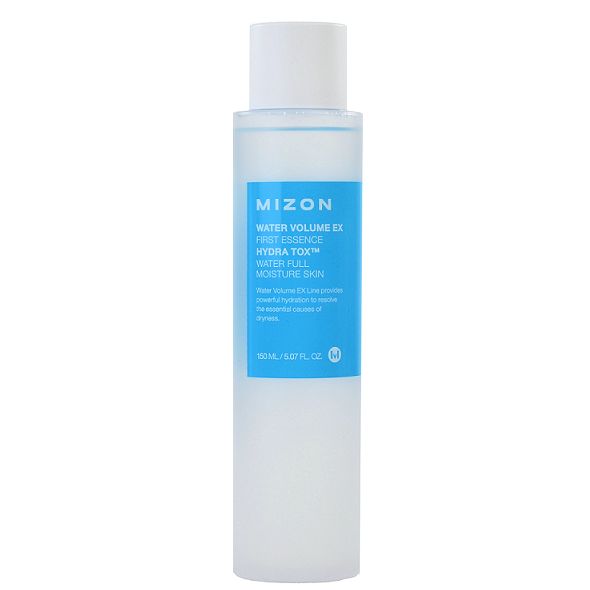 If you want an essence that offers great moisture to your skin, look no further than MIZON Water Volume EX. This essence contains snow algae extract which helps calm your skin and helps with inflammation. I would recommend you use this after you have used your toner and right before applying lotion. It contains ceramide which helps lock in the moisture.  In addition, it contains moringa extract which helps with acne and breakouts. A single bottle can last for up to 4 months when used twice a day.  
Price:  22,000 won ($19)
Amazon Customer Reviews: 4.4/5 stars (382 global reviews)
Hanskin – Hyaluron Skin Essence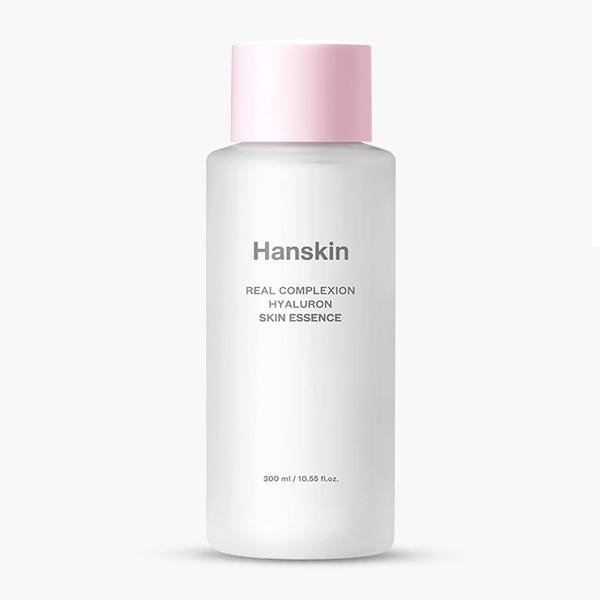 Hanksin might be hard to find but many online K-beauty e-commerce sites offer their products like the Hyaluron Skin Essence. This Essence is the best Essence for those with very dry skin. As it's a very strong moisturizer it leaves your skin dewy and plump after applying. The product contains sodium hyaluronate which allows it to hold 1,000 times more moisture than water. It is a little thicker than other essences which is why it is great for dry skin. For those with normal skin try using this during the winter months.  It can also be used as a toner and is easily layer-able. 
Price:  54,000 won ($49)
COSRX – Galactomyces 95 Tone Balancing Essence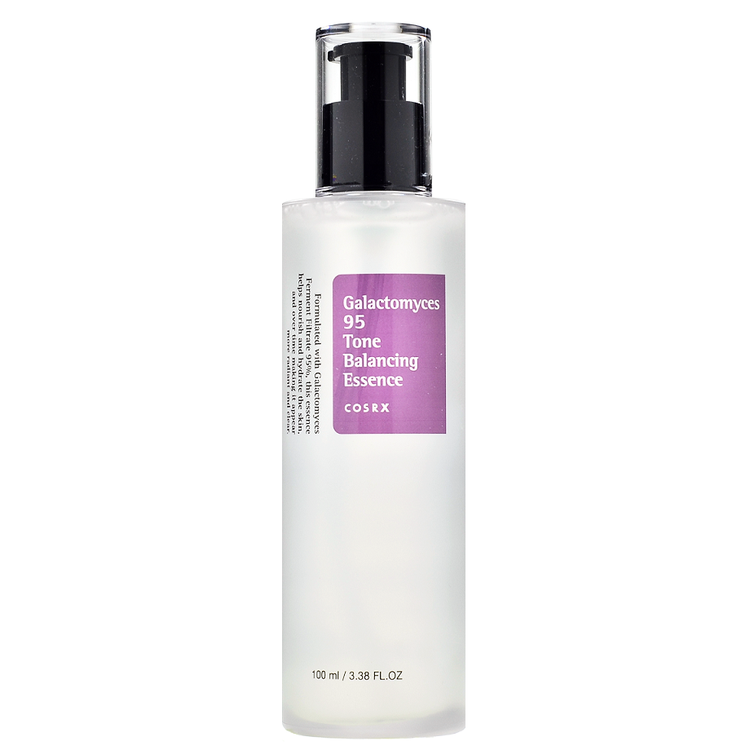 Here is another COSRX Essence! COSRX is becoming a very popular brand for K-beauty. Their Galactomyces 95 Tone Balancing Essence was a huge hit towards the end of 2019. This essence has 95% Galactomyces ferment filtrate, which is great for hydrating, brightening, and smoothing the skin. It also contains hyaluronic acid and panthenol for moisture and niacinamide and adenosine for younger-looking skin. When applied it might feel a bit sticky, but after a few minutes, it will be fully absorbed into the skin. For dry skin, this will work best under a moisturizer. COSRX was also recommended for our article on K-beauty skincare tips. 
Price:  25,000 won ($21)
Primera – Essence Miracle Seed 
Number 7 on my list of the top K-Beauty essences is Primera's miracle seed. This product contains 93.1% lotus seed extract that is full of amino acids and linoleic acid. The lightweight moisturizer absorbs quickly into your skin and doesn't leave any greasy feeling. It includes Niacinamide which is great for improving the texture and elasticity of your skin. It also does a great job of moisturizing and brightening your overall tone and making your skin feel very soft. Your foundation will apply much better after using this product. It might be hard to find and a bit on the pricy side but it is well worth a try. 
Price:  53,000 won ($45)
Amazon Customer Reviews: 4.5/5 stars (126 global reviews)
Botanic Farm – Rice Ferment First Essence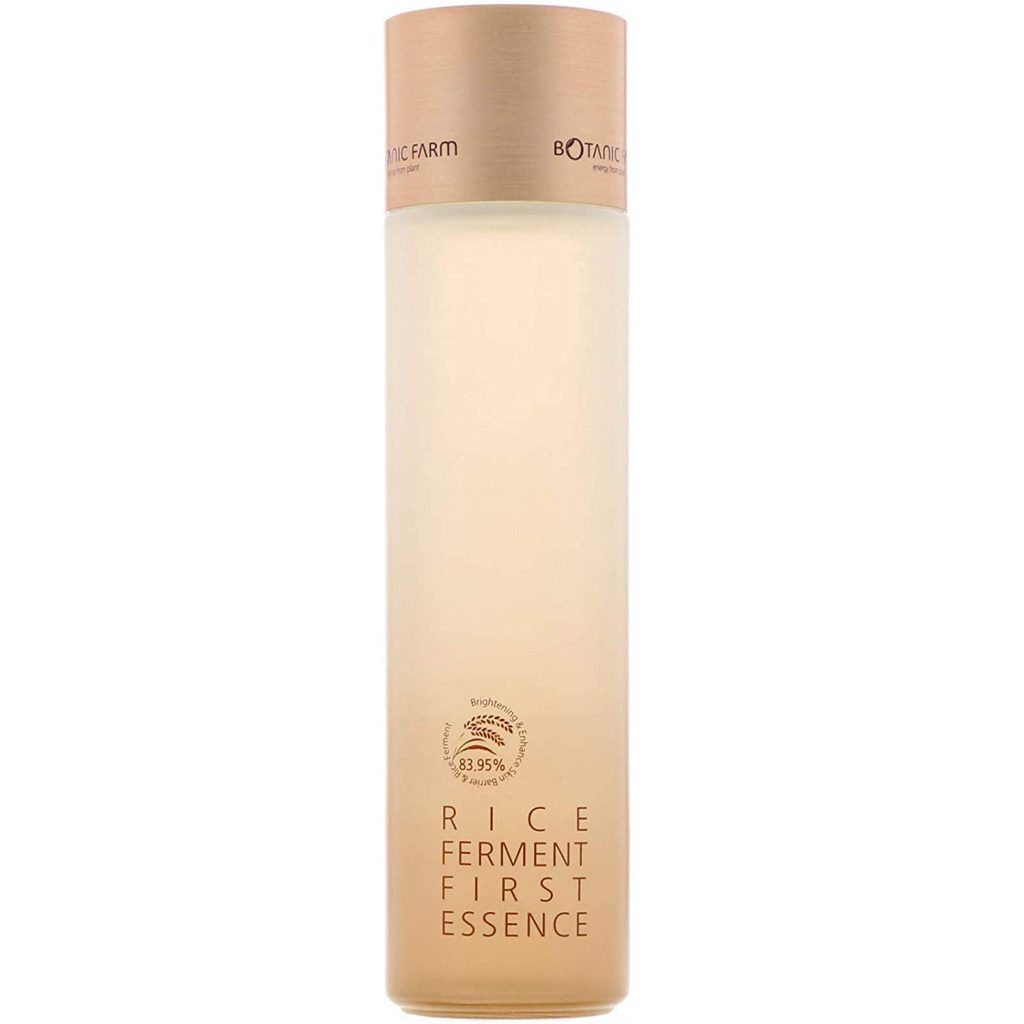 The Botanic Farm Rice Ferment First Essence is a big hit with older Korean women who tend to love rice water. There are many K-Beauty essences that use rice water but this product uses fermented rice water. It is great for brightening and hydrating the skin. It uses lactic acid to exfoliate the skin and peony extract to help with circulation. When applied it soaks into the skin very quickly. It also contains a bit of licorice root extract which also helps with brightening the skin. It does a great job of leaving the skin feeling soft and looking glowy. The bonus is that it has a lovely flowery smell.  
Price:  41,000 won ($35)
Benton – Snail Bee High Content Essence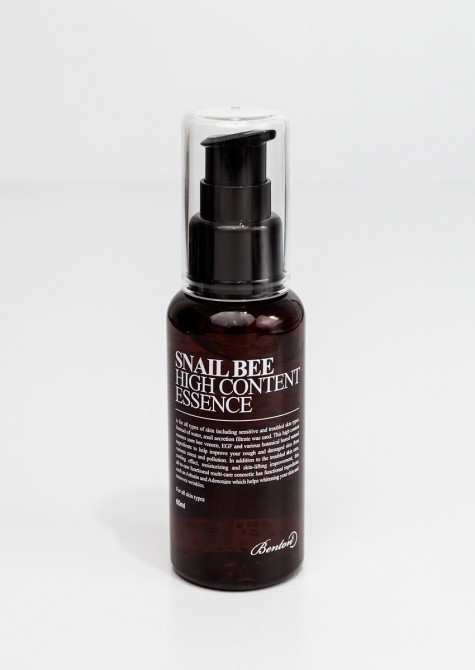 The essence with the strangest ingredient on our list is the Benton Snail Bee High Content Essence. This is a multitasking essence that is not only sensitive and skin-friendly but great for those with acne problems. It contains niacinamide, adenosine, snail secretion filtrate, and collagen-boosting bee venom. That these work well to improve brightening and wrinkles. The serum absorbs well into the skin and is clear with no scent. For those that have hormonal acne, this product will help fade it away in a matter of weeks. It is not as expensive as the other essences.  
Price:  24,000 won ($20)
Amazon Customer Reviews: 4.4/5 stars (148 global reviews)
HONORABLE MENTION
YURIPIBU – Artichoke Power Essence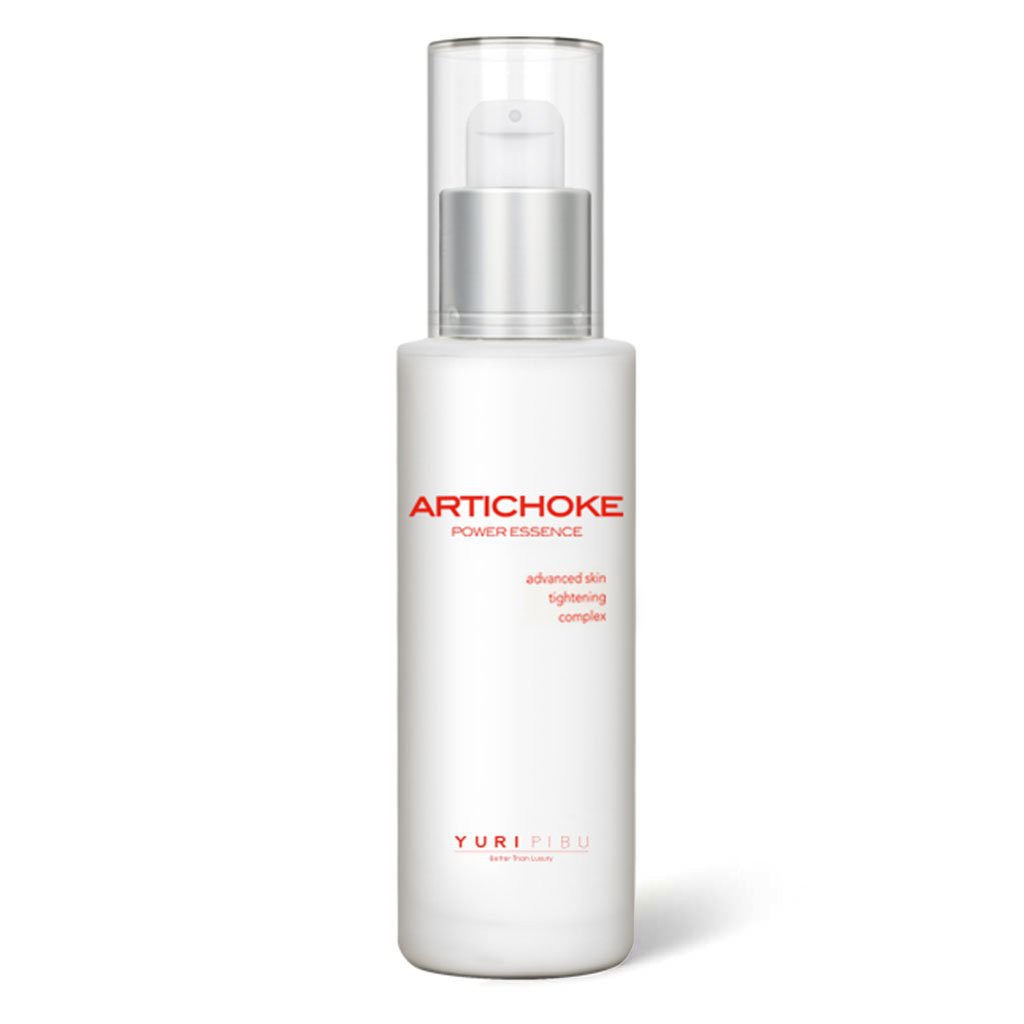 YURIPIBU is one of the K-beauty brands that are bringing a lot of innovative ingredients to K-beauty products. This is one of the few K-Beauty essences that contains artichoke (60%) extract that will help you get rid of loose skin. In addition, this essence is great for opening pores by tightening the skin. It contains 10 different natural moisturizing factors that help smoothen rough/dry skin. Apply this essence after using a toner and before applying a moisturizer. Those that want firmer skin and more elasticity, need to use this product. It gets absorbed completely and doesn't leave a shine or make your skin look greasy.  
Price:  54,000 won ($46)
TONYMOLY – The Chok Chok Green Tea Watery Essence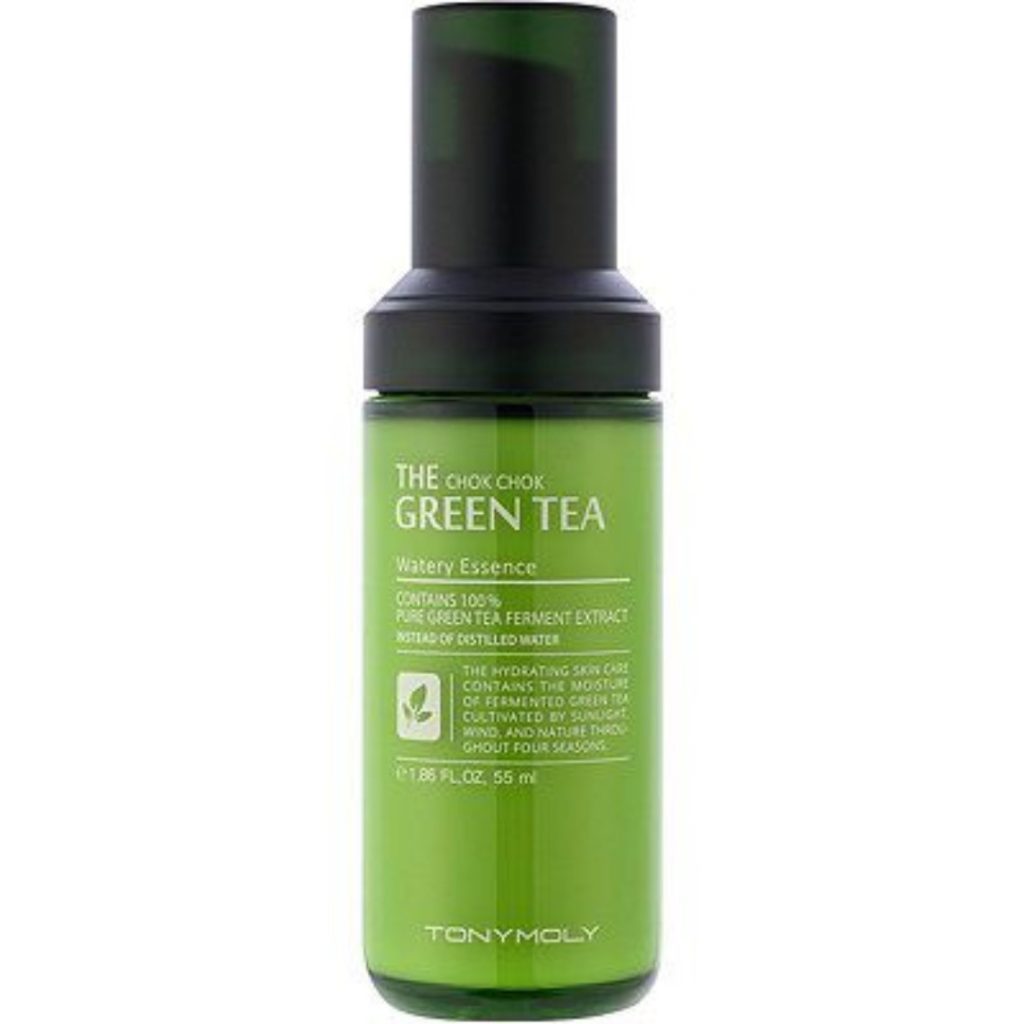 TONYMOLY came out with one of the most underrated hydrating K-Beauty essences out there. The term "Chok Chok" means dewy in Korean and this essence will do a great job of moisturizing the skin. It is made up of 80% fermented green tea extract which acts as an antioxidant. The product contains lemon seed oil which works as an antifungal agent. It has a great clean scent with no added fragrance, this makes it great for sensitive skin. The product itself is not as sticky as the others. I recommend using this alongside a vitamin C serum or tea tree toner.  
Price:  33,000 won ($28)
Amazon Customer Reviews: 4.1/5 stars (2 global reviews)