The 10-Step Skincare Routine is well known to the Korean Beauty Community. But if you're new to K-Beauty, terms like 'serum', 'exfoliator', or 'hyaluronic acid' can be overwhelming. That is why we have prepared a guide about the essentials of K-Beauty in our series about the TOP10 K-Beauty products of 2022. Fifth in the series are K-Beauty Toners.
K-Beauty Toners are a must to have in any K-beauty skincare routine. Toners have gotten a bad reputation for burning and having that alcohol smell. However, Korean beauty brands have been working hard to bring K-Beauty toners that focus on moisturizing and hydrating the skin. These new toners are a far cry from the alcohol-laden formulas of the 80s and 90s that removes all the oil from your skin while leaving it burning. K-Beauty toners do not have that stinging feel but rather leave your skin hydrated and smooth. K-beauty toners don't have alcohol, alcohol is used to rid of bacteria on your face. However, K-Beauty toners want to prevent the toner from leaving your skin dry and stripping the moisture from your skin. That balance is crucial in a great toner.
K-Beauty toners can be put into two different categories. One category focuses on exfoliation, while the other focuses on hydration. However, the goal of toners should always be to leave your face feeling soft and prepped. K-beauty toners are usually rich in natural ingredients that help hydrate the skin rather than get rid of moisture. They use plant and fruit extracts, mineral waters, and hyaluronic acid to replace alcohol. So which K-beauty toner is the best?
WHAMISA – Organic Flowers Toner

Of all the K-Beauty Toners, I have tried the Whamisa Organic Flowers Toner best. It is my choice for the #1 K-Beauty toner for 2022. This is the most expensive toner on this list. However, you get what you pay for and more. Whamisa is known for using 100% organic ingredients and focuses a lot on fermentation. The fermentation process helps bring out amino acids and peptides from the ingredients. The Organic Flowers Toner uses aloe and chrysanthemums to provide moisture and help reduce inflammation. A little of this toner goes a long way and has a very delicate floral fragrance.  
Price:  47,000 won ($39)
SATURDAYSKIN is one of the top K-beauty brands to watch in 2022. Their Pore Clarifying Toner helps to smooth and refine your skin's appearance with an effective dose of 10% Glycolic Acid. Glycolic Acid is key to effectively exfoliating the skin and minimizing the look of pores. Their Pore Control Complex targets pore concerns with a blend of ingredients that help improve the look of balanced, clear skin. It is a blend of tea tree oil, witch hazel, and red clover. All these ingredients are rich in antioxidants and work together to balance the skin while enhancing the look of the pore structure.
Price: 36,000 won ($30)
Innisfree – Green Tea Seed Intensive Hydrating Toner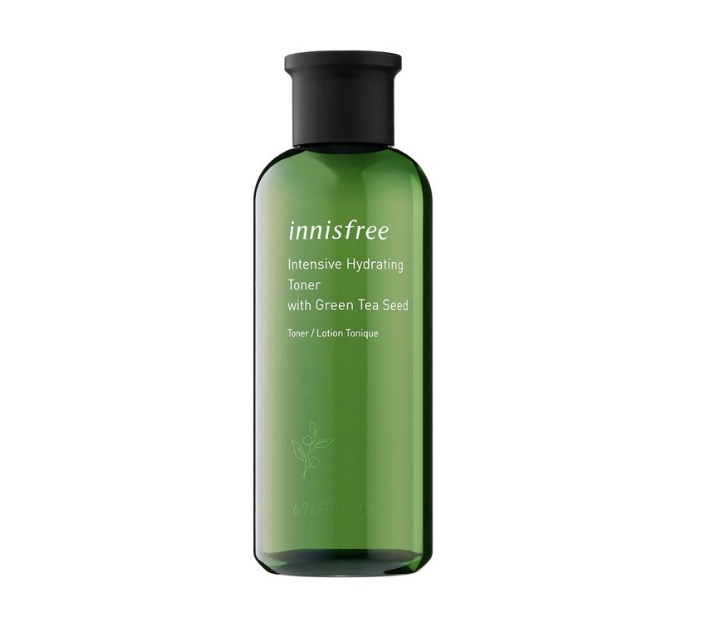 This is one of the best hydrating K-beauty toners on the market. Those that love green tea will love this. It offers a blend of green tea and green tea seed oil. It has a lightweight formula that is filled with panthenol. Panthenol is key to helping with the strengthening of the skin's moisture barrier. The green tea used by Innisfree is sourced from organic farms on Jeju Island. Jeju Island is located south of the Korean peninsula. It is known for its natural organic plants and fruits. Best of all, you can't beat the price.
Price: 21,000 won ($19)
MISSHA – Time Revolution Clear Toner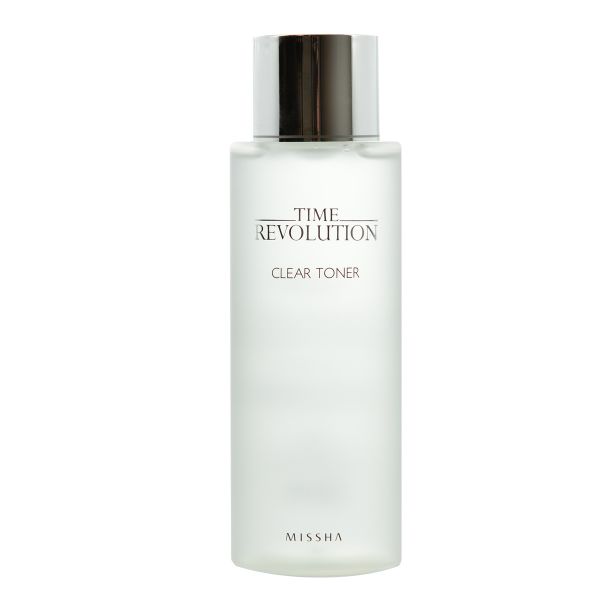 The MISSHA Time Revolution Clear Toner comes in 2nd. This toner uses fermented yeast extract, which helps the skin stay clean and clear. The fermented yeast helps exfoliate the skin while increasing the skin cell turnover rate. Don't worry, it does not have any strange smell. It is also rich in AHA and BHA, which help eliminate dead skin cells. It is not heavily scented and does not leave your skin tight and dry. I recommend adding this with the Time Revolution First Treatment Essence.  
Price:  33,000 won ($28)
Klairs – Supple Preparation Facial Toner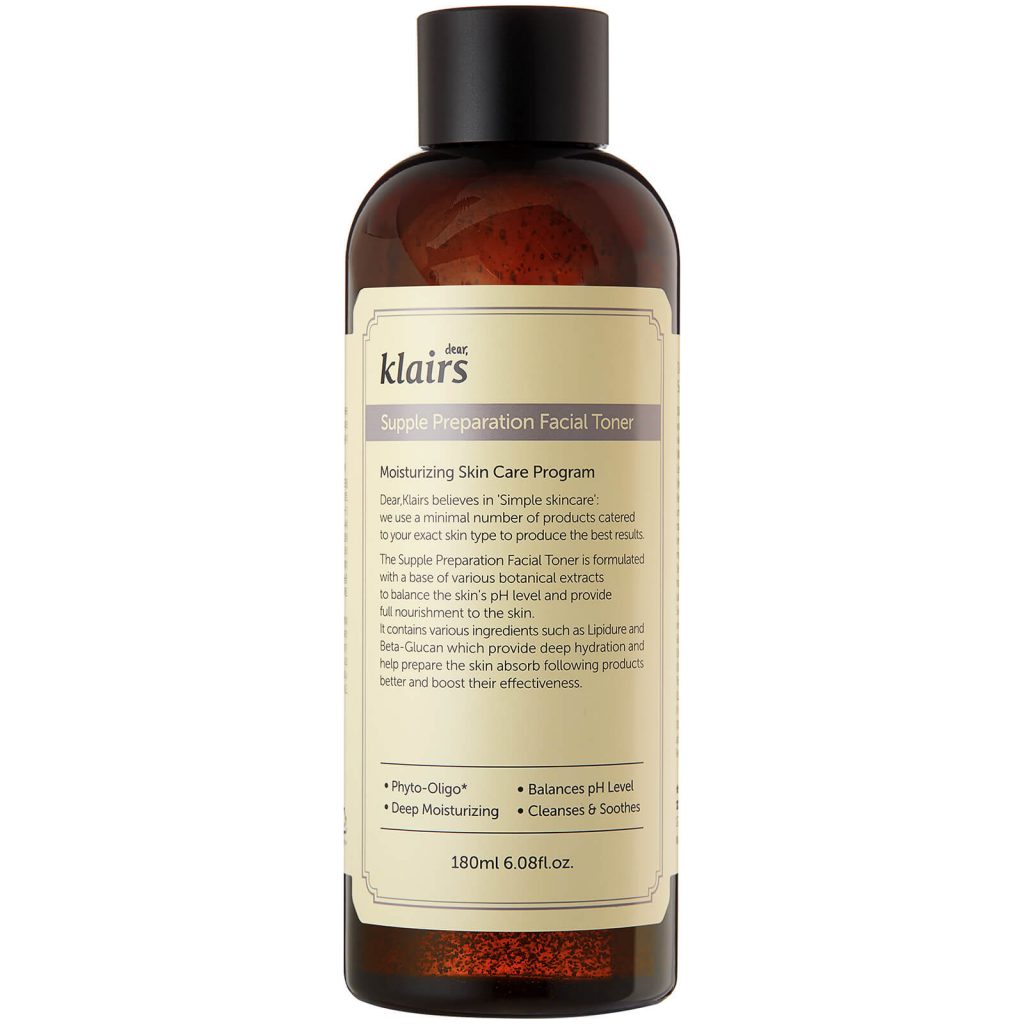 Klairs Supple Preparation Facial Toner is very gentle on the skin. Furthermore, this refreshing vegan toner does a great job of removing dirt and sebum from your skin. It also helps restore pH balance and adds deep hydration. This toner will help with acne and help hydrate your large pores. You can use it daily, but it works best by adding vitamin C. It will leave your skin smooth and ready for serums, ampoules, and moisturizers. The toner itself is thick but gets the job done. A nice tip is to use it while your face is wet, so I highly recommend using it after a nice shower. 
Price:  20,000 won ($17)
Acwell – Licorice pH Balancing Cleansing Toner
This is one of those toners that you will love or hate. The Acwell Licorice pH Balancing Cleansing Toner is one of my favorites. Those that love licorice will love this product. It is a 10% licorice extract and water. It does a great job of brightening your skin and is also great for removing makeup. Therefore it is not only a toner but also works as a makeup remover and cleansing water. It has a pH level of 5.5, which helps with pigmentation. Grace Atwood highly recommends it from The Stripe! However, those who dislike Licorice's smell should try another K-beauty toner instead. 
Price:  33,000 won ($28)
Those that have ache problems know the brand, Dr. Oracle. They have their toner called A-Thera Toner. This toner uses bamboo extract, which adds a lot of moisture to your skin. It also contains green tea extract, protecting your skin from pollution. As I mentioned above, I am a huge fan of green tea. The toner is great for removing excess sebum and clearing up skin faster. It is also great at removing makeup residue and for those with acne problems. It is light, has a fresh scent, and balances out the skin.  
Price:  38,000 won ($32)
BANILA CO – Dear Hydration Toner
BANILA CO Dear Hydration Toner does a great job of moisturizing your skin. This is one of the top K-beauty toners when it comes to hydration. It is a lightweight toner that soaks into the skin quickly. This toner uses mint and basil extracts which are great for skin exposed to bad pollution. Those living in South Korea understand how much damage bad air pollution can do to your skin. It also has bamboo and lotus flower extract to further help with hydration. I would recommend layer this with other toners with the scent you like. It is a bargain for the price, which might be why it has a very watery consistency and is very light.  
Price:  19,000 won ($16)
Etude House – Moistfull Collagen Facial Toner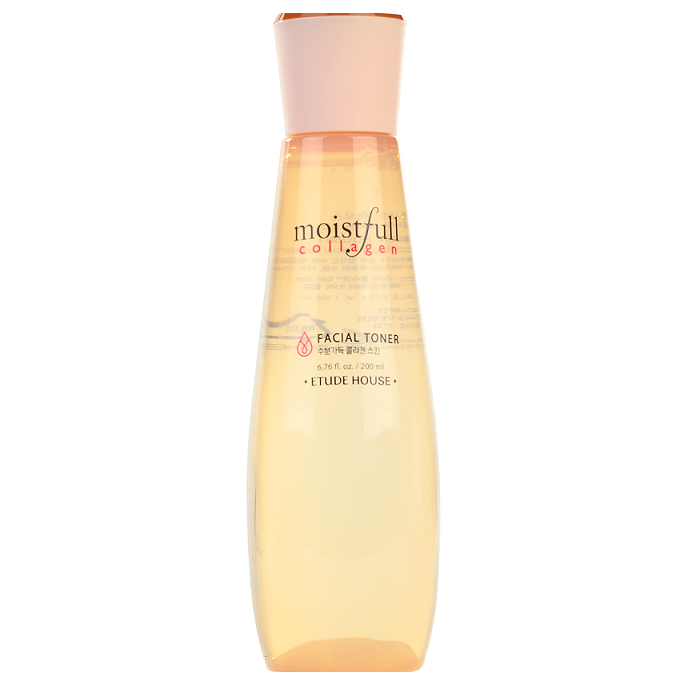 Collagen is big in Korea, and Etude House came out with the Mositfull Collagen Facial Toner. This toner is very moist and rich in texture. It has both collagen and Baobob water to help improve the complexion of your skin overall while at the same time providing moisture. It is heavier than other traditional toners and could be considered an essence. However, it does get absorbed by the sick quickly and doesn't affect your makeup or other serums. Why apply this toner? Tap it on your face rather than rubbing it. It might feel sticky at first, but that will quickly go away.  
Price:  18,000 won ($15)
Benton – Aloe BHA Skin Toner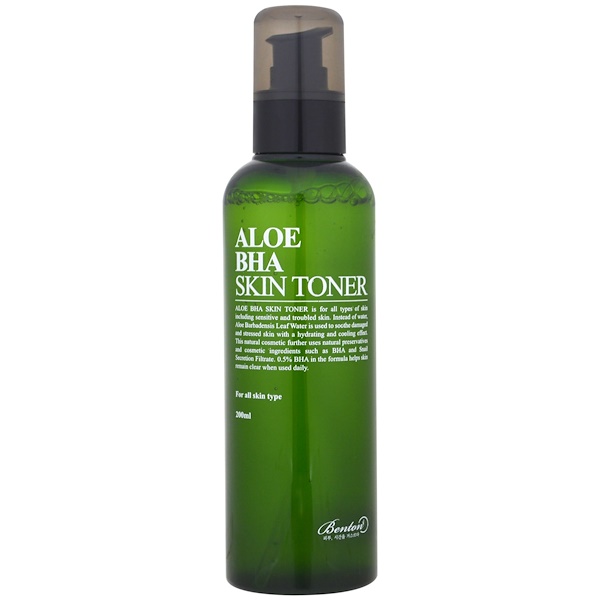 Benton Aloe BHA Skin Toner is the perfect toner for those who are aloe vera fans. For those that like aloe, this toner is the one for you. It has aloe and salicylic acid, which help hydrate the skin. Those that have oily skin would like this toner. One pump of this product will cover your entire face and neck. This is also great for men as well as the packaging is unisex. It is great for everyday use. However, it is not as effective as the other toners regarding fighting and preventing breakouts. It is not higher on this list because I am not a huge fan of Aloe Vera. Those who like using Aloe Vera products should try the Benton Aloe. 
Price:  22,000 won ($19)
HONORABLE MENTIONS
BOTANIC FARM – Avocado Honey Rich Toner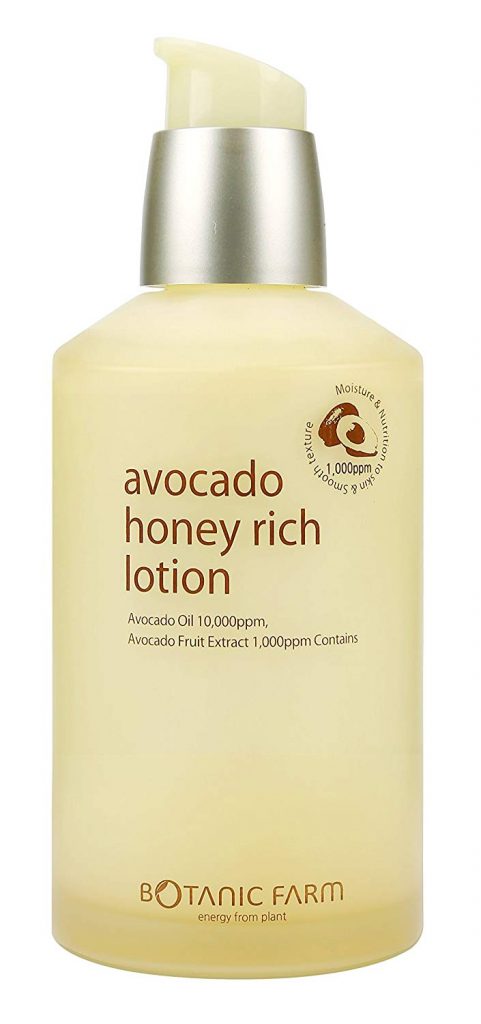 BOTANIC FARM Avocado Honey Rich Toner is the right toner for those that like thicker toners. Many might not be fans of avocado, but avocado extract gives the skin omegas and moisture. It also contains honey extract, which works as a skin-soothing antibacterial and anti-inflammatory to heal damaged skin. It has a very fruity/tropical scent. The product itself is very thick, which some might not like. However, it absorbs quickly and does not leave any sticky residue. Those that have oily skin might want to try another toner. However, it is perfect for dry skin and is great for the winter months. 
Price:  22,000 won ($19)HONORABLE MENTION
Isntree – Green Tea Fresh Toner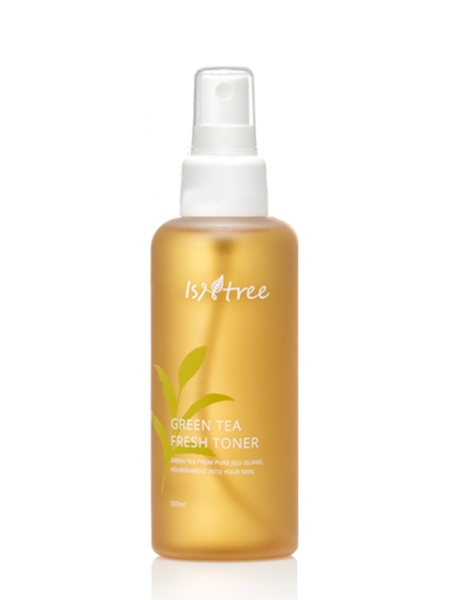 Rounding out the list of the top K-Beauty toners is the Isntree Green Tea Fresh Toner. This is one of the best K-Beauty toners for oily skin. It uses natural EWG green-grade ingredients to help nourish the skin. It has Anit Sebum P(HD) to help control excess oil and 80% green tea extract from Jeju Island to bring a natural balance to the skin. You can use this product daily and should notice a difference in your oily skin in 2 weeks. It has no fragrance and is light, and absorbs quickly.  
Price:  23,000 won ($20)