The 10-Step Skincare Routine is well known to the Korean Beauty Community. But if you're new to K-Beauty, terms like 'serum', 'exfoliator', or 'hyaluronic acid' can be overwhelming. That is why we have prepared a guide about the essentials of K-Beauty in our series about the TOP10 K-Beauty products of 2023. The second in the series is K-Beauty Makeup Removers (Water Cleansers).
There is a reason why Korean beauty standards are so strict. Many K-Beauty products expect their customers to use the double cleanse method, which calls for oil- and water-based cleansers. However, there are many types of water-based cleansers to select from for those that do not know the K-Beauty 10-step routine. Water cleansers are used after you have used an oil cleanser. However, some use water-based cleansers to remove their makeup. There are many K-beauty makeup removers, such as cleansing oils, balms, makeup removal wipes, and water-based cleaners.
These water-based cleansers come in three forms:  cleansing waters, foam cleansers, and gel cleansers. Many will do a great job of removing light makeup from your face, but it is also great for getting rid of dirt and impurities. For those looking to remove makeup, check out our article on the top K-Beauty Makeup Removers – oil cleansers.
Innisfree – Sea Salt Cleansing Water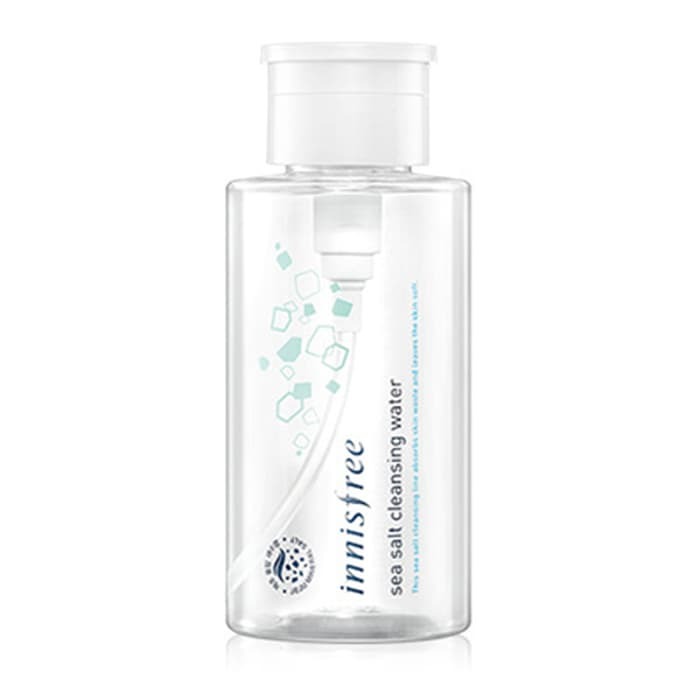 The Innisfree Sea Salt Cleansing Water is my top K-Beauty water-based makeup remover. Many might have very oily skin. This usually will lead to excess sebum or enlarged pores. This is why most use a makeup remover that uses sea salt or rice water, which leaves the skin clean and fresh. The product contains 40% sea salt extract that helps remove dead skin cells and dirt.
It has grains of salt that act as a scrub that refreshes your skin. Remember, since it has salts, it will take some time to dissolve, but it will feel great afterward. The salt comes from Jeju Island, known for its mineral-rich salts. However, it won't leave your skin feeling tight or dry after use. Moreover, it has a very natural/fresh smell. The price might be high, but it will be well worth it. 
Price:  27,000 won ($24)
MISSHA – Green Tea Makeup Remover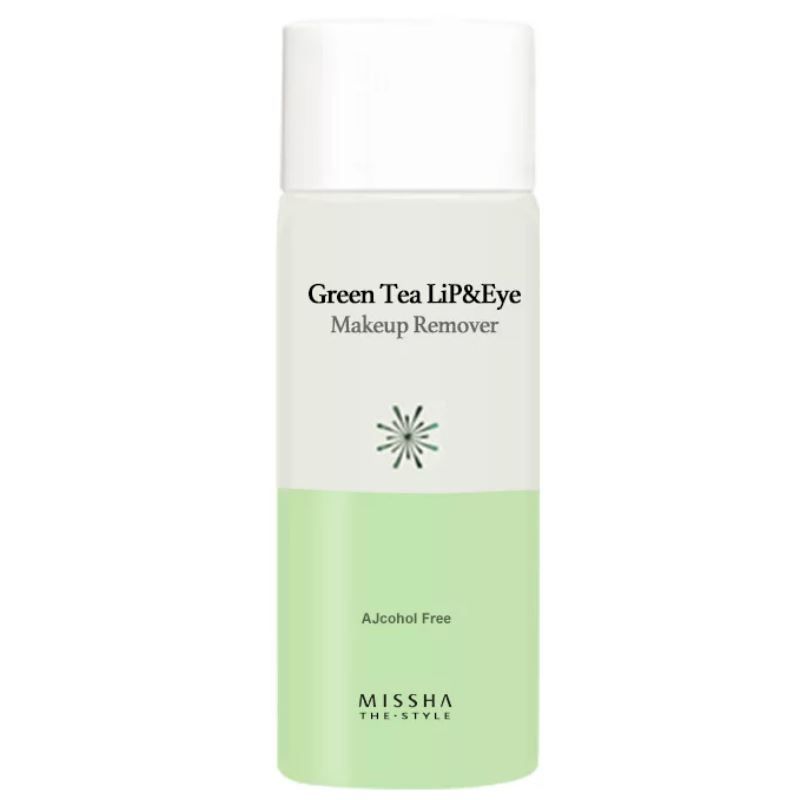 Many K-beauty cleaners use tea extracts, but pure green tea extracts work best for removing makeup. MISSHA's Green Tea Makeup Remover is gentle and great for removing eye makeup and lip colors. Green tea works so well because it has polyphenols that have been proven to slow down the aging process.
The product includes Portulaca oleracea extract, which has anti-inflammatory properties. Remember to let it soak on your face for at least a minute before you wipe it off. We recommend you shake the bottle, put some on a cotton pad, and wipe away the makeup. For those that use waterproof mascara, this remover will not work as well. For those huge fans of Green Tea, this might be a better option than the Innisfree Sea Salt cleanser. 
Price:  12,000 won ($10)
Mediheal – Intensive Pore Clean Cleansing Foam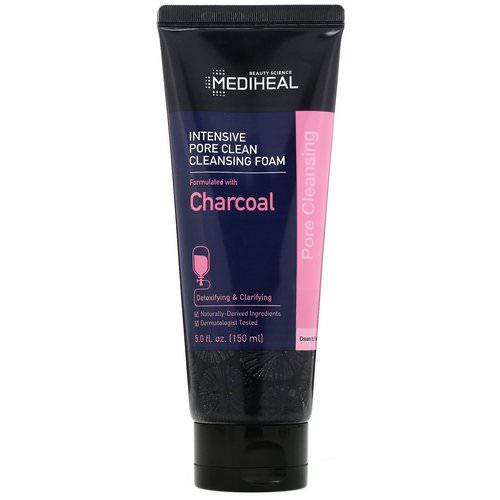 This water-based cleanser changes from cream to foam when applied with water. Remember to use a quarter size amount; you won't need much, as the more you lather, the more you will have to apply to the skin. It is excellent at cleaning deep pores and removing blackheads. Its main base is charcoal which helps extract the dirt and oil while at the same time leaving the skin as moisturized and smooth as possible.
The charcoal acts as a magnet and does a great job of soaking up the oils in the skin. Therefore it is also recommended for those who have acne issues. In addition to charcoal, it contains zinc and mushroom extract for soothing and detoxing the skin. It will leave your skin feeling very smooth and hydrated long after rinsing. 
Price: 12,000 won ($10)
The SAEM – Healing Tea Garden Green Tea Cleansing Water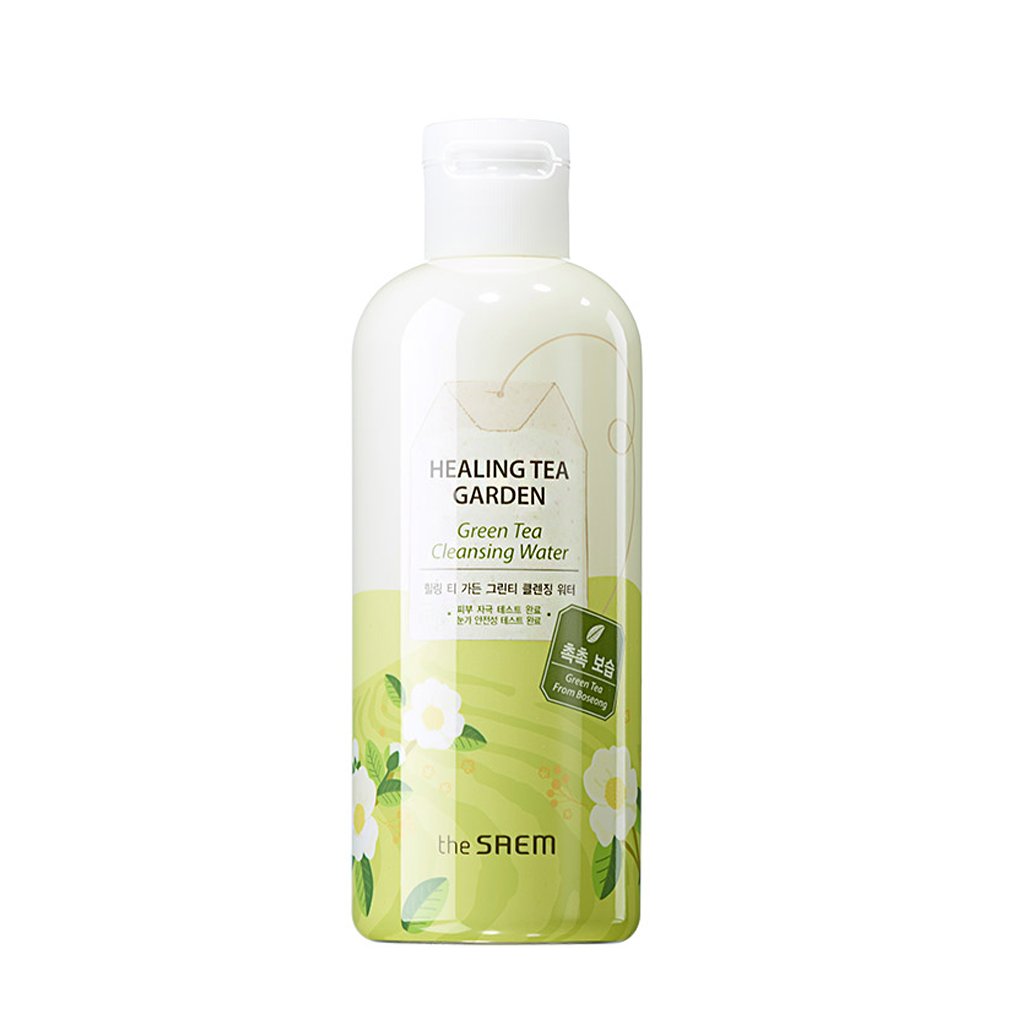 The SAEM Healing Tea Garden Green Tea Cleansing Water comes in third. Whether you have oily skin, dry skin, or fall somewhere in between, you can count on this makeup remover. This cleansing water contains Boseong green tea water and is great for removing makeup and taking out the waste deep inside pores. It leaves skin refreshed and moisturized.
The product contains white tea extract from Mt. Jirisan and is loaded with AHA elements to help remove dead skin cells for that glowing and bright look. It does not cause skin irritation, so it is great for sensitive skin. Other ingredients include Portulaca extract and Rosemary leaf extract to help moisturize the skin and Lavender extract to give your skin that healthy look. MISSHA's green tea cleanser might be more effective, but this offers a better overall fragrance. 
Price:  13,000 won ($11)
Sulwhasoo – Snowise EX Cleansing Foam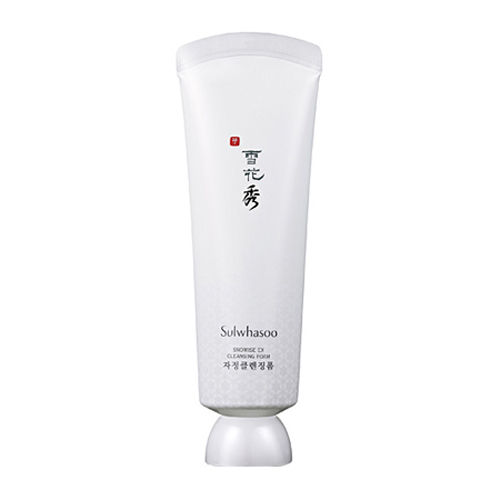 The most expensive cleanser on this list is the Sulwhasoo Snowrise EX Cleansing Foam. This cleanser is infused with white clay components to help clean your skin.  The texture is silky, creamy, and smooth. When you apply it, it will turn bubbly and easy to rinse off.
Sulwhasoo is relatively expensive compared to the others on this list, and the brand is considered one of the more luxury brands in Korea. This cleanser helps to make your skin more translucent and helps fade any scars. Thanks to its low pH, it can help keep acne at bay. It has an earthy pine forest smell and feels like you are having a luxurious bath for your face. 
Price:  40,000 won ($34) 
COSRX – Low pH Good Morning Gel Cleanser 
For a K-Beauty cleanser with a low pH like Sulwhasoo but at a lower price, go with COSRX – Low pH Good Morning Gel Cleanser. It smells like tea tree oil, but the scent is not strong and overpowering. As a gel cleanser, it is excellent for removing makeup from the face except around the eyes. This water-based makeup remover was legit-made for those with sensitive skin in mind. For those having trouble with regular foaming cleansers, a gel cleanser like this can help with irritation. I like foam and gel, so do what is right for your skin.
Price: 14,000 won ($12)
Etude House – Monster Micellar Cleansing Water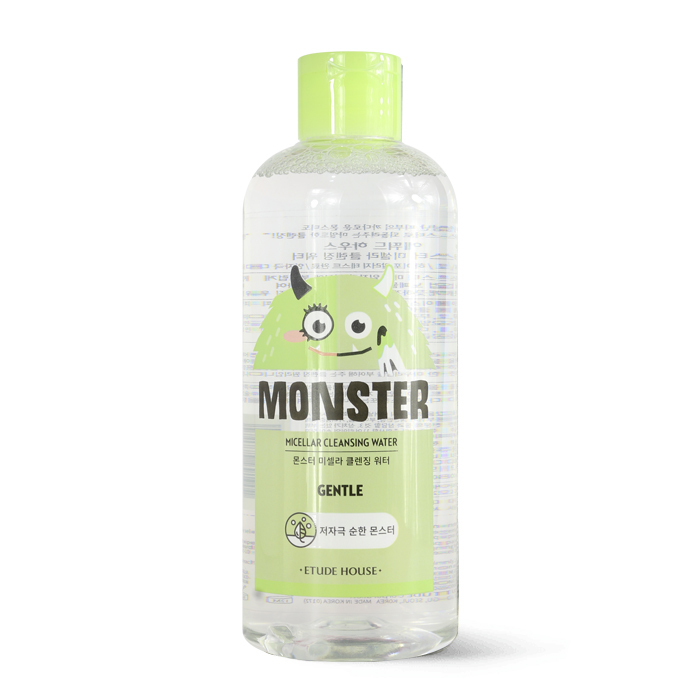 This cleansing water effectively cleans away face and eye makeup by selectively absorbing only makeup impurities upon contact. The Monster Micelle Particles in the base water effectively remove dirt and makeup while simultaneously leaving your skin feeling balanced. Micellar is a group of micelle particles formulated by lipophile and hydrophilic regions. These lipophile regions absorb makeup impurities, and hydrophilic areas remove dirt from your skin.
This product is free of oil, animal-derived ingredients, and synthetic fragrances. It has a balance of natural ingredients such as aloe, green tea, and bamboo extracts. These work together to soothe and moisturize your skin. I was not a massive fan of the smell, which is why it is not ranked higher. This water-based makeup remover can be used on dry or wet skin. 
Price:  15,000 won ($13)
Benton – Tea Tree Cleansing Water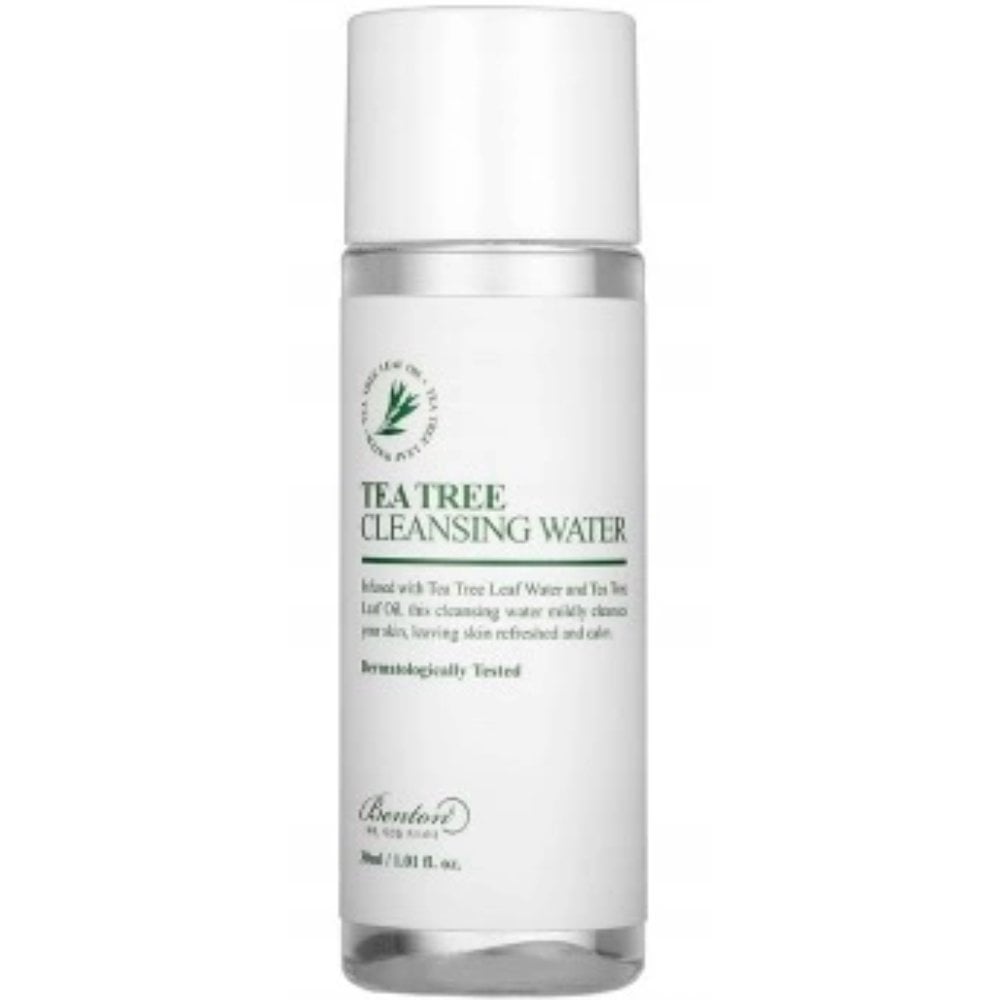 For those that like Tea Tree products, the Benton Tea Tree Cleansing Water would be great for you. This product is excellent for cleaning your skin and treating acne. Its main ingredient is tea tree oil which only has nine other ingredients. These ingredients in this makeup remover help keep your skin's moisture barrier strong rather than take away your natural oils. Those who dislike using hard acids or chemicals on their skin can use this product daily.
Think of this product as a more natural way of clearing and cleaning your skin. Ensure you are not allergic to tea tree oil, as many Koreans are allergic to tea tree oil. 
Price:  20,000 won ($17)
Nature Republic – Jeju Sparkling Cleansing Water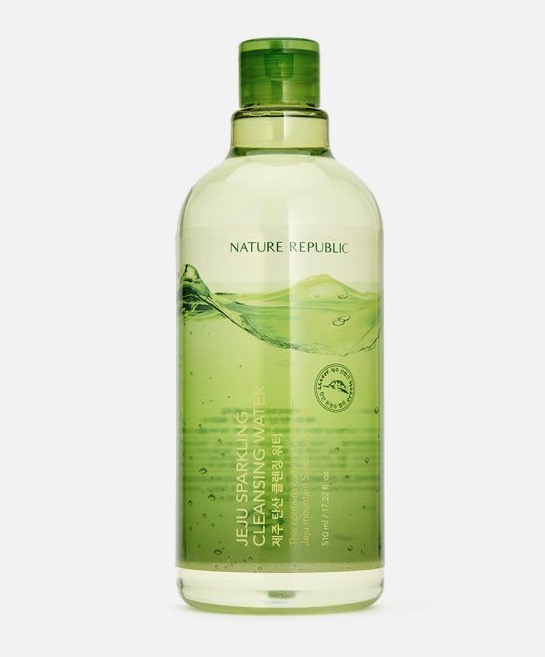 Nature Republic does not get the respect they deserve. They have one of most underrated K-beauty makeup removers around. The Jeju Sparkling Cleansing Water is a facial water cleanser and K-beauty makeup remover that uses sparkling water for instant hydration and deep cleansing. Therefore, this product cleans and moisturizes at the same time. It has a delightful smell (floral) and leaves your skin feeling soft. The sparkling water comes from the Sanbang Springs from Jeju Mountain. The water contains Centella, Asiatica, which helps plump the skin, and ceramide, which protects the skin's barrier. 
Price:  26,000 won ($22)
The Face Shop – Rice Water Bright Rice Cleansing Water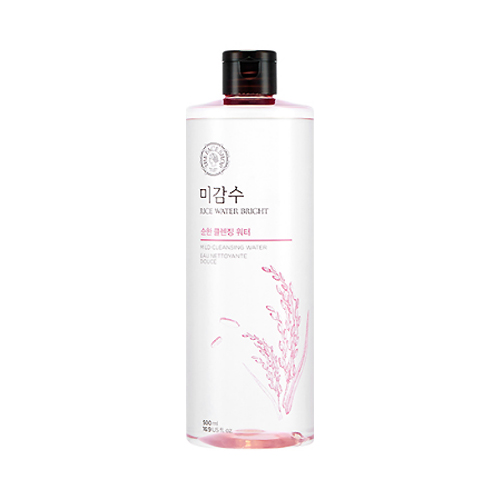 The Face Shop offers Rice Water-based cleansing water. This is one of the few K-Beauty makeup removers that use rice water, which helps with brightening and calming irritated skin. In addition to rice water, it contains moringa oil and soapwort, which further helps with hydration purification and helps detox your skin. For those that have very oily skin, rice water or sea salt usually works best at removing makeup. It has a delightful smell and will last a long time. I recommend using only one pump of the product per cleanse. It is not as effective as the other cleansers because it is rice water-based, but those that do not apply heavy makeup should not have any issues. 
Price:  22,000 won ($19)
HONORABLE MENTION
Dr. Jart – Dermaclear Micro Water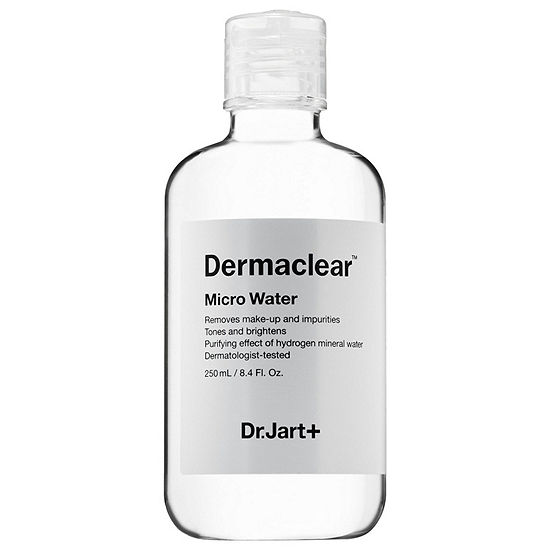 Out of the K-Beauty Makeup Removers on this list, this product is slightly acidic to complement the skin's pH levels to avoid skin irritation. Therefore make sure you know your pH level, or else this product might sting. It is an all-in-one cleansing water formulated with 85% active hydrogen mineral water. In addition, it contains a derma toning complex for toning and brightening benefits. You can use this as a toner and even a face wash. Dr.Jart+ has gotten a lot of traction in 2022 and should have a massive 2023 for K-Beauty products. 
Price:  22,000 won ($19)