Blimey is a Korean Youtube channel that covers Malaysian culture and was started by three close friends (Jade, Yerim, and Dasol) from Korea University. Jade wanted to enter into broadcasting to become a producer. However, by mid-2016, she noticed a shift in the broadcasting industry. She saw that Youtube allowed for a great outlet to produce the kind of content she wanted. She is not alone; in Korea, more and more content creators have started to join Youtube. Now in 2023, being a Youtuber or a social media influencer in Korea is a desired career choice. You are starting to hear more people say they want to be a Korean YouTuber and create their content!
Youtube alone has a reach of over 5 billion views a day. As the years go on, Youtube's user base keeps going up while traditional T.V. views go down. Some of the more popular channels on Youtube are gaming, tutorials, comedy shorts/sketches, and lifestyle vlogs. 

Largest YouTube Channel Targeting the Malaysian Market
Blimey is the largest YouTube channel that targets the Malaysian market. It is more of a lifestyle vlog, as most of their videos showcase their experience exploring Malaysian culture and products. Some of their videos feature travel in Malaysian cities like Kuala Lumpur as they share cultural differences between Malaysia and Korea. Therefore, most of their content is about Malaysia.
So how did 3 Korean Youtubers become the #1 source of Malaysian cultural content on Youtube? The three looked at the channel for the first five months as more of a hobby. Therefore at first, their channel didn't have a focus. Then one day, one of their friends brought back a snack from Malaysia, and they created a snack review video. The video took off immediately. Currently, they have over 816,000 subscribers on Youtube and positioned themselves as the perfect gateway for Korean companies to enter the Malaysian market. In addition, they are a part of the KUBS startup accelerator program at Korea University.
Blimey has also partnered with parties from both Malaysia and South Korea. They work with Korean public organizations to introduce Korean products or tourist destinations to Malaysia. Moreover, they are supported by the Malaysian Tourism Administration in recognition of promoting Malaysian culture. They have collaborated with entertainment companies to introduce various artists to the Malaysian market.
Showcasing Malaysian Talent in Korea
One of Blimey's most successful collaborations was bringing Malaysian pop singer Sarah Suhairi to South Korea. She was trending on social media in late 2019 when Blimey invited her to perform at Jagachi Festival in Busan. She sang a dangdut song called Senggol Sengolan, Cubit Cubitan, which was made popular by Mas Idayu. That video alone has over 4 million views thanks to going viral on Twitter. Sarah Suhairi gathered a strong Korean following after she performed her rendition of Blackpink's Ddu-Ddu Ddu-Ddu at Big Stage in 2018.
The Potential of the Malaysian Market
From watching Blimey, you can tell Malaysia has a lot of potential for businesses looking to expand outside Korea. According to the World Bank's Global Doing Business Report for 2018, Malaysia is in the top 25 countries that are easy to do business in. The Malaysian government set up an initiative called the Multimedia Super Corridor (MSC), which creates a favorable environment for multimedia companies that want to set up a business in Malaysia. Licensing or incorporating a business in Malaysia is easy and can be very profitable. Furthermore, they have a very open, liberal, and multi-racial/religious culture. Therefore Malaysia is a very safe place to conduct business.
Malaysia is a great starting point for Korean startups looking to enter Southeast Asia. Today many multinational corporations are choosing Malaysia as a hub to base their operations in the Southeast Asian market. Over 31.6 million people are living in Malaysia. Kuala Lumpur (the capital of Malaysia) alone has over 1.8 million people. Access to the internet continues to grow every year. Therefore the country is a great market to target for technology-based companies.
Learn Everything About Malaysian Culture with Blimey
Jade, Yerim, and Dasol do a great job of covering many aspects of Malaysian culture, from music to food. Malaysian people are very friendly and welcoming. Therefore Blimey has no issues filming inside restaurants and shops in Malaysia. Some of my favorite videos on the channel are their cooking tutorials on some of the popular dishes in Malaysia. The Kangkung Sambal Belacan, a spicy stir-fry vegetable dish, looks delicious.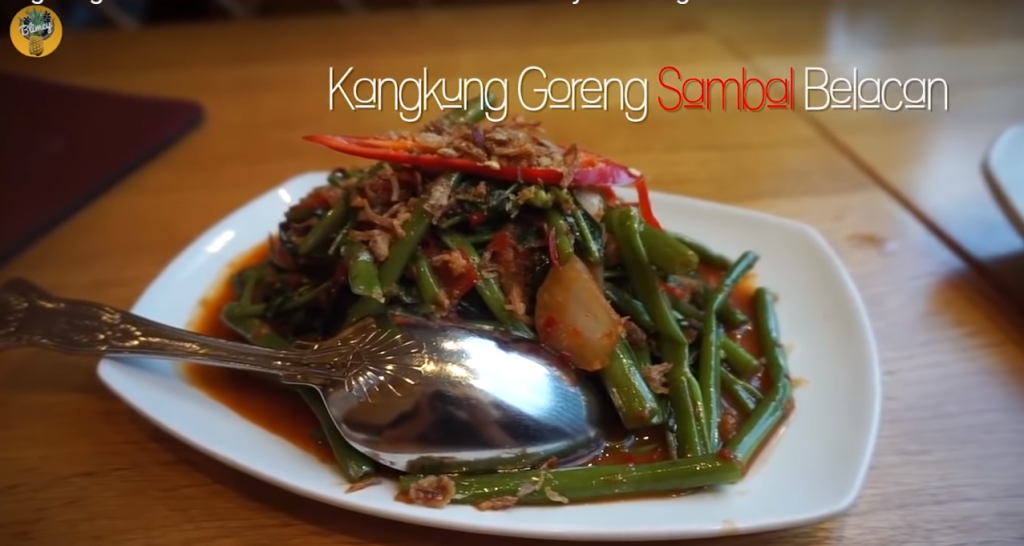 The three travel to Malaysia every 2-3 months to gather content and visit interesting restaurants and shops. They average about two weekly uploads and have over 300 videos on their Youtube channel. Therefore the channel is a great one-stop-shop for learning everything about Malaysian culture.
Why Korean Companies Should Work with Blimey
Blimey does all the planning, shooting, and editing of their content themselves. They pay close attention to what their viewers want to watch, whether it be what kind of Malaysian food or a particular music video. Companies started to contact Blimey for business opportunities once Blimey passed 100,000 subscribers. For those looking to become Youtubers, the 100,000 mark is a good target if you want to turn your passion into a business. After four years, Blimey has over a million combined followers on social media (Youtube, Facebook page, Instagram).
What separates Blimey from most Korean Youtubers is that their comments are vastly positive, and their videos have a 98.7% positive approval rating. Most of their viewers are from Malaysia, which shows that Malaysian culture is very warm and friendly. Over 12 million people in Malaysia use Youtube. Therefore mobile advertising is increasing in Malaysia, especially video and social media advertising. Therefore, with Blimey's help, entering the Malaysian market could be an easy transition for many Korean companies. The Blimey community is very passionate and loyal because the team spends a lot of time bonding with its community members. It will only be a matter of time before the channel hits its goal of 1 million subscribers.
The Future of Blimey
On its road to 1 million subscribers, Blimey has other plans to grow its business. They will start to sell their Blimey merchandise this year! In addition, they are now focused on creating their animated characters. Blimey has already started developing its animated characters and will launch them soon. The characters will be based on each of the creators of Blimey (Jade, Dasol, and Yerim), and each member will participate in creating their characters. These characters will be not only merchandise but also digital downloadable characters that can be used for stickers and emojis. Wait for their announcement of their animated characters soon on their Youtube channel.
They will continue to work with Korean companies looking to expand into the Malaysian market. Their help with content creation is perfect for companies unsure about Malaysian consumers. Blimey will meet with the companies to develop creative and innovative content that will showcase their brand in a fun and entertaining way. Check out their branded content with Ginseng on their channel for those curious to learn more!
Blimey, is an Inspiration for Future Korean Youtubers!
Blimey has been able to turn their passion into profit. They give hope to millions of young Koreans who want to follow their dream. However, being a Youtube takes a lot of hard work and talent. Furthermore, while online careers are booming, the popularity and presence of new social media platforms are constantly evolving. Therefore young people need to keep their options open and have a fallback plan when setting their goals. Blimey is positioning itself as the gateway for companies to enter the Malaysian market, not just a Youtube channel. However, their Youtube channel has allowed them to become that gateway. Therefore, creating interesting content, being expressive, and building an online following are always good fundamental bases and can lead to many other business opportunities.
For Business contact:  cozytimestv@gmail.com