Since BTS's debut in 2013, they have grown in popularity and are constantly creating music that fans all over the world want to listen to. They have grown a loyal following through their music, performance, social media, and fans. BTS has broken more records than we can count and continue to break records even today. There is also a lot of high-quality BTS merchandise out there from clothing to accessories. Therefore it was very difficult to narrow it down to the top 10. Those interested in purchasing any of the BTS merchandise are listed below.
The top BTS merch for 2021 is the new edition of its hit album "BE". The new edition titled the "Essential Edition" dropped on Feb. 19. BTS initially released the "Deluxe Version" of "BE" in November. The new edition is a way for BTS to thank their fans for the historic milestones the group has achieved, such as topping the Billboard Hot 100 and getting nominated for the upcoming Grammy Awards. The Essential Edition will carry the eight tracks on the original edition — such as Life Goes On, Blue & Grey, Stay, and pre-released hit Dynamite.
"BE," which carries tracks that reflect the band's thoughts on the ongoing pandemic, is an album in which the members played active behind-the-scene roles during production. For example, Jimin took part as the music project manager, while V supervised the overall visuals of the album. In addition, Jungkook directed the teasers and music videos for the lead track. When you buy the album it is highly recommended you do not open it but rather keep it as a collectible.
2nd on our list of the best BTS merchandise for 2021 is the BTS Army Bomb Pouch School Bag. It is for both men and women and best of all it comes with your favorite member's name on it.  It has multiple key chains so you can add on additional merch when going to your next Kpop concert. You can pretty much fit everything in this bag which is why it is a must-have for any BTS fan. It is big enough to fit your phone, camera, lightstick, food, drinks, and more. In addition, it is the perfect gift for those looking for a great back-to-school gift.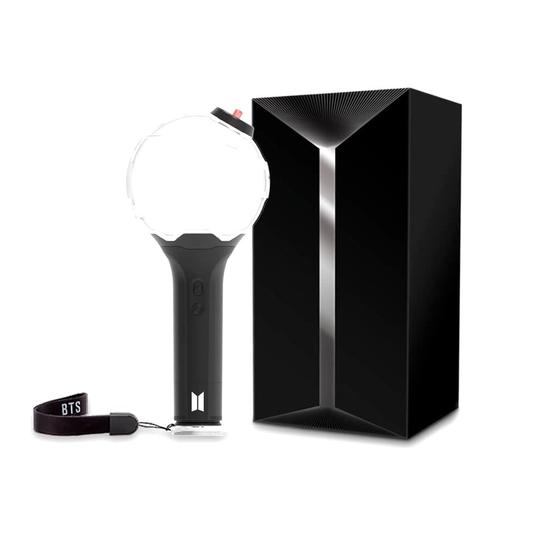 Every BTS fan has to have a BTS Lightstick. Many Army BOMBS are sold out so it is hard to get one. However, if you can find an official BTS Lightstick you will be able to hook it up to the app. In addition, it will come with additional material such as photo cards. Many think you have to use them but honestly, they are great just having it on a stand for display. These lightsticks are constantly being updated so many BTS fans eagerly wait for the next update. In addition, if you ever go to a BTS concert it is actually pretty impressive when tens of thousands of ARMY fans turn on their lightsticks at night.
The winter memories 2021 BTS WINTER PACKAGE has been released! This is the second WINTER PACKAGE of BTS. The top item in the package is a fully recorded DVD from BTS members which is over 100 minutes long! I won't spoil the material that is on there but what I can tell you is that you will get an even better understanding of each individual member. There is also a 204-page photo book that is filled with photographs of winter sensibilities. The pouch is also great to use as it is a 13-inch pouch that can not only be decorated but includes a cute snowman drawn by the members, as well as other photos and cards. Even the mini photo box has a wide variety of attractive set contents!
We are not huge fans of phone cases in general but to be honest a lot of the BTS phone cases are pretty cool. Their latest in 2021 for Huawei is by far their best to date. It showcases all the members and fits perfectly on the latest Huawei smartphones.
BTS Color Changing KPOP NIGHTLIGHT STAND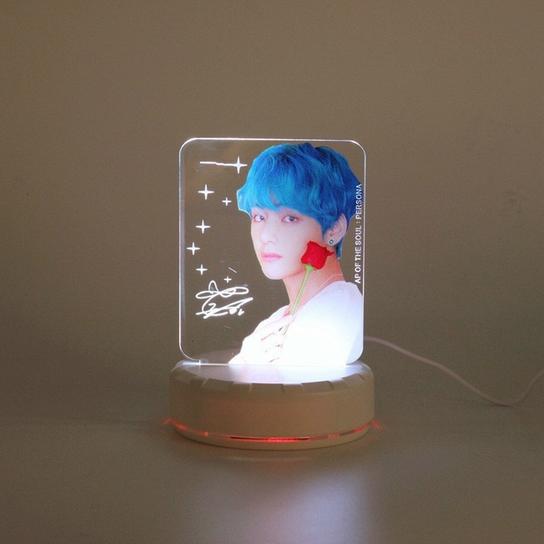 This color-changing KPOP BTS LED nightlight stand is the perfect gift for those that want to have BTS near them right before they go to sleep. It is actually a lot brighter than you would think. The only issue is that it can easily get damaged or scratched so just put it near your bed and plug it in and don't touch it! When lit up in the dark it looks absolutely amazing.
BTS ARMY DNA EARRINGS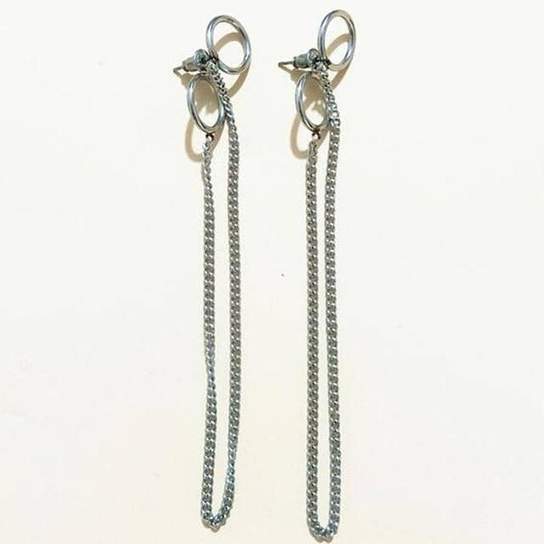 Every single BTS fan should have a DNA earring in their collection. It was one of the most popular jewelry accessories in Kpop for 2021.
BTS CUTE FUNNY T-SHIRTS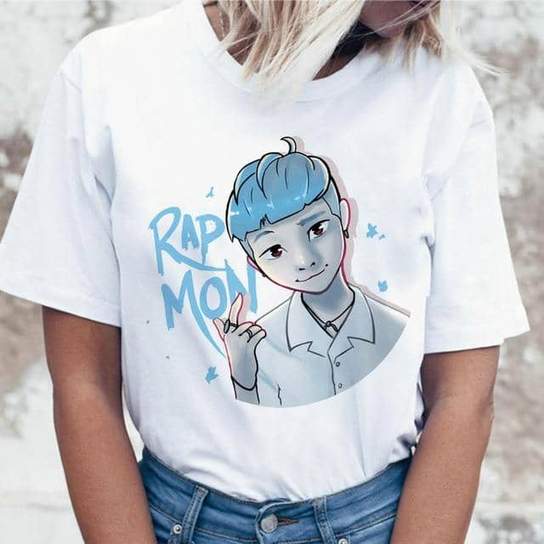 If you are going to buy a BTS T-shirt we would recommend buying one of the many funny anime-style BTS T-shirts. You can see the whole collection at Kpopshop.com.
BTS LEAF EARRING CHAIN STUD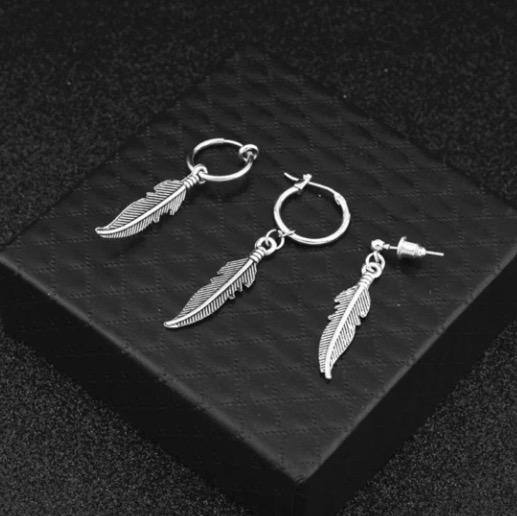 One of our personal favorite BTS Merchandise for 2020 is this leaf earring often seen worn by V.
BTS HIP HOP STREETWEAR HOODIES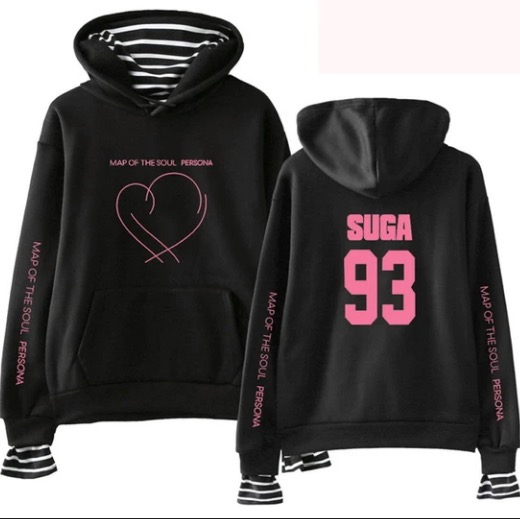 The collection of BTS sweaters and hoodies are vast. However, some of our favorites are SUGA and RMs Hip Hop style hoodies which show where they've come from.
HONORABLE MENTIONS
BTS ARMY NECKLACE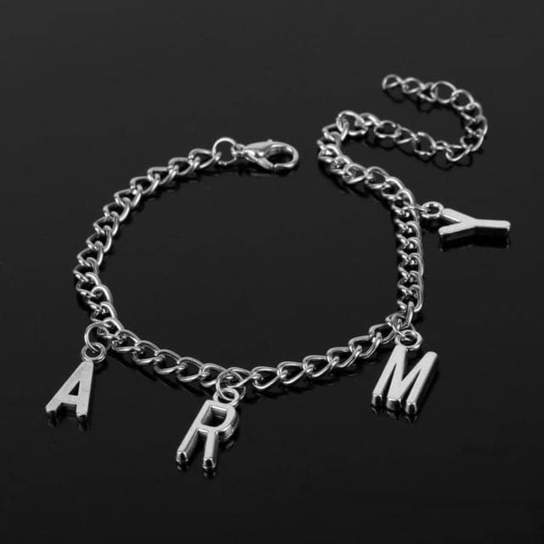 The design of the ARMY Necklace is awesome. However many are not huge fans of wearing heavy necklaces. However, this would be the perfect gift for Army fans as it showcase's true fandom. On certain days you can just take off the A and the Y and rock R M.
BTS SILVER RINGS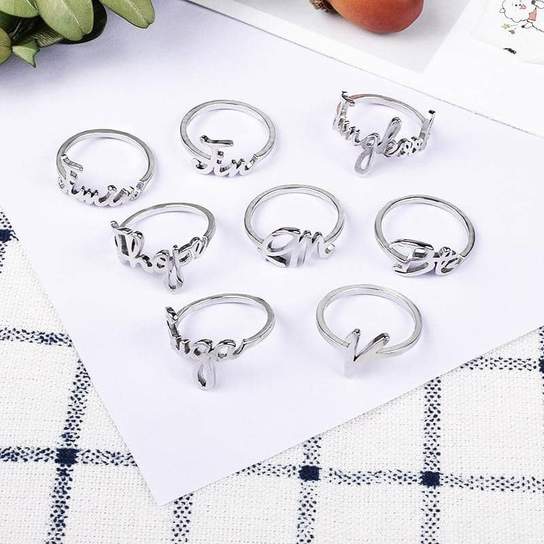 BTS Fans might get their favorite member but we recommend getting the whole group. It is made of silver and we recommend wearing one for each day of the week!