Who are the richest K-pop Idols with the highest net worth? Only a handful of K-pop singers end up becoming iconic. There are many stories of struggling K-pop trainees that end up never joining a group or releasing an album. However, to become one of the richest Kpop idols means they need to have the potential to make lots of money. K-pop entertainment companies are making a lot of money and have started to go public. Most of the richest Kpop Idols have also started to invest their money as well as expand out of the music industry and into the entertainment industry. 
Here are the richest Kpop Idols with the highest net worth. We take into account the money earned through their music, investments, and outside income through endorsements, TV appearances, Social Media Marketing, and films.  The Net Worth Estimates are just that, estimates. It is impossible to truly answer the question…How much money do Kpop Idols make? We took into account five factors when creating the list.
Salary from their Entertainment Companies
Endorsements
Investments (Businesses/Real Estate)
Assets
Influence (Social Media)
In addition, we would like to thank all the Kpop fans for sending in vital information to SEOULSPACE and SEOULZ in order to keep this ranking up to date as much as possible. Please send us links so we can continue to provide the most up-to-date information. Now without further delay…here are the top 30 richest kpop stars. 
JYP (Jin Young Park) – Richest Kpop Idols (Male)
JYP is by far the richest Kpop Idols of all time. He had a successful Kpop career during the mid-90s as a singer and songwriter, but his wealth didn't fully take off until he started his own Kpop entertainment company JYP Entertainment. He is the head of JYP Entertainment and is the richest talent agency owner in terms of stock value (17.8% share). His JYP stock alone is worth $169 million! He established the Kpop entertainment company back in 1997. Now it is not only a record label but also a talent agency, production company, and event management company. In addition, JYP Entertainment has various subsidiary ventures and divisions around the world. In 2006, JYP Entertainment hit it big with the success of their first girl group, Wonder Girls. Then in 2008, they created two successful Kpop boy groups, 2PM and 2AM.  JYP continues to produce songs to this day. In 2020, Park released a new single, "When We Disco," with Sunmi.
JYP Estimated Net Worth: $250 Million+
Kim Jaejoong
Kim Jaejoong is #2 on this list of the richest Kpop Idols. He is a singer, songwriter, actor, director, designer, and businessman. He was a member of the Kpop group JYJ and TVXQ. However, he also had a strong career as an actor in Korean dramas. These dramas include Triangle, Protect the Boss, Dr. Jin, and Manhole, to name a few. He also started in Korean films such as Jackal is Coming and Heaven's Postman.  
Richest K-Pop Idols for Real Estate
Kim Jaejoong bought an apartment in 2012 that is now worth close to $3 million. It is a 3,200-square-foot penthouse apartment located in Samsung-dong. Two years later, he bought the 7-story J-Line Building located in Seocho-dong for $7 million. He also owns a coffee shop called Cafe J-Holic in Myeondong and another one called Coffee Cojjee in Samsung-dong. In addition, he owns a bar in Gangnam called Holic-J and a Japanese restaurant in Gangnam called Bum Story. Jaejoong recently opened a new branch of KAVE Cafe in Osaka, Japan. In addition, he runs the KAVE MALL in Shibuya, Japan He is known for having luxury cars such as the Bentley Continental, Lamborghini Murcielago LP-640, Mitsuoka Himiko, Audi R8, 2 Mercedes Benz, Porsche, Ferrari 458, and a Rolls-Royce Wraith.   In 2015, Jaejoong started his own fashion company, and he designs his own brand, which he sells at his luxury clothing store in Cheongdam. 
Kim Jaejoong estimated net worth: $70 Million
PSY (Park-Jae-sang) 
PSY is a Koren rapper, singer, songwriter, actor, and record producer. The world knows him for his global hit single Gangnam Style. PSY comes from a rich family, with his father being the executive chairman of DI Corporation and his mother owning many restaurants around Gangnam. He started his music career in the early 2000s. However, it was in 2010, when he got signed by YG Entertainment, that he started to take off. In 2012 alone, he was able to make over $28 million thanks to his hit single.  
Gangnam Style Blows Up the Internet – Youtube's Richest KPop Idols
Gangnam Style was at one point the most viewed video on YouTube and him a global star. It is estimated that Gangnam style generated $20 million from YouTube and streaming services. He also was able to get over 1 million followers on Instagram, and he was able to charge around $2,000 per post. PSY also owns a condo in Westwood that is estimated to be worth $1.5 million. Since breaking into the U.S. market, he has worked with American musicians such as Will.i.am, Snoop Dog, and Black Eyed Peas, just to name a few.  
These days he is very active in being a producer, but he still does concert tours around the world. He was able to make $300,000 for a single concert in Malaysia. Famous record executive Scooter Braun, the manager for Justin Bieber, is also the manager for PSY. He is also a film star and a television star in Korea. PSY has done endorsements for brands like Sonic Drive-in, Wonderful Pistachios, Haute Couture, and local Korean brands like Shin Ramin and Soju brand Chamisul just to name a few. He also is involved with non-profit organizations such as World Vision and Rotary International.  
PSY estimated Net Worth:  $65 Million
G-Dragon (Kwon Ji-Yong) – Richest Kpop Idols (Big Bang)
G-Dragon is a rapper, songwriter, producer, model, and fashion trendsetter. He is a member of Big Bang and has written and composed many of their hit songs, such as Haru Haru. In all, G-Dragon has over 180 songs copyrighted under his name. Seungri said in an article that his income from several businesses is minuscule compared to G-Dragon, who makes $700,000 a year just on songwriting royalties. G-Dragon also went on to release his own solo album called Heartbreaker. He even collaborated with T.O.P. to release the album GD & TOP. His music revenue mainly comes from his copyrights, Spotify, and YouTube advertisement revenue. He also produces and writes music for himself and other artists, which adds to his income. 
G-Dragon Becoming a Fashion Icon in Korea
G-Dragon has broken into the fashion industry and has been shaping the fashion trends in Korea for the last few years. He has his own fashion brand (Peaceminusone) and jewelry lines and is the brand ambassador/model for Chanel. He is one of the highest-paid K-pop stars in Korea. His endorsement deals are an average of around $2 million. He has endorsed companies like Nike, Hyundai, Airbnb, and many European and Asian fashion brands.
He collaborated with Nike to create Peaceminusone PARANOISE shoes that retail for $200. In addition, he has made a lot of money from his investments in cafes (Untitled 2017), restaurants, hotels, and apartments in Korea. In 2013, he purchased a 2,500-square-foot apartment in the Galleria Foret complex for $3 million.
He also owns the March Rabbit complex in Cheongdam, which is estimated to be worth over $9 million. G-Dragon is one of the few holders of the Black Honda Card. This is a credit card in Korea that only the top 0.05% can use. To hold this card, you will need to be exclusively invited to become a cardholder. He is also very active on Instagram and has over 18.4 million followers.
The 1st K-pop Star to get a Chinese Ad Deal since the THAAD fallout.
G-Dragon became the first Kpop star to sign a corporate endorsement deal with a Chinese company following Beijing's virtual ban on "Hallyu." The ban was placed in 2016, and this deal marks the first deal a Kpop star has had with a Chinese company. G-Dragon signed a deal with Chinese bottled water giant Nongfu Spring Co., and he will be featured in promotional material for the company's new tea drink brand, Chapai.
G-Dragon estimated Net Worth: $60 Million
Rain (Jung Ji Hoon) 
Rain is a singer, songwriter, dancer, music producer, and actor. His first success came in 2002 when he released his first solo album and appeared on a Korean show. His career has taken off ever since then, and he has gone on to do a total of 7 albums. He has done major world tours and has starred in Korean and American films (Ninja Assassin). In 2015, Rain set up his own company called RAIN COMPANY. 
"There are many idols who, no matter how successful they become, end up burned out. That's why I'm trying to find kids who will battle themselves and work hard, but there really aren't many," said Rain, CEO of Rain Company. 
Marriage to Kim Tae Hee – Richest KPop Idols (Couple)
Rain married Kim Tae Hee, who is one of the top female actresses in Korea. They now own a building called Rain Avenue in Cheongdam worth $42 million. He is using the building as his entertainment company office. Their home is valued at $5 million. They are considered the richest celebrity couple in Korea. 
Rain estimated Net Worth:  $60 Million
Choi Siwon
An argument could be made that Siwon will end up being #1 when it is all said and done as he is in line to inherit a fortune from his parents. Siwon is a singer, model, songwriter, actor, and businessman. He is a member of Super Junior, which had many #1 albums in Korea from 2007 to 2017. Siwon also starred in films such as Attack on the Pin-Up Boys, A Battle of Wits, Dragon Blade, To the Fore, and Helios. In addition, Siwon played lead roles in Korean dramas such as Oh! My Lady and Poseidon. He comes from a very rich family who has an estimated net worth of over $600 Million. They are the owners of the Hyundai Department Store chain. In 2015, Siwon was appointed as the special representative of the South Korea Committee for UNICEF.
King of Twitter
Siwon was the king of Twitter followers when Twitter first launched in Korea by being the first K-pop star to reach 3 million followers. Currently, he has 6.7 million followers on Twitter. He has done advertisements in not only Korea but also in China and Thailand. The majority of his income comes from China. He has endorsed companies like Black Jacket, Seoul Milk, and 12 Plus, just to name a few.  
Choi Siwon Launches his YouTube Channel
Choi Siwon recently launched his own YouTube Channel, and in less than a month, it already has over 250,000 subscribers. His first video shows a preview of what is to come on his channel. The channel will be used by Choi Siwon to communicate with his fans more. He wants to speak about overcoming difficult situations and helping people through hard times.
Choi Siwon estimated Net Worth: $55 Million 
IU (Lee Ji-Eun) – Richest Kpop Idols (Female)
IU is considered one of the most popular K-pop stars in Korea and at the top of the richest female Kpop Idols. She debuted at the young age of 15 as a singer-songwriter. IU is known for composing and producing her own songs and has gone on to have great success modeling and acting. She has written more than 50 songs for her albums and South Korean dramas/films. This allows her to continually increase her royalty earnings. Her album Good Day was one of the most successful albums of all time. Recently her track I Give You My Heart from the soundtrack of one of the best Korean dramas of all time, Crash Landing on You, topped the music charts within 3 hours of its release. 
IU has done over 50 advertisements for companies such as Samsung, Sony Korea, SK Telecom, Le Coq Sportif, S-Oil, Guess, and even Korean soju brand Chamisul. She lives in Caelitus, which is one of the top Luxury Apartments in Seoul.   She has created the IU scholarship at her former high school and has donated over $88,000 to the Green Umbrella Children's Fund.  
IU estimated Net Worth: $50 Million 
Lee Hyori 
Lee Hyori is a part of the first generation of K-pop stars. She comes in at #7 on our list of the richest Kpop Idols. She started out with a very popular K-pop girl group called Fin.K.L. In 2006, she was the highest-paid female K-pop singer. She made even more money through advertising and endorsements for companies like Samsung and the Korean soju brand Chum-Churum. She married a very rich producer named Lee Sang-soon in 2013. Together they produced a very popular Korean variety show called Hyori's Bed and Breakfast. It was filmed at Jeju Island at Hyori's property called  "Hyori's Homestay." Besides singing Hyori also acted in Korean TV series such as Three Leaf Clover and Korean films such as Dancing Queen.  
Lee Hyori estimated Net Worth:  $45 Million
Taeyang (Dong Young Bae) 
Taeyang is a singer and songwriter. He is a member of Big Bang and also had a successful solo career. Similar to G-Dragon, Taeyang is also a fashion icon and has a collaboration with Fendi for "Fendi for Taeyang". He has over 30 song credits and owns a house that is worth around $3.5 million. In addition, Taeyang owns a building that is worth over $7 million. He is also a shareholder in YG Entertainment and is reported to have invested $600,000 in the company.  He also has a documentary called White Night, where he opens up about his 2017 solo album and his marriage to actress Min Hyo-rin. It premiered on his YouTube Channel, which has over 940,000 subscribers. It is an 8 episode series that will cover his personal struggles on and off the stage. Taeyang married a Korean actress named Min Hyo-Rin in 2018.  
Taeyang estimated Net Worth: $40 Million
T.O.P (Choi Seung Hyun)
Coming in at #9 for the richest Kpop idol is T.O.P.  T.O.P is a rapper, singer, and songwriter for the K-Pop group Big Bang. He released the album GD & TOP in 2010, which hit #1 in Korea. TOP has been involved more and more as a record producer and actor these days. He has over 50 song credits. In addition, he is an avid art collector. He is known to have purchased original artworks from Andy Warhol. 
T.O.P has done many TV commercials, and it is estimated his price is at least $500,000 for a six-month endorsement deal or $1 million for a year-long endorsement deal. He owns a villa that is valued at over $2.5 million. He revealed to his fans that he had purchased a whole grape field in Argentina, which is known to produce, on average, 8,000 bottles of wine. In addition, he has over 10.6 million followers on Instagram. Some of his endorsements include an outdoor clothing brand called Millet, Cass (Korean Beer), and Nongfu Spring (tea brand). He owns a building in Hannam that is worth over $2 million.
T.O.P estimated Net Worth:  $40 Million 
DARA (Sandara Park) – Richest Kpop Idols (2NE1)
DARA is a singer, actress, and host.  She became famous for being a member of one of the top girl groups of all time, 2NE1. After the group disbanded, she was able to have a very successful solo career. She has been able to have a successful acting career in Korean dramas such as One More Happy Ending and Missing Korea. She also was in a Korean movie called Bcuz of You, which got her many acting awards. DARA has appeared on many television shows in the Philippines as well. She also hosted a fashion show called Get It Beauty and is considered a fashion icon. She has her own fashion line called "Dara Park Seduction."  
DARA has endorsement deals from brands such as Etude House, Clio, Nikon, Mitsubishi, Moonshot, CoverGirl, BNY Jeans, Tekki Asian Classic Noodles, Canon, Cass beer, Head & Shoulders, and Penshoppe, just to name a few. Nikon even named a camera after her. It is called Sandara Digicam. Dara went to school in the Philippines. She is a huge star in the Philippines and was nicknamed "BoA of the Philippines" by Kpop fans.  She has taken her money and invested it sell in smart stock investments, real estate, and restaurants. DARA has even launched her own brand of Vodka and has a top-selling perfume called "With Love from Dara." She also became YG Entertainment's public relations director.  DARA also has a YouTube Channel called Dara TV, which has over 1.3 million subscribers.  
DARA estimated Net Worth: $35 Million
Jessica Jung
Former Girl's Generation member Jessica Jung has become a fashion icon with her brand Blanc & Eclare, which has over 60 locations all around the world, such as in the United States, China, and Hong Kong. She has done on to have a very successful career as an actress. In addition, she was the winner of the Asian Fashion Icon Award and the Hote Trend Artists of Korea Award. Her Instagram showcases her fashion taste. She has done endorsements for Korean makeup, cosmetics, and contact lenses. Back in 2018, she joined the same agency that also represents Benedict Cumberbatch and Mariah Carey. However, in 2020, she has signed with UTA who will represent her in the US market.
Jessica Jung estimated Net Worth: $35 Million
J-Hope (Jung Ho-Seok) – Richest K-Pop Idols (BTS)
J-Hope is considered the highest earner of the K-pop boy group BTS. When searching online, it always comes down to J-Hope or Suga. Both have had successful solo careers, and it all depends on just how much of the sales from these albums they get. Based on their earnings from BTS, every member has gotten at least $8 million. In addition, each BTS member will have around 68,000 shares of HYBE stock. Those 68,000 shares are worth around an additional $8 million. So that is a good starting point. J-Hope has done a lot of solo work and has been featured in other K-pop artists' works. He also debuted his solo rap mixtape called Hope World. It is very difficult to estimate how much BTS makes because no one knows how much they get from the BTS Merch sold. Recently, J-Hope has purchased a luxury apartment that is valued at around $2 million. He has donated over $200,000 to ChildFund Korea along with other members of BTS. In addition, his name is credited for many of BTS's songs.  
J-Hope estimated Net Worth: $30 Million
Suga (Min Yoongi) 
Suga is a rapper, producer, and songwriter for BTS. He has also worked with other artists by composing songs. Suga has written and produced credits for more than 70 songs. He dominated the World's Digital Song Sales for his new solo mixtape D-2. Suga used his alter ego Agust D for D-2. D-2 is Suga's second title to reach the top 100 on the Top Album Sales chart. This is something no other Korean soloist has managed before. Will another BTS member break Suga's record? In addition, along with the base salary of $8 million, he will also have 68,000 shares of HYBE stock valued at around $8 million. 
Suga estimated Net Worth: $30 Million
BOA (Kwon Bo-Ah) 
BOA is a singer, dancer, composer, and actress that is not only famous in Korea but also in Japan. She has been able to sell over 1 million album copies in Japan alone. She speaks Japanese, English, and Korean.  Furthermore, she has recorded songs in Mandarin. All this has led to her success all across East Asia. She is considered the "Queen of K-Pop" as she has spent over 20 years in the K-Pop industry. BOA has been a judge/mentor for many music competition shows such as Produce 101 and K-Pop Star. She was also in a Hollywood movie called Make Your Move 3D.  
BOA estimated Net Worth:  $30 Million
Yoona (Im Yoon-ah)
Yoona was a singer for the very famous K-pop girl group SNSD. She has done over 20 commercials for K-Beauty brands such as Innisfree and was the first overseas endorser of Alcon Taiwan. In fact, before she was a singer, she was a model and filmed many commercials. She is the top SNSD member in regards to doing the most number of solo ad shoots. Yoona is the face of Innisfree and has traveled across Asia promoting the brand.   Yoona also acts and appeared in a Chinese drama called God of War, Zhao Yun, and got over $2.5 million for the role. In addition, she also starred in many Korean dramas, such as Love Rain and The King in Love, just to name a few.   Along with Innisfree, she has modeled for Danish jewelry brand Pandora, as well as S-Oil, Crocs, LOVCAT, and Lee Jeans. She was recently spotted in her new Porche. 
Yoona estimated Net Worth: $30 Million
Suzy
Coming in at #13 on our list of the richest K-pop Idols is Suzy.  Suzy is a former member of K-pop girl ground Miss A. Back in 2013, Suzy made over $9 million in endorsement deals, mainly in eyewear and nutritional supplements. However, she has endorsed almost everything, such as skin care products, BBQ chicken, kimchi refrigerators, cellphones, pizza, theme parks, and even GPS devices.  Because Suzy is both a K-pop singer and an actress, she has the best conditions available as an endorsement model.  
Suzy starred in a Korean film called Architecture 101 and Korean dramas such as Dream High and Gu Family Book. Therefore, she was one of the most highly sought-after female celebrities in the advertising industry.  Suzy owns a couple of floors of a building in Gangnam worth over $3.8 million.
Suzy estimated Net Worth: $30 Million
RM (Kim Nam-Joon) 
RM is the leader and one of the rappers for BTS. Not only is RM a rapper, but he is also a songwriter and has written songs for the Korean K-pop group Glam. He has also produced and written songs for BTS. RM has writing credits for over 130 songs where he continues to get revenue. He gets $8 million a year from Big Hit Entertainment and also has 68,000 shares of HYBE Stock which is equal to $8 million.  RM released a solo mixtape while working with famous U.S. rapper Warren G. He also made a single for the Korean soundtrack to the movie Fantastic Four. Furthermore, he has been on many Korean reality TV shows like Problematic Men.  
RM estimated Net Worth: $25-30 Million
Jimin (Park Jimin) 
Jimin is a singer and dancer for BTS. He has done TV shows like Hello Counselor. In addition, he has also earned endorsements from high-profile brands like Puma, Coca-Cola, and Hyundai Motors. Aside from the $8 million he gets with BTS, he also makes around 1-2 million from his endorsement deals. He also has $8 million worth of shares in HYBE. Furthermore, Jimin has set a record in 100 Idols Individual Brand Reputation Ranking (BRR) by ranking #1 for an impressive 19 consecutive months! He is the only Korean idol to achieve this. Jimin also donated to the Green Umbrella Children Fund, his former school, and a foundation to fight polio. 
Jimin Estimated Net Worth:  $25-30 Million
Jungkook (Jeon Jeong-kook)
Jungkook is the main vocalist, dancer, and producer of some of BTS's music. In addition, he has appeared on many Korean TV shows like Flower Crew and Celebrity Bromance. He recently bought a $1.7 million dollar apartment in cash which he later was able to sell for profit. He also owns real estate in Itaewon. Just like his other members, he gets $8 million in base salary and an additional $8 million in HYBE stock once they do their IPO.
As far as popularity, an argument can be made Jungkook is the most popular BTS member among international fans. Moreover, he has a massive influence on social media. For example, Jungkook chatted with fans on BTS's official fan cafe. There he mentioned that he used Downy as his fabric softener. Soon after, Downy fabric softeners started to sell out in record numbers. That is just how much influencer he has. Therefore if or when Jungkook comes out with his own single album, Jungkook could rise on this list very quickly.
Jungkook estimated Net Worth: $25-30 Million
V (Kim Tae-Hyung)
V is a singer, producer, songwriter, actor, and dancer for BTS. He made most of his money from BTS's record-breaking music releases because he is credited with some of BTS's songs. Furthermore, he has started to do some acting and recently landed a supporting role in the historical Korean drama Hwarang: The Poet Warrior Youth. V also broke the record for most views on V-Live. Like the other BTS members, V gets $8 million from HYBE. In addition, he will get 68,000 shares of HYBE stock which would be valued at an additional $8 million. 
V estimated Net Worth:  $25-30 Million
Jin (Kim Seok-jin)
Jin is one of the lead vocalists for BTS. He has produced and written credits for BTS. In addition, he is active in the food industry as he has opened a Japanese-style restaurant in South Korea with his brother. He is also the holder of the Hyundai Black Card. Recently, he purchased a $1.8 million dollar apartment in Seoul. Jin comes from a rich family as his father is the CEO of a major Korean company, and his mother is a former Miss Korea. He makes $8 million a year with HYBE, he also has $8 million worth of HYBE stock. 
Jin estimated Net Worth: $25-30 Million
Taeyeon (Kim Tae Yeon)
Taeyeon is a singer, TV personality, and actress. She made a name for herself as a member of SNSD. She has recorded many songs for movies, TV dramas, and commercials. Taeyeon is very active on social media and produces a lot of content for her channels. She has had a very successful solo career. She was the former spokesmodel for the Nature Republic and is currently the spokesmodel for Banila Co. Other endorsements include Jeju Samdasoo, Kakao Games, Paris Baguette, Hyundai, and Singha. A few years ago, she bought an apartment for her parents that is valued at over $1 million. She has three cars in Korea, a Mercedes Benz SLK 55 AMG, Porsche Boxster, and a BMW M4. Furthermore, she has over 15.8 million followers on Instagram.
Taeyeon estimated Net Worth: $25 Million
Jay Park
Jay Park is a rapper, dancer, actor, and music producer. Park founded his own Korean independent Hip Hop record label called AOMG. Therefore Jay Park might not consider himself technically a "K-Pop" star. AOMG also acts as an agency that represents Korean UFC fighter Jung Chan-sung (Korean Zombie). He is the CEO of AOMG (2013) and global label H1GHR MUSIC (2017), and he has signed many rappers and artists. Jay Park was a member of the K-Pop boy group 2PM. He has a contract with Roc Nation (Jay-Z's company). In the past, Jay Park has done endorsements for Levi, KT Tech, Lineage 2, Googims, and Nike. Jay is known for building bridges between international music scenes. He finished up his first world tour in 2019. Don't be shocked to see Jay Park on the list of the richest Kpop idols in the future.
Jay Park estimated Net Worth: $20 Million
Baekhyun – Richest Kpop Star (EXO)
Suho pretty much made it clear on Radio Star that Baekyun was the richest EXO member. This is based on how much money Baekyun has earned from his solo album, which has sold over 500,000 copies. But is he really? What we do know is that he is the brand ambassador of Burberry Korea and is the co-director of his fashion label, Privé Alliance, and has done numerous advertisements for K-beauty brands. He is a monster on social media, with over 20.3 million followers on Instagram.
Baekhyun Estimated Net Worth: $20 Million
Lisa (Lalisa Manoban) – Richest K-Pop Idols (Blackpink)
Lisa was born in Bangkok, Thailand. She is a dancer and lead rapper for the K-pop girl group Blackpink. Lisa breaks into the top 30 richest K-pop Idols. She comes from a wealthy family as her father is a famous chef in Thailand. What makes her different from the other members is her influence in Thailand. Therefore, she has been able to generate a lot of extra income due to her Thai ads. For example, in 2019, Lisa signed a solo endorsement deal for AIS Thailand, which is the largest GSM mobile phone operator in Thailand. 
Lisa's endorsement deals are extensive. She is the brand ambassador in China and Thailand for the South Korean cosmetics brand Moonshot. She was also the brand presenter for the Samsung Galaxy S10 in Thailand. Other endorsements include Adidas, D&G Downy, Vivo, Bulgari, and Tencent Games (Brawl Stars). She is also the global brand ambassador for the makeup brand MAC.
She also has her own video game. Lisa has her own YouTube Channel called Lilifilm Official, which has over 3.72 Million subscribers. In addition, her Instagram has over  70.6 million followers! Therefore, Lisa is known as the Queen of Kpop Idols on Instagram. Lisa made her solo debut in 2021 with Lalisa!
Lisa estimated Net Worth: $20 Million
Jennie ( Jennie Kim) 
Jennie is a rapper, singer, and model. She is a member of the K-pop girl group Blackpink. In addition, Jennie has also done solo work and released her debut studio album Solo in 2018, and it reached #2 in Korea. She became the Ambassador of Chanel Korea and recently became one of the fashion editors for Vogue Korea (March 2021 Issue). In addition, Jennie is the feature model for Hera, a South Korean luxury beauty brand owned by Korean cosmetics company Amore Pacific. She has also done endorsements for Samsung, KT, and Lotte. However, she has also done collaborations with independent companies in Korea, such as the Korean luxury eyewear brand Gentle Monster. Through the collaboration, Jennie designed feature sunglasses herself. Recently she was announced as the new face of the Korean Soju brand Chum Churum. 
She has over 59.7 million followers on Instagram. 
Jennie estimated Net Worth: $15-18 Million
Jisoo (Jisoo Kim)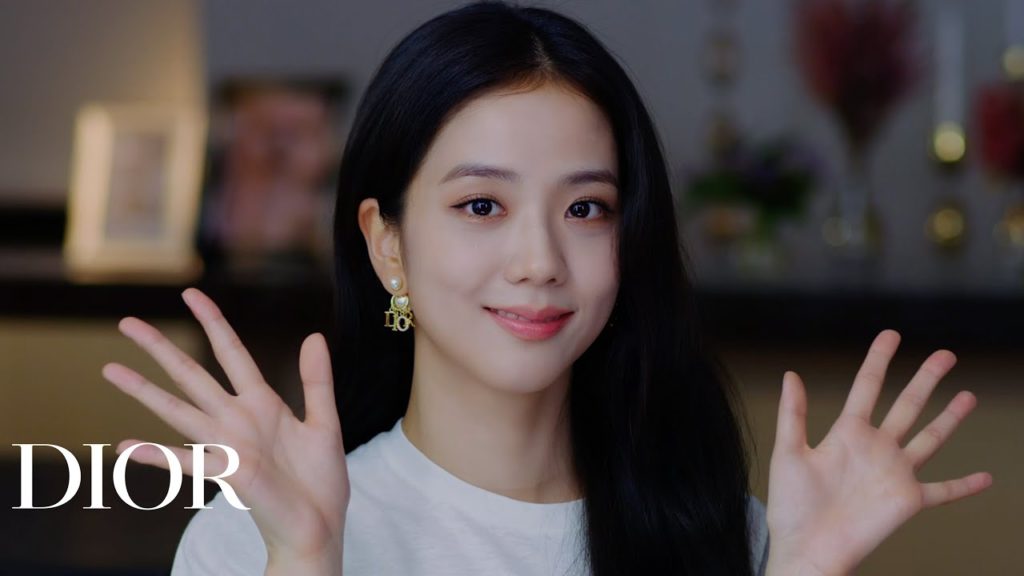 Jisoo is a singer, actress, and model. She is a member of Blackpink and is the 10th most followed K-pop Idol on Instagram. Jisoo was also an endorsement model for the Korean brand Kiss Me. In late 2019, Jisoo became the ambassador for Dior in the Korean market. She recently worked with Line Friends to design a game character for the hit Korean mobile game KartRider Rush+. The character and items were personally sketched by Jisoo.  She has over 54.2 million followers.  
Jisoo estimated Net Worth: $15 Million
Rose (Roseanne Park)
Rose grew up in Melbourne, Australia, before moving to Korea. She is BLACKPINK's main vocalist and lead dancer. She comes from a wealthy family as both her father and sister practice law. Rose was featured on the single 'Without You" by G-Dragon, which was a huge success. She also competed on the Korean reality show The Mask Singer in 2017. In 2018, she was selected as an endorsement model for the Korean cosmetics brand Kiss Me. Then in 2020, Rose was named the global ambassador for Yves Saint Laurent by Anthony Vaccarello. She became their first global ambassador in 59 years. She has a massive following on Instagram, with over 53 million followers on Instagram. Rose made her solo debut in 2021.
Rose estimated Net Worth: $15 Million
Suho
Suho does it all. He is a singer, songwriter, and actor. Suho has been very active in doing movies and musicals. He got the leading role for the MBC drama The Universe's Star and has taken lead roles in several dramas and films. Currently, Suho is focusing more on films. In 2019, he was in a short film called The Present, which is a story about a young Korean startup founder. In 2020, Suho released his debut EP, Self-Portrait, which debuted at #1 on the Gaon Album Chart and sold over 300,000 copies in South Korea. It was also reported one of his neighbors was Choi Siwon, one of the richest K-pop stars of all time. Suho is also the holder of a famous Hyundai Black Card. He is also very active on social media, with over 8.6 million Instagram followers. Suho is the representative for BVLGARI and the elite bag brand, Bottega. 
Suho Estimated Net Worth: $12 Million +