K-pop is still bigger than ever. It is growing every day, not just in Asia but all around the world. Furthermore, Kpop Entertainment companies are reporting all-time high profits, and K-pop groups are getting global exposure. Therefore, Korea's main asset still continues to be K-Pop as Kpop Entertainment companies continue to find new talent. Now, most of these KPop companies/agencies are looking to expand outside of Korea and into other Asian markets as well as North America and Europe.
Some of the richest K-pop Idols started out as fans before pursuing their dream. People all over the world not only want K-Pop but also to become K-pop stars themselves. K-pop is a blend of electronic, hip-hop, pop, rock, R&B, and even rap. Currently, K-pop is a $5 billion global industry. For those looking to become a K-pop star or looking for some tips for K-pop auditions, please check out our article here.
Most of the Kpop Entertainment companies are listed on KOSDAQ (HYBE (Formerly Big Hit Entertainment), SM Entertainment, YG Entertainment, JYP Entertainment, FNC Entertainment, and CUBE Entertainment). However, HYBE clearly stands alone at the top. For this ranking, we at SEOULSPACE, in collaboration with Seoulz, took into account four factors:
Talent roster
Market Capitalization
Future Potential
HYBE (Formerly Big Hit Entertainment)
The success of HYBE, formerly known as Big Hit Entertainment, is because of ONE group and one group only…BTS. In addition, BTS has been having one of the most successful runs of all time. At the start, HYBE was just a small company; in 2007, they were on the brink of bankruptcy. But with BTS, they were able to create one of the biggest boy groups of all time.
BTS is a seven-member boy band, and they have already sold millions of albums their YouTube videos are some of the most-watched videos on Youtube. BTS was not an overnight sensation. They debuted in 2013. Therefore they have worked hard and finally broke out globally in 2019. BTS stands for Bangtan Sonyeondan, which translates to Bulletproof Boy Scouts. Now BTS stands for Beyond the Scene.
A Huge Boom in the Korean Economy
It is estimated that BTS added more than $4 billion to the Korean economy to date. The band could generate $40 billion over the next decade for the South Korean economy. 
Top Social Media K-Pop Group
They are very connected to their loyal fans, who are called Army. BTS used social media to make themselves available and visible. The Band had full control of their social media. They were able to show their fans what was going on backstage. HYBE has over 67 million subscribers on YouTube. Their IPO raised over $1 billion and brought its market cap to $4 billion. This is why HYBE is #1 in our rankings.
"In our company, we invest a lot of time educating trainees about life as an artist, including social media. After we provide guidance, we choose to let artists be, and leave a window open for them to ask the company anything they need. I think that helped the sincerity get through to the fans. Since BTS' success, I've been changing the trainee system to be more school-like, with mentorship and a coaching system, and opportunities for students to work together." Said CEO of HYBE Bang Si-Hyuk
Netmarble Holds 26% of HYBE
Netmarble, one of the biggest gaming companies in Korea, bought 26% of HYBE back in 2018. The partnership was created to develop mobile games based on BTS. This year they released BTS World, which allows gamers to take on the role of BTS's band manager.
The game has already brought in over $3 million since its launch. Furthermore, Bit Hit Entertainment acquired Source Music, a Korean agency that represents Gfriend and Korean music gaming startup Superb. This will further HYBE's foray into the gaming industry. The acquisition will allow HYBE to create mobile games based on their bands.
ADOR – New Label by HYBE
HYBE created a new label called ADOR which stands for All Doors One Room. It will be an independent label under HYBE, and they will introduce a new girl group at some point in 2022. The members will be made up of members selected through the Plus Global Audition in 2019. 
HYBE has already acquired competitive labels such as Pledis Entertainment, Source Music, and KOZ. However, ADOR will be a new label and the first label from HYBE. 
HYBE's Vision for 2022
Co-CEO of HYBE Yoon Seok-jun has big plans for HYBE in 2022. They will focus on three visions.
Revolutionizing the customer experience for fans
Innovating a new platform-driven experience
Creating a value chain of business with their IP.
Their focus for 2022 will be to create a new concert-going experience for their fans. It is getting more and more difficult to go to a BTS concert. Technology will allow for a more pleasant experience for their fans. For example, fans will be able to buy merchandise online instead of waiting in line for hours outdoors. This is why they have been looking into NFTs (non-fungible tokens) to create digital assets for fans. 
Furthermore, HYBE will look to launch even more novels, animated series, comic books, movies, mobile games, Kpop merchandise, and Korean TV dramas in 2022. The company will continue to sell content that includes artist-based characters, illustrated books of lyrics, textbooks, games, and licensing.
HYBE is now a listed Company
HYBE is now listed on the Korea Composite Stock Price Index (KOSPI). They chose JP Morgan, Korea Investment & Securities, and NH Investment as the underwriters for the IPO. After raising over $1 billion through the ICO. It was South Korea's largest IPO in 3 years. HYBE is now worth over $5.5 billion. HYBE will be composed of HYBE HQ and HYBE America. It will be further broken down into three business areas: HYBE Labels, HYBE Solution, and HYBE platform. 
HYBE Labels will focus on music and artist management 
HYBE Solution will focus on all the operation-related business that extends beyond music. 
Finally, the HYBE Platform will hold the Weverse Company. 
Artists:  BTS, TXT, TOMORROW X TOGETHER
Estimated Market Cap:  $11.3 Billion
YouTube Subscribers:  68.2 Million
Twitter Followers: 3.8 Million
Instagram Followers:  2.3 Million
SM Entertainment
SM was once the biggest Kpop entertainment company. They have consistently produced many of the biggest groups in Kpop for the past two decades. Now they are #2 but are still major players in the Kpop industry. After getting investments from Alibaba and Tencent, their popularity has grown in China. If you check out their youtube channel they have over 29.7 million subscribers. Data shows that over 90% of the subscribers are not from Korea. A vast majority are from China. Therefore, their strategic partnership with Tencent Music Entertainment will help SM Entertainment's distribution and marketing in the Chinese music market. SM even has a Chinese boy band called WayV.
Breaking into the Chinese Market
China is one of the leaders in the music streaming space. Tencent Music Entertainment has close to 900 million monthly users across four of China's top music service platforms. To put that into context, Spotify has just under 200 million monthly active users. Through the partnership, Tencent Music Entertainment will have access to SM's entire music catalog.
SM's music and video platform sales have grown close to 50% from last year. Their top female K-pop group at the moment is Red Velvet which did their first solo tour in the United States.
SM Creates Supergroups
SM created the supergroup SuperM, which is formed of seven members from SM's boy groups SHINee, EXO, NCT 127, and WayV. They will also debut a girl supergroup called Girls on Top (GOT) in 2022. 
Corporate Restructuring at SM Entertainment
SM did a major corporate restructuring due to pressure from shareholders. SM Entertainment had been acting more like a tech company than a music company. They have many subsidiary companies that create apps that help bridge communication between fans and artists. Their focus will now be on culture creation, expansion, and exportation. Therefore they will partner with their artists so their branding can be utilized in many different types of business, not just music. SM Entertainment has already acquired modeling and sports agencies to expand SM's presence.
SM Entertainment Partners with Creative Artists Agency
US-based Creative Artists Agency (CAA), located in Los Angeles, has partnered with SM Entertainment. CAA is considered one of the world's biggest sports and entertainment agencies. They represent superstar artists such as Beyonce and Ariana Grande. The two companies will work together to showcase SM's Kpop Groups to the US market. They will work together on TV production, performances, and advertising. 
SM Entertainment Global Auditions
Those looking to audition for SM Entertainment can do so online. The application must accompany a dance video, a singing audio clip, and side/front face profile pictures. They are looking for talent from 10 to 20 from all backgrounds, races, nationalities, and gender. The shift to online auditions has occurred due to the current COVID-19 pandemic. Will physical auditions come back? We will have to wait and see.
Artists: Aespa, S.E.S., TVXQ, Girl's Generation, Super Junior, SuperM, Shinee, f(x), EXO, Red Velvet, NCT, BoA, Kangta, J-Min, Sunday, Taemin, Dana, Amber, Taeyeon, Luna, Victoria, Lay, Yoona, Yuri, Key, Onew, Chen, U-Know, Sulli, Baekyun.
Estimated Market Cap:  $1.57 Million
YouTube Subscribers:  30.9 Million
Facebook Followers:  6.1 Million
Twitter Followers:  11.1 Million
Instagram Followers:  14.1 Million
JYP Entertainment
JYP was founded in 1997 by Kpop Idol J.Y. Park. Therefore, JYP Entertainment has a more R&B flavor since the company is strongly influenced by its founder. He is the main songwriter for his company's groups and the creative force. The company has been known for making the careers of K-pop legends such as Wonder Girls, Rain, and Miss A, just to name a few. Their current hottest group, TWICE, has over 32 million followers on Twitter and Instagram combined. Stray Kids are the boy group to watch for in 2022 after its massive success in 2021.
"We've developed a system. Companies like ours have an academy, a sort of training system, to find young, talented kids and pull out the best in them. It started off organic, but we systematized it." Said the Founder of JYP Entertainment, J.Y. Park.
JYP Going Global
JYP Entertainment recently formed a partnership with The Orchard in hopes of expanding its reach outside of Korea. The Orchard is a part of Sony Music Entertainment. They are in charge of global digital and physical distribution. This will help JYP enter the U.S. and European markets in 2021. They will work together for global digital and physical distribution. In addition, JYP Entertainment will be able to release its content to the US, UK, and more through The Orchard.
JYP Global Audition Project – Nizi Project
JYP Entertainment has a successful global audition project called Nizi Project which can be seen on YouTube and Hulu every Friday. The program shows a behind-the-scenes look into how JYP Entertainment finds new K-pop talent worldwide. Each episode will air every Friday night at 7 p.m. on YouTube.
Partnering with SM Entertainment for Virtual Concerts – Beyond Live
JYP Entertainment and SM Entertainment launched a joint company for virtual concerts. It is called Beyond Live Corp., and it will operate to expand the paid Beyond Live online concert series, which was created in 2020 between SM and Naver. Beyond Live uses AR technology and allows for real-time artist-audience interactions. TWICE already held a paid online concert on Beyond Live.
Artists:  2PM, TWICE, GOT7, DAY6, 15&, Stray Kids, JJ Project, NiziU, Jus2, 3Racha, ITZY, J.Y. Park, and Yubin.
Estimated Market Cap:  $ 1.56 Billion
YouTube Subscribers:  25.6 Million
Facebook Followers:  2.7 Million
Twitter Followers:  5.1 Million
Instagram Followers:  4.6 Million
YG Entertainment
YG Entertainment is still recovering from the biggest sex scandal ever to hit the K-Pop industry. However, thanks to BLACKPINK, they are just outside the top 3. The scandal of Seungri, Jung Joon-young, and Choi Joon-hoon has dropped YG's stock greatly.
YG Entertainment was an unstoppable force in the Kpop Industry in the past. YG featured hip-hop and favored attitude over the usual cuteness of Kpop. Using this formula they hit it big with Big Bang and 2NE1 and later took things globally with the success of PSY. 
Their current top group is BLACKPINK, and they are the biggest Kpop girl group of all time. BLACKPINK continuously gets some of the most views for their music videos on YouTube. This has allowed them to reach a global audience which has allowed them to partner with Universal Music Group's representative label, Interscope.
The Seungri Scandal (Burning Sun Scandal)
However, the key to YG will be the comeback of Big Bang after most have now finished their military service. But is that possible with the Seungri scandal? Seungri is facing jail time after allegations of drug use and sexual assaults that happened under his watch at the nightclub Burning Sun. He has posted on Instagram that he is quitting show business and denied he played any part in what is alleged. Therefore if Big Bang does an epic comeback in 2022, it will most likely be without Seungri. 
YG Founder Yang Hyun-suk steps down.
Yang Hyun-suk the founder of YG Entertainment, stepped down due to the many sex and drug scandals at YG. He is also being looked into allegations that he provided sex services for foreign investors in 2016. Furthermore, an investigation is being conducted into allegations of illegal gambling by Yang Hyun-suk. Hwang Bo Kyung took over as CEO of SM Entertainment. She will play a big role in righting the ship at SM.
"I feel heavy responsibility and a sense of duty during this difficult time. I will straighten out the basics in order for YG Entertainment to take a step forward." Said CEO of SM Entertainment, Hwang Bo Kyung.
Their strategy for 2022 will probably be to focus on BLACKPINK and, in particular, each member's solo career. 
Estimated Market Cap:  $865 Million
YouTube Subscribers:  6.84 Million 
Facebook Followers:  4.6 Million
Twitter Followers:  8.9 Million
Instagram Followers:  2.3 million
Cube Entertainment
Cube Entertainment has found great success as not just an entertainment company but also a talent company. They signed a contract with a webtoon platform called Comics Family in 2021. The two companies will work together to produce video content with their IP. They will likely produce dramas and distribute them globally through various OTT platforms in 2022. 
However, with so much going on, Cube Entertainment continues to focus on its Kpop talent. Their biggest group at the moment is the Kpop girl group (G)I-dle which has done better than 4Minute and CLC. However, a bullying scandal led to Soojin from (G)-I-dle being let go. 
United Cube Concert – One
The United Cube Concert – One is a Kpop concert organized by Cube Entertainment and showcases their artists. Their 2019 concert was a huge hit as it offered their fans a mobile view of the concert on the CUBE TV Hangtime app. The concert had over 30 Cube artists, and it allowed fans who couldn't make the sold-out concert a chance to view the concert from a variety of cameras. This multi-view experience could set the standard for live video production for mobile devices. In addition, the CUBE TV Hangtime app can be downloaded for users to watch live and archived content anytime and anywhere from their mobile phones.
Artists:  BTOB, CLC, Pentagon, (G)IDLE, A Train to Autumn, Jo Kwon, and Yoo Seon-ho
Estimated Market Cap:  $263 Million
YouTube Subscribers:  2.29 Million
Facebook Followers:  608,000
Twitter Followers:  1 Million
Instagram Followers:  293,000
Stone Music Entertainment
Stone Music Entertainment is a privately-held company under CJ ENM. It is one of the biggest co-publisher companies in South Korea. They are not just a record label but also a talent agency and music production company. They established their own exclusive label Off The Record Entertainment, to manage the winners of the popular Korean singing program Produce 48. The winner IZ*ONE and the winner of Idol School were Fromis 9. They also established an exclusive label LM Entertainment, Swing Entertainment, MMO Entertainment, and Studio Blu.
"Though many say Korea does not have many natural resources, I believe our resources lie in the human talent that exists in the country," said CEO of Stone Music Entertainment Jung Chang Hwan.
Artists: Off the Record Entertainment (IZ*ONE and Fromis_9), MMO Entertainment (Kim Feel, IN2IT, and Son Ho-young), LM Entertainment (Yoon Ji-sung), Studio Blu (Heize, DAVII, $ammy, Truedy, and Mia), Swing Entertainment (X1 and Kim Jae-hwan)
Estimated Market Cap: $200 Million
Youtube Subscribers: 9.4 million 
Facebook Followers: 547,000
Twitter Followers: 106,600
Instagram Followers: 45,300
FNC Entertainment
FNC Entertainment has been known for cool/hip bands like CNBLUE, SF9, and AOA, who have all transitioned into more of a dance group. AOA was the talk of 2020 with the scandal involving Mina getting bullied by Jimin and Seolhyun. Jimin ended up leaving the group, and FNC Entertainment ended up apologizing for failing to have carefully taken care of the relationship between the members. FNC Entertainment is currently being run by co-CEOs Ahn Suk Joon and Han Seung Soon.
"We believe that there will be a positive synergy between Ahn Suk Joon, who has been recognized for his business acumen in the industry and Han Seung Hoon, who has worked as a producer for a long time and has a high understanding of the entertainment industry." Stated FNC Entertainment.
TV vs Music
The biggest star for FNC Entertainment is not even a K-Pop star but the famous Yoo Jae Suk, who they signed in 2017. That signing alone rose FNC's stock prices by 30%, raising the company's value to close to $300 million. Therefore FNC relies more on their T.V. talent than on singers. In addition, veteran actors Lee Dong Gun will continue to help FNC as they look to split their talent base down the middle.
Artists:  CNBLUE, FT Island, N. Flying, AOA, InnoVator, SF9, and Cherry Bullet.
Estimated Market Cap:  $107 million
YouTube Subscribers: 1.32 million
Facebook Followers:  653,000
Twitter Followers:  492,900 
Instagram Followers:  unknown
Starship Entertainment
FAVE Entertainment was formerly known as LOEN Entertainment, and their subsidiary Starship Entertainment has had much success with their 12-member girl group Cosmic Girls.  Starship's focus for 2022 will be to continue to look into the Chinese market, and Cosmic Girls, which consists of both Korean and Chinese members, is their best chance for it. Therefore, with SISTAR resigned and onboard, Starship will look to nurture their individual abilities for potential solo careers.
Artists:  K.Will, Soyou, Jeong Sewoon, Cravity, MONSTA X, and Cosmic Girls.
Estimated Market Cap:  $70 million
YouTube Subscribers:  4.59 Million
Facebook Followers:  770,000 
Twitter Followers:  605,000
Instagram Followers:  499,000
Woollim Entertainment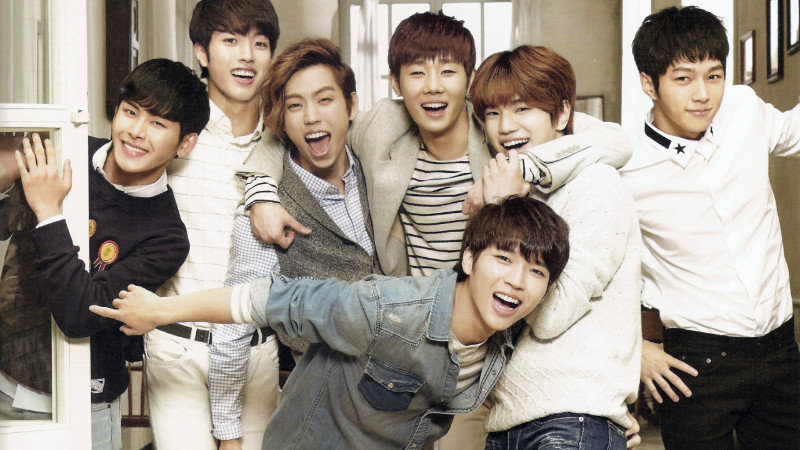 Woollim Entertainment merged with SM Entertainment through SM C&C in 2013. However, three years later, the two companies officially separated. Both Kpop Entertainment companies decided to go their separate ways. Woollim Entertainment is now an independent company. 
With Woollim Brings Woollim Entertainment Artists Together
A new project called 'With Woolim" brought together all of the artists under Woollim Entertainment. They joined together and sang "Relay" to reward their fans from all around the world.
Artists:  INFINITE, Golden Child, Rocket Punch, Drippin, Nam Woo-hyun, Lee Su-jeong, Kwon Eun-bi
Estimated Market Cap:  $65 Million
YouTube Subscribers:  1.84 Million
Facebook Followers:  527,000
Twitter Followers:  425,000
Instagram Followers:  135,000
Pledis Entertainment
Pledis Entertainment has had great success with their girl group After School over the past few years. However, many fans see After School as a one-hit-wonder because they have not made a lot of noise ever since "Because of You." However, still to this day, After School has a strong following in China and Japan. More recently, Pledis has found great success with boy groups SEVENTEEN and NU'EST.
HYBE is a Major Shareholder of Pledis Entertainment
Thanks to their success in 2019-2020, HYBE has acquired Pledis Entertainment. However, Pledis will continue to run independently. HYBE will help the artists on Pledis get wider overseas exposure through HYBE's global networks and platform technologies. Therefore the two Kpop Entertainment companies will not be merged into one label. Look for SEVENTEEN to continue to add to their 2021 rise in 2022. 
"I am thrilled to be joining forces with Big Hit, a company that's spearheading the Korean entertainment industry. This will mark an opportunity for growth for both the label's artists and entire staff members. We will do our best to give back the ardent love fans have shown us with quality content and greater success for the artists," said the Founder of Pledis Entertainment, Han Sung Soo.
Artists:  NU'EST, SEVENTEEN, Orange Caramel, Raina, Han Dong-geun, Bumzu, Kyulkyung, Yehana, Seungyeon, and After School.
Estimated Market Cap:  $60 million
YouTube Subscribers:  1 million
Facebook Followers:  249,000
Twitter Followers:  690,000
Instagram Followers:  unkown
Kpop Entertainment Companies 11-20
DSP Media
South Korean Entertainment company DSP Media is one of the oldest Kpop Entertainment companies. It was established in 1991 under the name Daesung Entertainment, and it operates a record label, talent agency, music production company, event management, and a music publishing house. They were known for creating one of the most famous K-pop girl groups of all time in FIN.K.L. During that time, DSP was among the level of SM Entertainment. However, since then, they have taken a major step back. 
Burn Up: Challenge to Billboard
DSP Media launched a new audition program called "Burn Up: Challenge to Billboard." It is a reality show that will star April, KARD, and Heo Young-ji. The show was released on JTBC Studio's YouTube Channel. In addition, JTBC Studios is well-known for producing and distributing popular YouTube content such as "Wassup Man" and "Workman." 
Artists: KARD, Rainbow, April, Oh Jong-hyuk, Mirae, and Heo Young-ji
Estimated Market Cap: $50 million
Youtube Subscribers: 308,000
Facebook Followers: 30,000
Twitter Followers: 78,000
Instagram Followers: 45,000
Fantagio Music
KPop Entertainment company Fantagio Music was originally called NOA Entertainment. They changed their name to Fantagio in 2011. Moreover, their parent company is JC Group which also owns Fantagio Pictures, Madin Entertainment, and Solid C&M. Their most successful group is ASTRO.
Artists: ASTRO, Weki Weki, Hello Venus, and 5urpise.
Estimated Market Cap: $45 million
Youtube Subscribers: 504,000
Facebook Followers: 149,000
Twitter Followers: 338,000
Instagram Followers: 414,000
KQ Entertainment
Korean Entertainment agency KQ Entertainment also manages two sub-labels, Seven Seasons and KQ Produce. Their top group is ATEEZ which is an 8-member boy group. They had successful tours all across Europe as well as cities like Moscow, Warsaw, New York, Los Angeles, Thailand, Jakarta, Yokohama, Nagoya, Melbourne, and Sydney. Therefore, KQ is one of the few Kpop entertainment companies that are aggressively looking to expand globally.
"KQ Entertainment will respond flexibly to the rapidly changing domestic and international market conditions and will develop into a global No.1 music content company," said CEO of KQ Entertainment Kyu-Wook Kim.
Artists: ATEEZ, Heo Young Saeng, and Block B.
Estimated Market Cap: $40 Million
Youtube Subscribers: 1.42 million
Facebook Followers: 40,800
Twitter Followers: 232,000
Instagram Followers: 215,000
BrandNew Music
BrandNew Music is a Kpop Entertainment company that mainly focuses on Hip Hop. It was founded by Korean rapper Rhymer back in 2003 under the name IC Entertainment. In addition, they have their own indie sub-label called Korean Roulette. Their first idol group AB6IX had a great 2019 debut. 
Artists: AB6IX, As One, BDC,  Eluphant, Miss $, MXM, Bumkey, Kim Yoon-ho, Hanhae, Yang Da-il, Henney, Verbal Jint, Kanto, Tae Wan, KittiB, Rudals, Lee Kang, Rhymer, Lee Kang, MC Gree, and Lee Eun Sang.
Estimated Market Cap: $35 Million 
Youtube Subscribers: 750,000
Facebook Followers: 103,000
Twitter Followers: 217,000
Instagram Followers: 408,000
Jellyfish Entertainment
K-pop Entertainment company Jellyfish Entertainment was established by composer and producer Hwang Se-jun in 2007. They had a reality show called MyDOL, which was able to form the popular boy group VIXX. Look for VIXX to have a huge 2022 and could end up contending for the best K-pop boy group for 2022. Therefore, this could potentially move Jellyfish Entertainment into the top 10 in our list of the best Kpop entertainment companies.
Artists: VIXX, Gugudan, Verivery, Park Yoon-ha, Jang Hye-jin, Kim Se-jeong, Leo, and Hyuk.
Estimated Market Cap: $35 Million
Youtube Entertainment: 175,000
Facebook Followers: 86,000
Twitter Followers: 245,000
Instagram Followers: 168,000
RBW (Rainbow Bridge World)
RBW is one of the fastest-rising Kpop Entertainment Companies around. Much of that has to do with the success of Mamamoo. They came out in 2014 and were considered to be one of the most successful debuts of all time. Moreover, critics loved their R&B/Jazz style. 
Mamamoo is by far one of the hottest Kpop female groups out there. Therefore, the success of Mamamoo will be huge in taking RBW into the top 10 of the best Kpop entertainment companies. 
Artists: Mamaoo, Vromance, Oneus, Onewe, Solar, Wheein, Moonbyul, Jin-Ju, Hwasa
Estimated Market Cap: $30 Million
Youtube Subscribers: 96,000
Facebook Followers: 25,000
Twitter Followers: 38,000
Instagram Followers: 184,000
C9 Entertainment
Kpop Entertainment agency C9 Entertainment operates as a talent agency, record label, and music production company. C9 Entertainment created a new label, J9 Entertainment which focuses on girl groups. Their most popular group is Good Day which is a 10-member girl group. They became very popular in Korea thanks to the reality show Good Day 2 U, which aired on Naver V Live.
Later on, they made another reality show called The Unit which had six members of Good Day. However, their recent success is due to a five-member boy group called CIX. Their reality show Hello CIX was a huge hit on V Live. 
Artists: Good Day, CIX, Cignature, Younha, Cheetah, Juniel, Doko, Bae Jin-young, and Lee Seok-hoon.
Estimated Market Cap: $30 Million
Youtube Entertainment: 160,000
Facebook Followers: 32,000
Twitter Followers: 141,000
Instagram Followers: 432,000
MLD Entertainment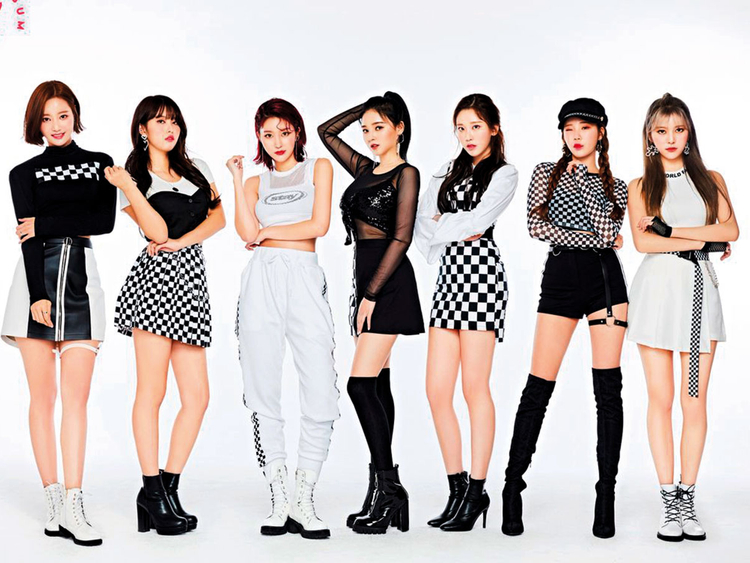 MLD Entertainment is a Kpop Entertainment company formerly known as Duble Kick Entertainment. They formed Momoland through the reality show Finding Momoland. They are a seven-member girl group that has really taken off since 2016. In 2019, Momoland became the first girl group to earn Platinum certification by Gaon Music Chart for their song Bboom Bboom. Furthermore, MLD Entertainment signed a co-management agreement with the Philippine media corporation ABS-CBN.
Momoland Signed with the U.S.-based ICM Partners
ICM Partners will be representing Momoland worldwide, not including Asia. The timing will be to promote their full-length LP. However, they have not been able to do global tours due to COVID-19. 
Artists: Momoland
Estimated Market Cap: $30 Million
Youtube Subscribers: 1.51 million
Facebook Followers: 27,000
Twitter Followers: 41,000
Instagram Followers: 78,000
WM Entertainment
WM Entertainment is one of the more up-and-coming Kpop Entertainment Companies out there. They created B1A4, ONF, and Oh My Girl. ONF is their most popular group. 
Artists: B1A4, Oh My Girl, ONF, Sandeul, and Oh My Girl Banhana
Estimated Market Cap: $25 Million
Youtube Subscribers: 170,000
Facebook Followers: 18,000
Twitter Followers: 198,000
Instagram Followers: 30,000
Top Media Entertainment
TOP Media is one of the more underrated K-pop Entertainment companies out there. They were founded by Shinhwa member Andy. He was in charge of handling the management of several artists. They usually work with LOEN Entertainment as the distributor of musical releases. Therefore, they are considered one of the top up-and-coming Kpop Entertainment companies in Korea at the moment.
Kpop Entertainment Companies Look to Online Concerts – TEEN TOP 10 LIVE
The TEEN TOP 10 Live concert was live-streamed on TEEN TOP's official YouTube Channel, which has over 694,000 subscribers. Moreover, their channel does a great job of sharing behind-the-scenes stories about the and its songs. One of those videos ended up getting over 2.5 million views in a day.
Artists:  TEEN TOP, 100%, UP10TION, MCND, Andy, and Eric
Estimated Market Cap: $25 million
YouTube Subscribers:  694,000
Facebook Followers:  85,000
Twitter Followers:  159,000
Instagram Followers:  30,300